This printable 2021 calendar is a yearly calendar that will fit on a single printed page. The design is based on last year's retro styled 2020 calendar, which I enjoyed creating so much that I decided to port the design to a calendar for 2021 too.
The calendar for 2021 is modular in layout. Each month is contained within a color block (the color scheme is blue, pink, red, green, and yellow). There are various patterns and simple illustrations in between these blocks. The year, 2021, is in the upper left portion of the calendar.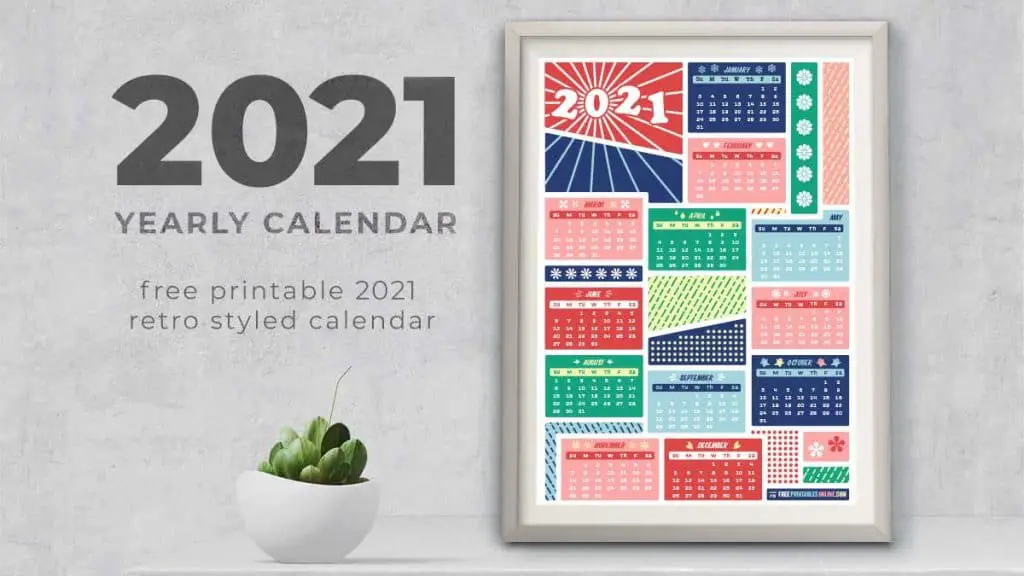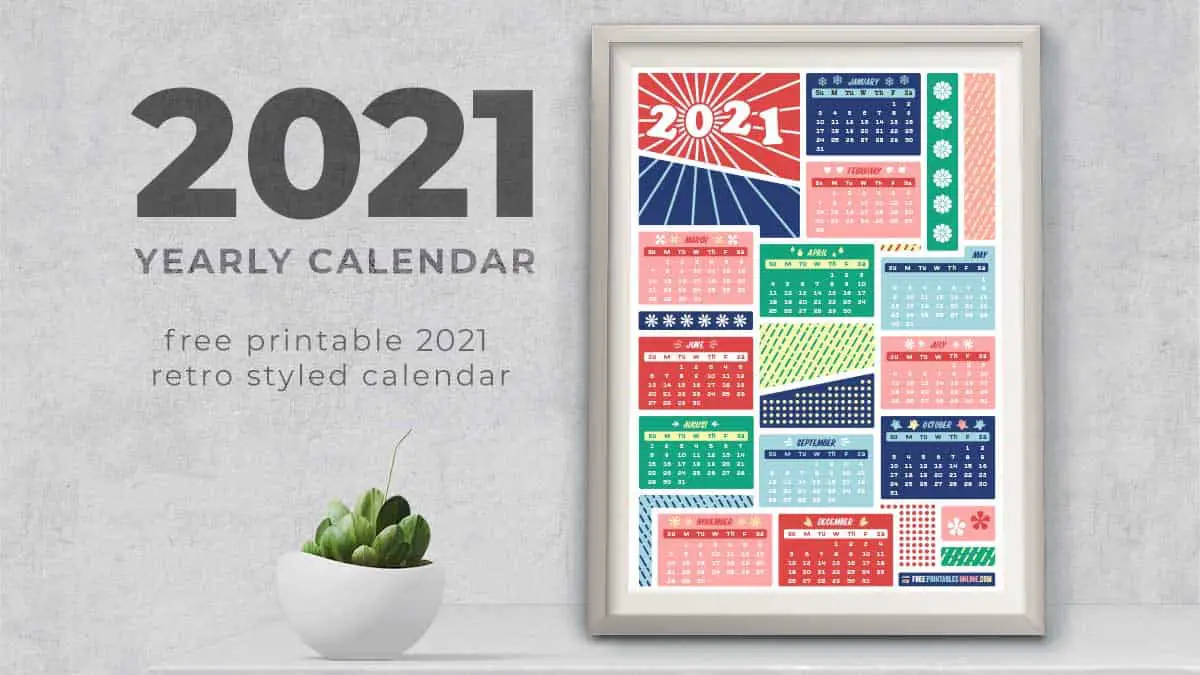 Can you believe it's nearly 2021 already? How did 2020, aka the globally crummiest year, manage to move along so rapidly? Back in March, given all the constraints we've faced around the world, I expected time would crawl. Surprisingly the opposed occurred and time flew by. I swear it was June just yesterday, but in the space of another breath it will be the next new year. Let's hope 2021 brings some better news and more hopeful times than 2020 did.
At any rate, this freebie is available in both US Letter and A4 paper sizes. To use, download the size you require from one of the links below.