Today's freebie is a set of fill in the blank story printables, each using popular Christmas carols in the template. For those of you seeking out Mad Libs online, you will find a similarly styled free printable phrasal template game right here. A phrasal template is a type of form in which specific words are removed in order to replace them with another. This creates hilarious and absurd mutations of the original sentence.
The set of Christmas fill in the blank story templates includes four Christmas carols: "Rudolph the Red-Nosed Reindeer"; "Jolly Old Saint Nicholas"; "Here Comes Santa Claus"; and "Frosty the Snowman." Between 14 and 19 words are missing from each song, and it is up to the players to replace them with their own fun standins.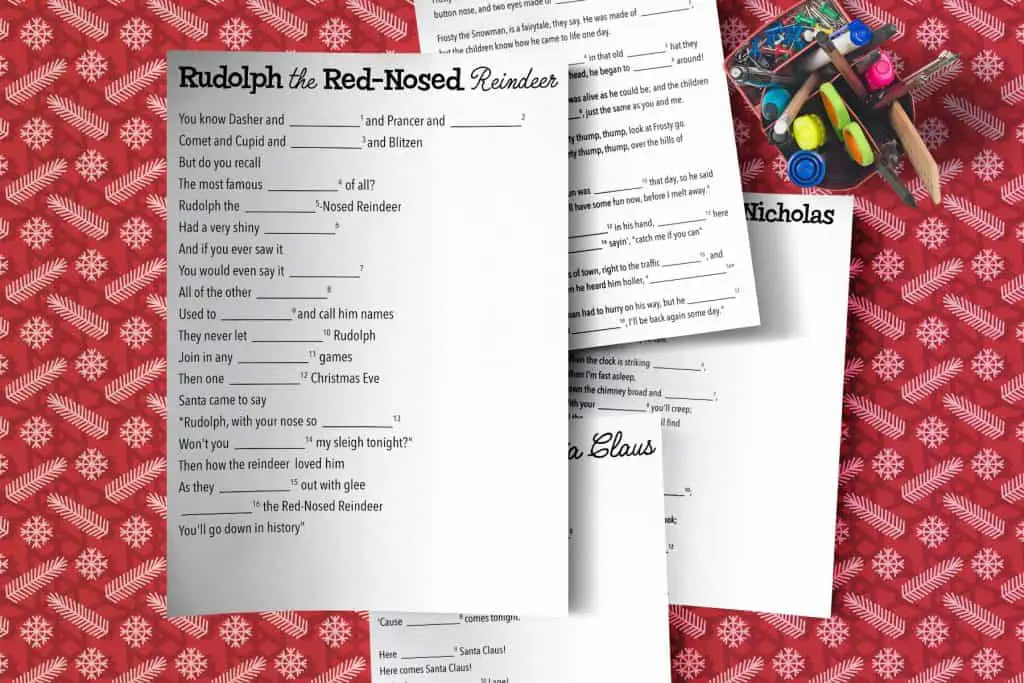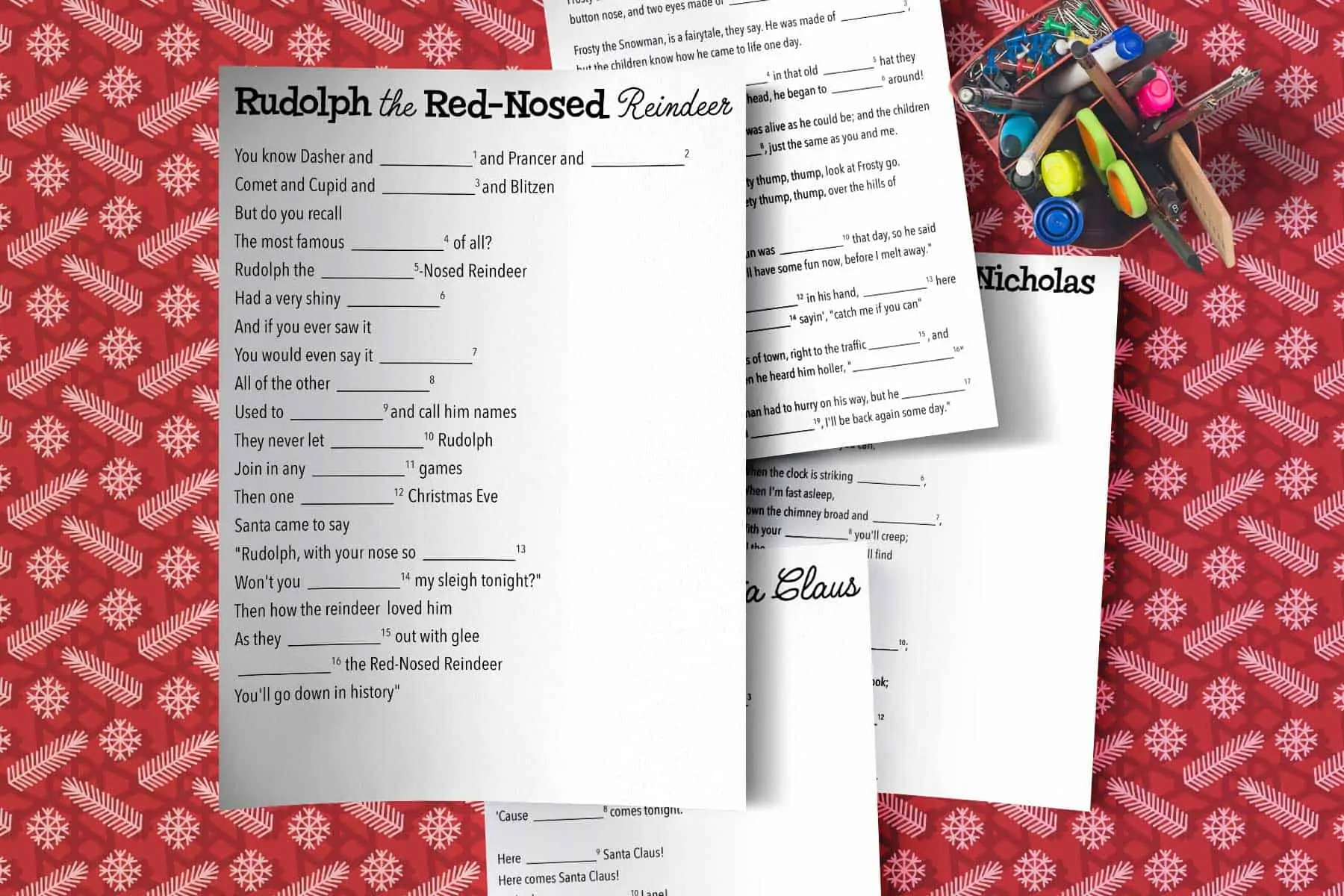 Word replacement games like Mad Libs are not only fun to play, but are also great tools for teaching basic grammatical concepts to children. A few main parts of speech, including nouns, verbs, adverbs, and adjectives feature heavily in Mad Libs and other story template games such as the ones I've created. If you're not confident about your grammar, don't worry because instructions come with the download. If all else fails, read the sentence back to yourself to hear if it makes sense. If it doesn't then you can adjust the word to fit the sentence.
I have fond memories working through many a booklet of the accurately described "world's greatest word game" as a child. As an adult I have even bought a few games (this is a wildly amusing game to play over a few bottles of wine with friends).
For a game that needs only paper and a pen to play, with a good dose of imagination, this printable Mad Libs style game is a surprisingly fun way to spend time with both family and friends alike.