Use this monthly planner printable for a more organized 2021. What I mean by that is here a thing to put on your fridge to make it look like you are more organized in 2021. Just be sure to fill in more of the blanks unlike I did in the sample photo so that anyone who visits your home will believe you are a productive human being. Joking, joking (or am I?)
The design of this free monthly planner printable is quite simple, and the color scheme is black, white, and gray. It's perfect if you've burnt out all your color cartridges on other things you forgot to do something with that are still stacked on your desk and now have color running stains from sitting your cups of coffee on them. It's also perfect if, like me, you only currently have a black and white printer because someone gave it to you for free after listening to you complain about every printer you've ever bought breaking within a year.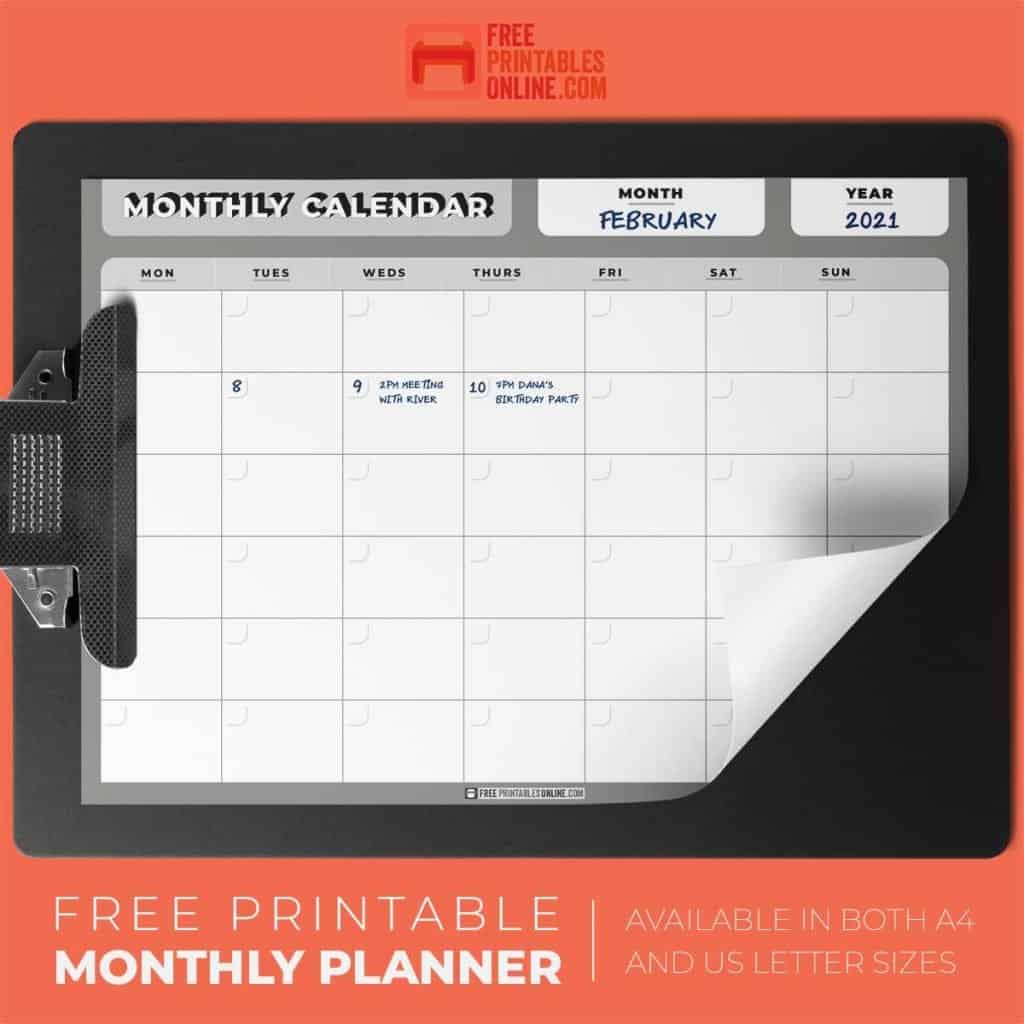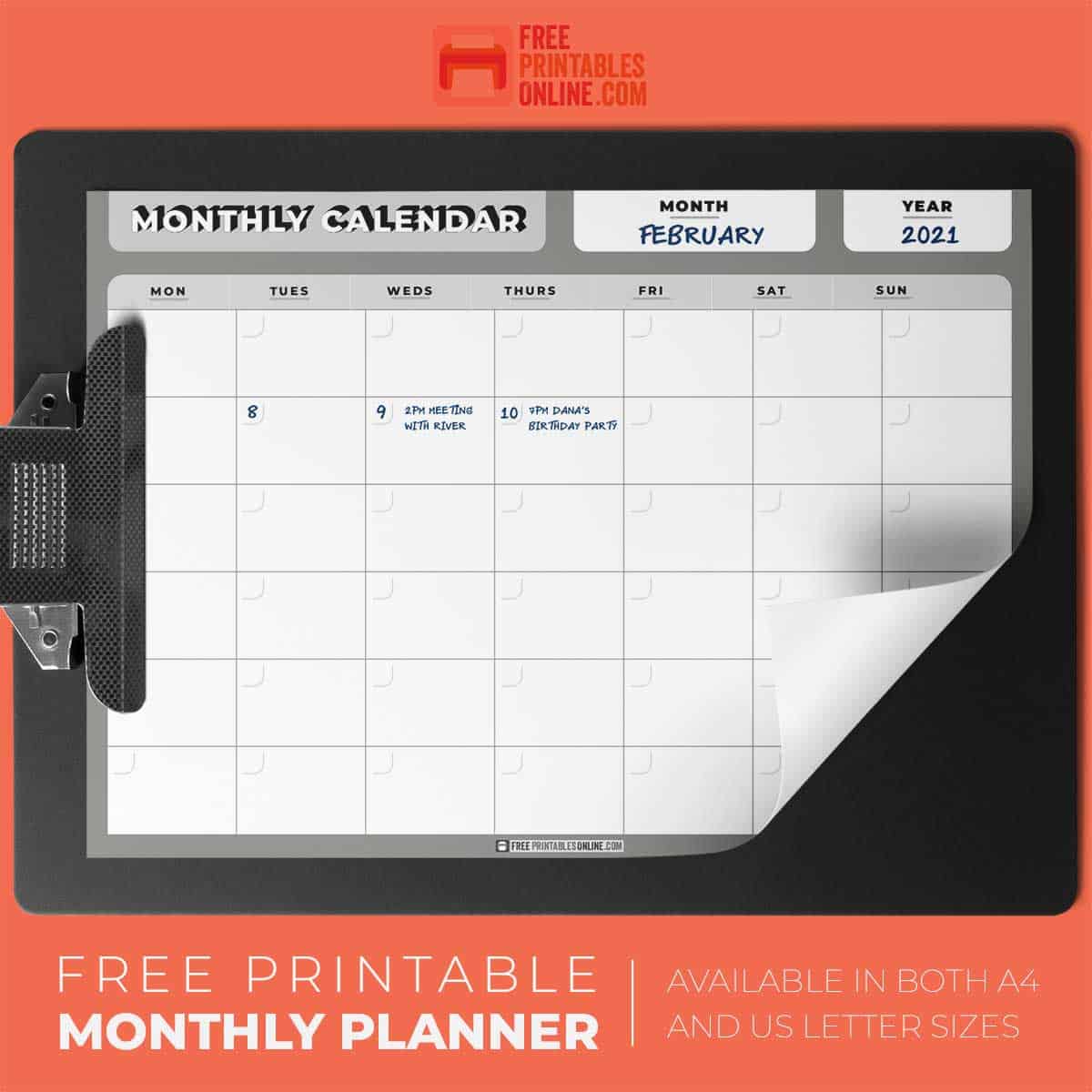 Anywayzzzz, the planner is designed like a standard 31 day calendar, but the spaces are blank for you to fill in the month, year, and individual days. I've made the planner this way so it can be used for any month during any year. The only fixed text on the printable are the title "monthly calendar" and the tabs where the words "month" and "year" are written.
As with other freebies on this site, this free monthly planner printable is available in both US letter and A4 formats below.