These free printable COVID track and trace forms are made for businesses to collect customer details during the pandemic. Whether you are required by law as a restaurant to provide for NHS test and trace, or you feel a sense of care toward your customers to inform them personally, using a covid track and trace form is one more step we can take to help stop the spread of coronavirus.
The forms are black and white, so are printer ink friendly. Text across the top of the form states it is a sign in form for customers to be completed by a member of staff. Bold track and trace headline text comes next, followed by a form with 22 spaces for customer details. There's space for time in, name, phone/email, and time out. Space along the bottom is provided to write the date.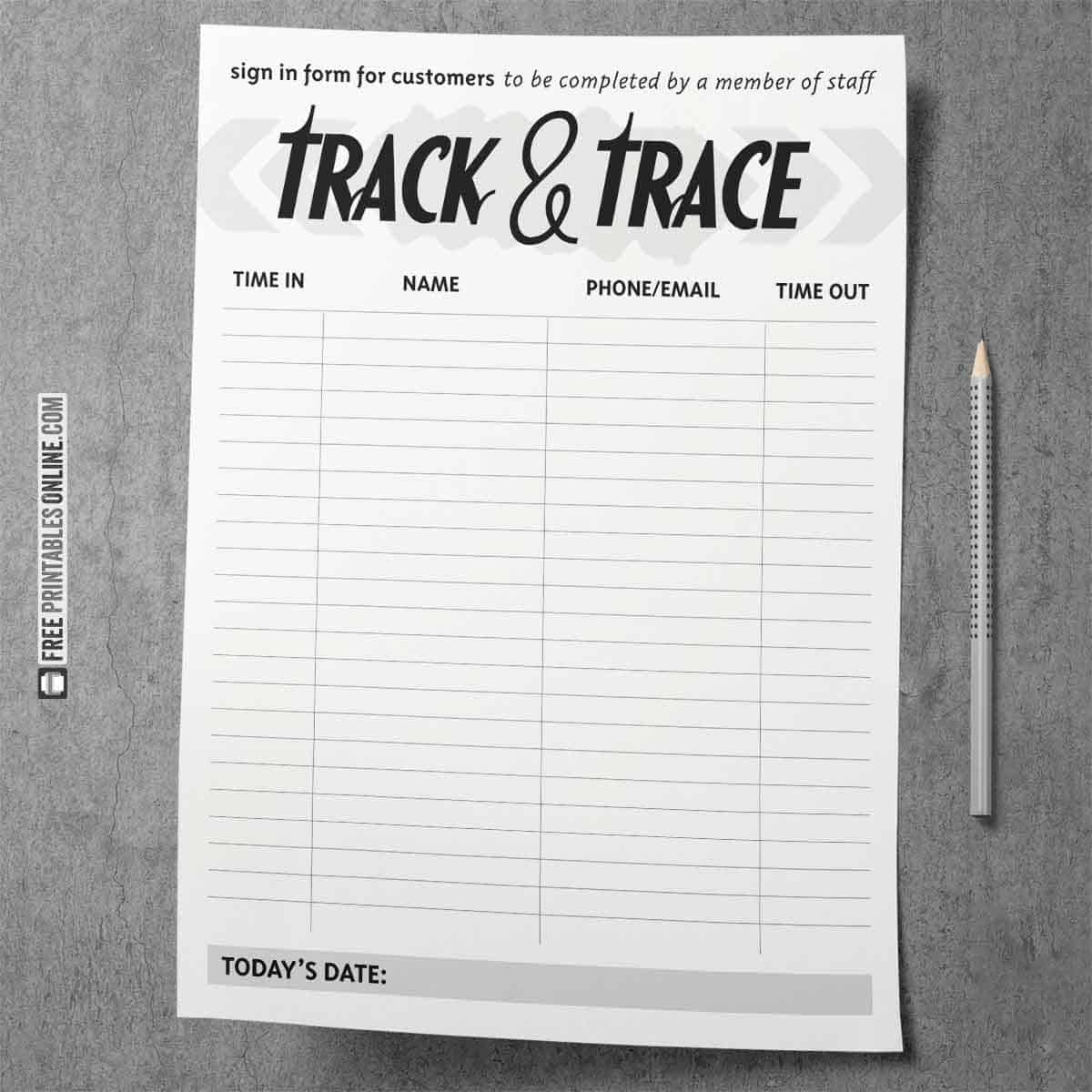 The COVID track and trace forms are free to print and use in businesses, but they cannot be made for sale or used for any commercial gain.
If you are looking for smaller forms for customers to fill out individually, check out the free printable NHS track and trace forms.