This free printable COVID Christmas wall art helps to add some humor to the lacklustre spin the world has taken since Coronavirus swept the globe. It's not going anywhere for the time being, so we may as well have a giggle out it, eh?
The sign, as picture below, features illustrations of white snowflakes on a blue background. Two doves hold a sign with the text covid free. The text we wish you a and Christmas are above and below the banner, respectively. There is a separate white bubble with text inside that states and a happy new year. We wish you a COVID free Christmas and a happy new year. You know, just like the song. Sort of.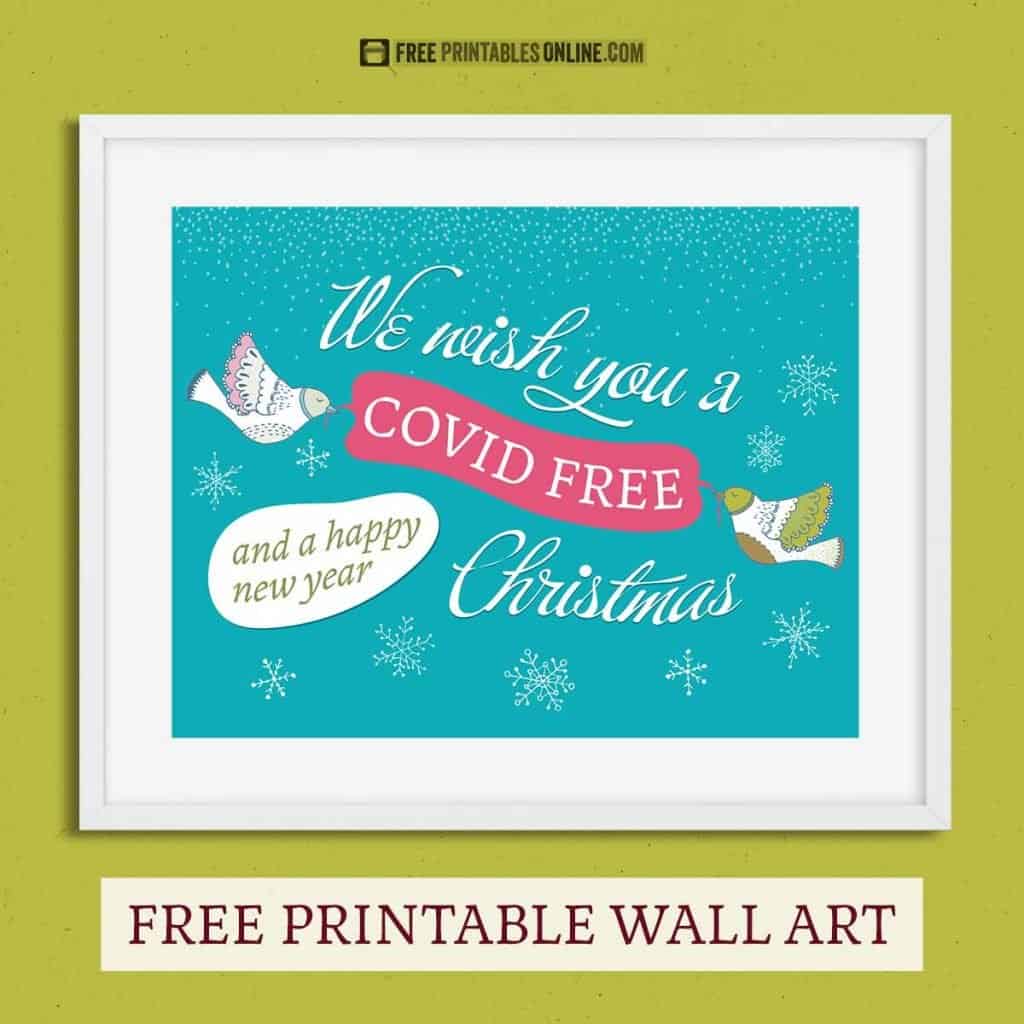 This humorous COVID Christmas wall art is available in two sizes: US Letter for Americans and A4 for the rest of the world. You can download both via the links below.