These free printable NHS track and trace forms come four on a sheet (A4). The forms were designed as an alternative to my other test and trace form. These smaller customer forms have room for more detailed information, such as the names and contact details of all members in a party. Additionally there is space to add the name(s) of any members of staff who came into contact with the group (e.g. the waitstaff who served a particular table).
The usual information is also requested, with space for the date, time in, time out, name, and phone (or email address).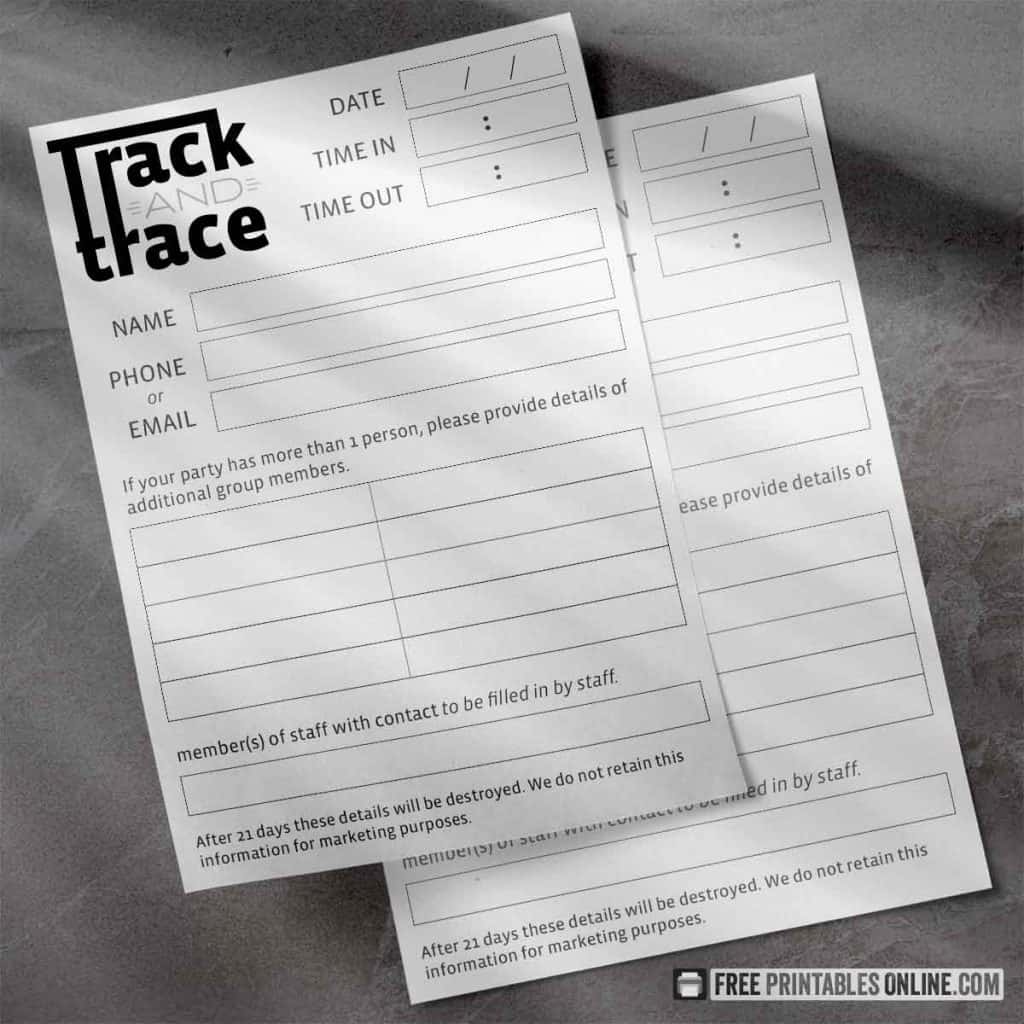 One reason I hate giving out my email address is because companies illegally (at least in Europe) retain the information to sign people up for their mailing lists. Hence I've added the text "after 21 days these details will be destroyed. We do not retain this information for marketing purposes" along the bottom of the NHS track and trace forms. That way customers can feel safe in sharing their details with you and your business.