This covid free Christmas card greeting is based on the popular holiday song "We Wish You a Merry Christmas," the old English folk song demanding charity from society's elites. Instead of wishing your loved ones a Merry Christmas this year, however, it seems suitable to perhaps wish them a COVID free Christmas instead. Not having coronavirus over the holidays seems pretty merry to me.
We wish you a covid free Christmas and a happy new year! If we can't beat the virus, we may as well take it in stride and bring it into the holiday fold with laughter.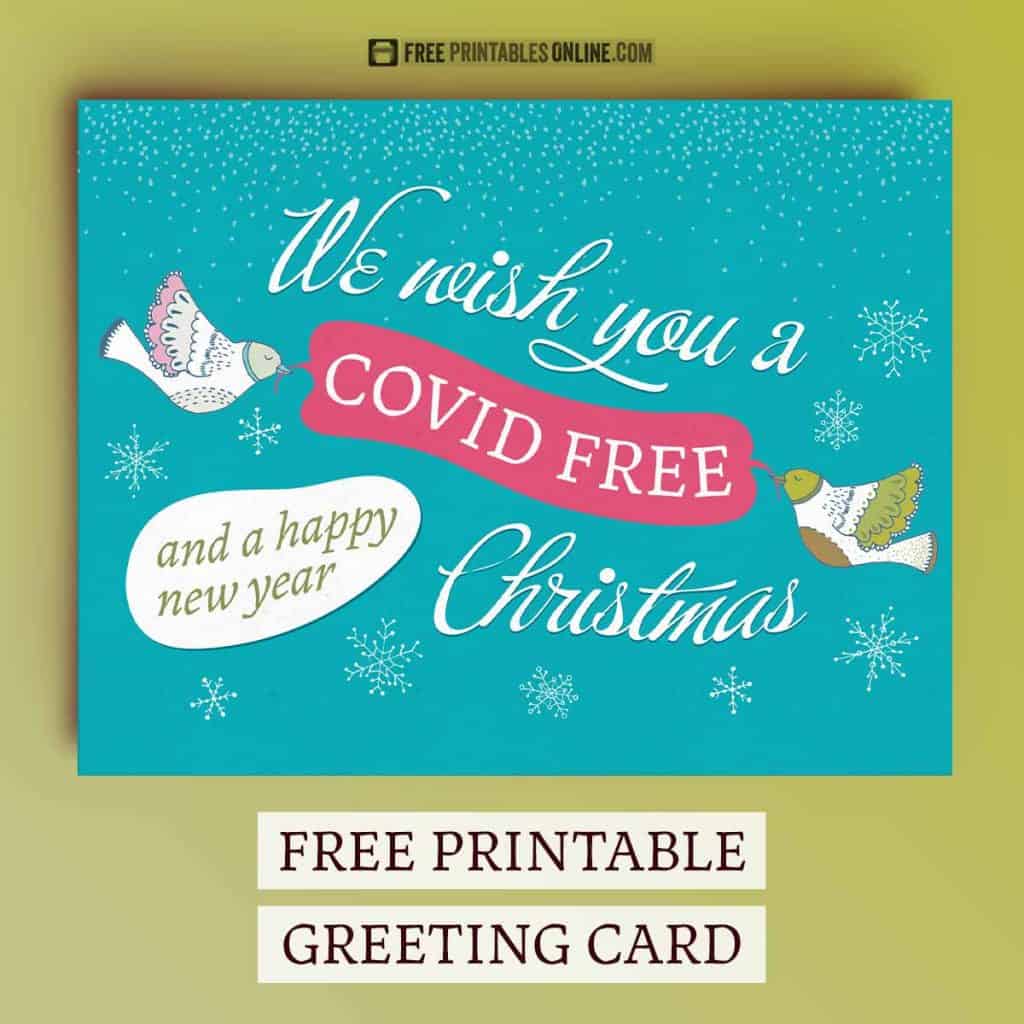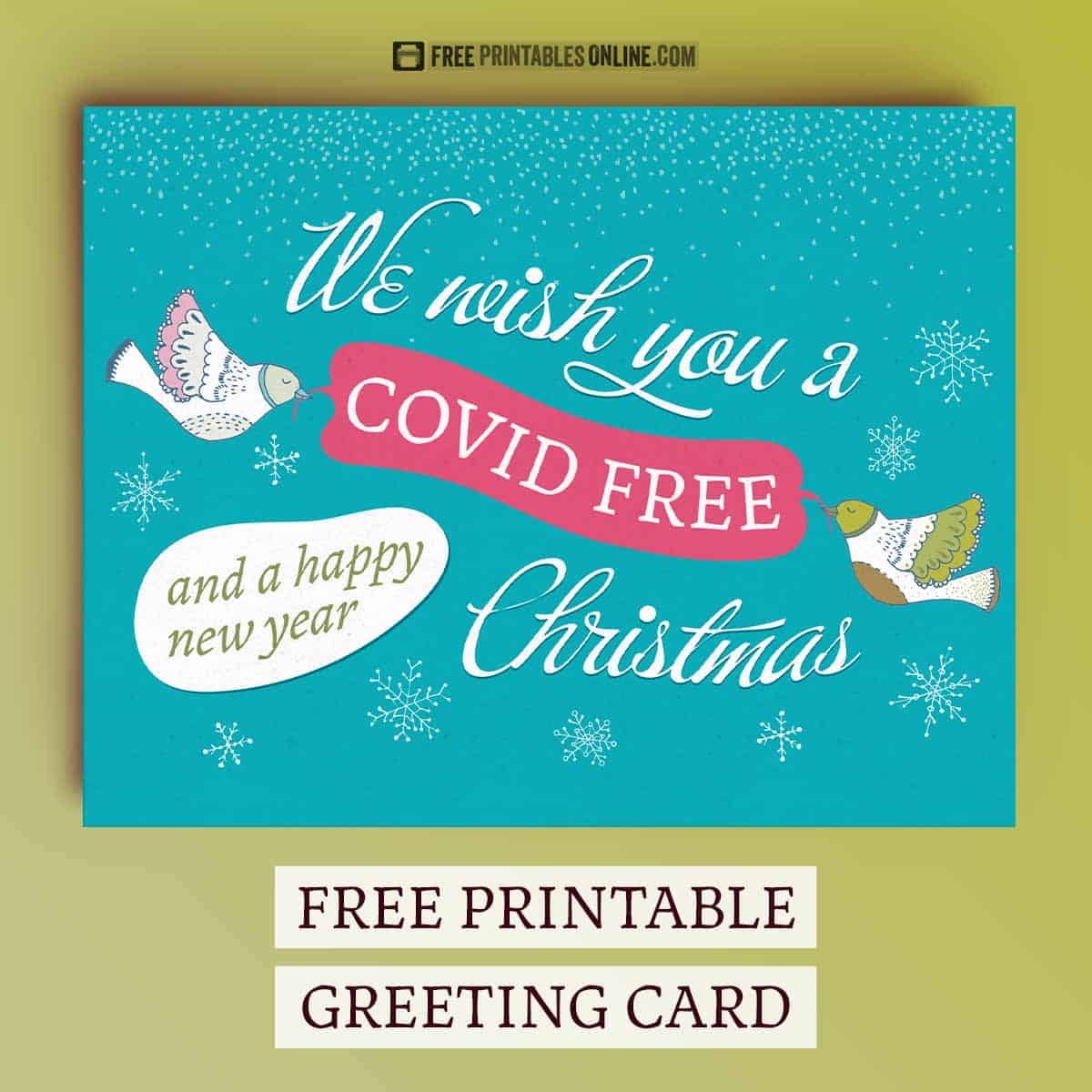 The main color scheme of this covid free Christmas card is blue, pink, and white. There are green and brown accents, too. Two ornately decorated illustrations of doves hold a sign with the text "covid free." Snowflakes decorate the background.
link-template-kip-test.php