This black Friday sale sign is free to print and use to advertise the day after Thanksgiving sales. You can hang the signs up in shop windows or make paper airplanes out of them to aim at passersby.
Like many of my other designs, the black Friday sale sign is retro in design theme. I have a soft spot for 1950s advertising clip art, so that's the road I went down when designing the sign. There is an illustration of a woman in red, wearing a santa hat, who points toward a giant price tag that fills the page. Inside of the price tag there is text that states there is a black friday sale. Smaller text along the bottom reads "great deals!" The entire sign is in red, black, and white.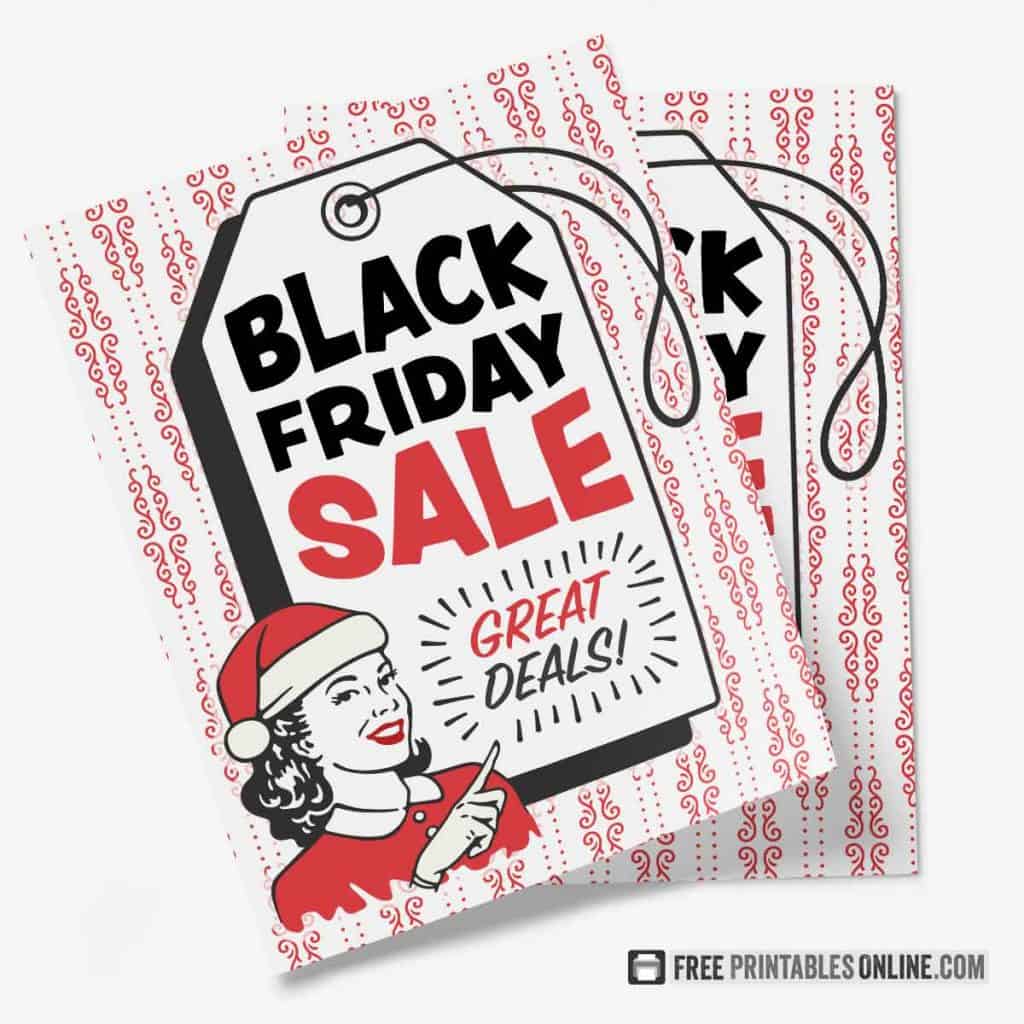 Download and print this free printable black Friday sign below.