Splodge alphabet banners is a set of 29 individual printable letter banners. I have noticed a few searches recently for full alphabet banners to print, as opposed to happy birthday banners, so created this DIY freebie in response.
The design features splodges of color on each alphabetical banner piece. There is a single letter on each banner, which fills nearly an entire page so the banner will be large and readable. As well as including the entire English alphabet, there are also pages for a question mark, exclamation point, and ampersand.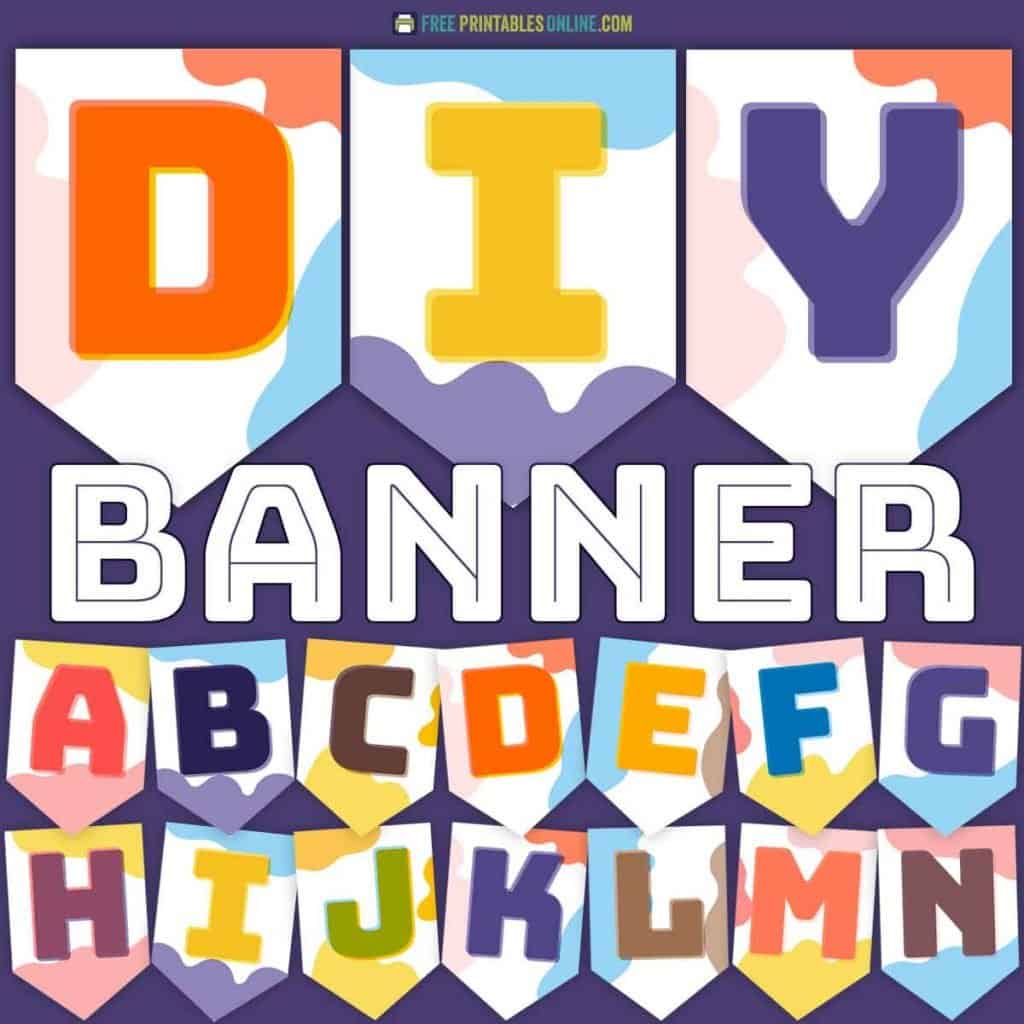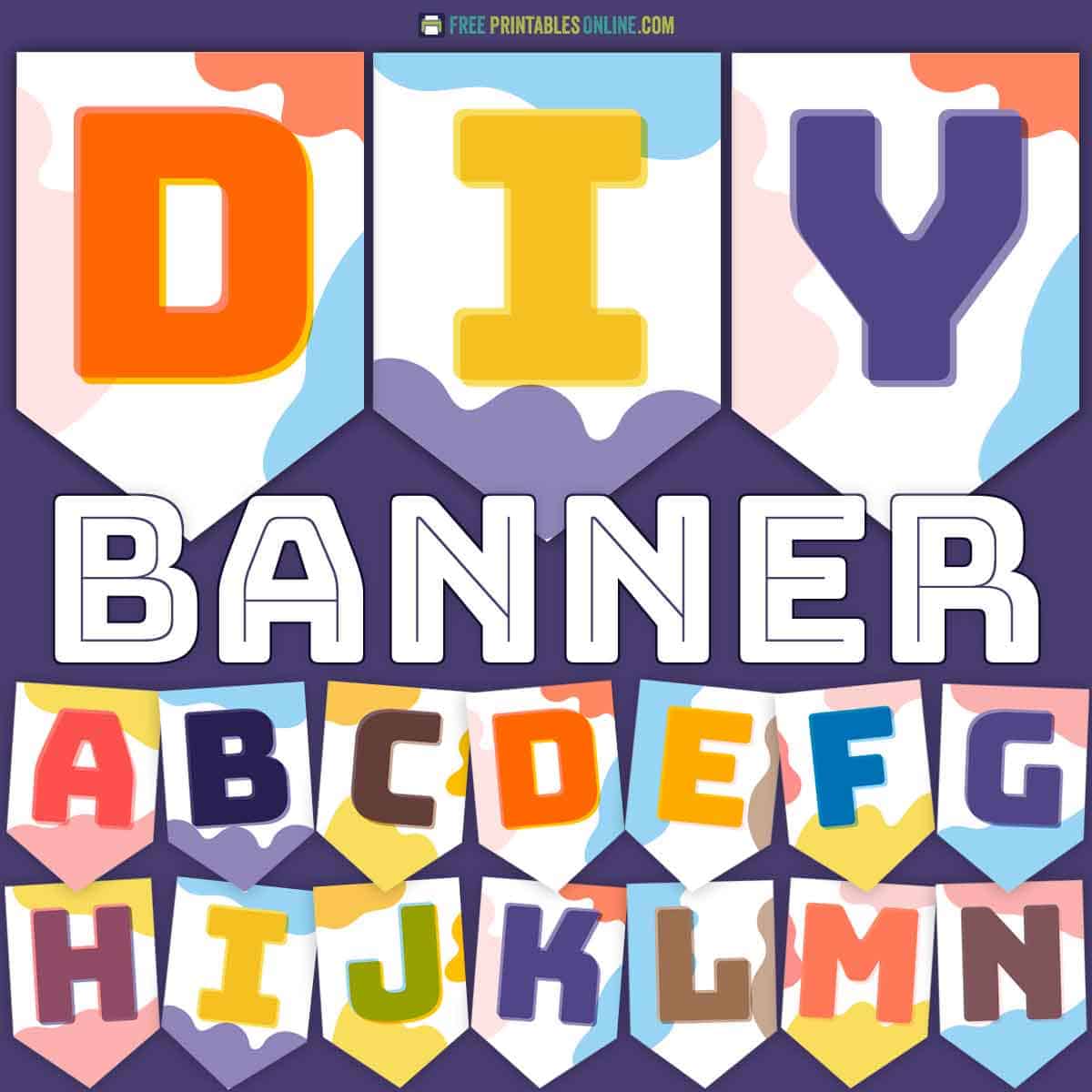 To use the alphabet banners, download and open the pdf file below and print the pages necessary for you to spell out whatever you wish the final banner to read. Cut around the edges of each piece and hang as desired. You can either attach the banner directly to the wall or punch holes and run string through the pennants.