This happy birthday banner print out is completely free to download and use for all your party needs. Each lettered pennant fills an 8 x 10 inch paper, so the happy birthday pennant banner is large enough to take up prime real estate on your wall and to of course get noticed.
The color scheme and design are, like many of my uploads on this site, retro inspired. Bright and bold orange and yellow contrast with blue and white. Behind each multi-colored letter is a halftone drop shadow. The letters also feature an inner shadow to make the forms stand out.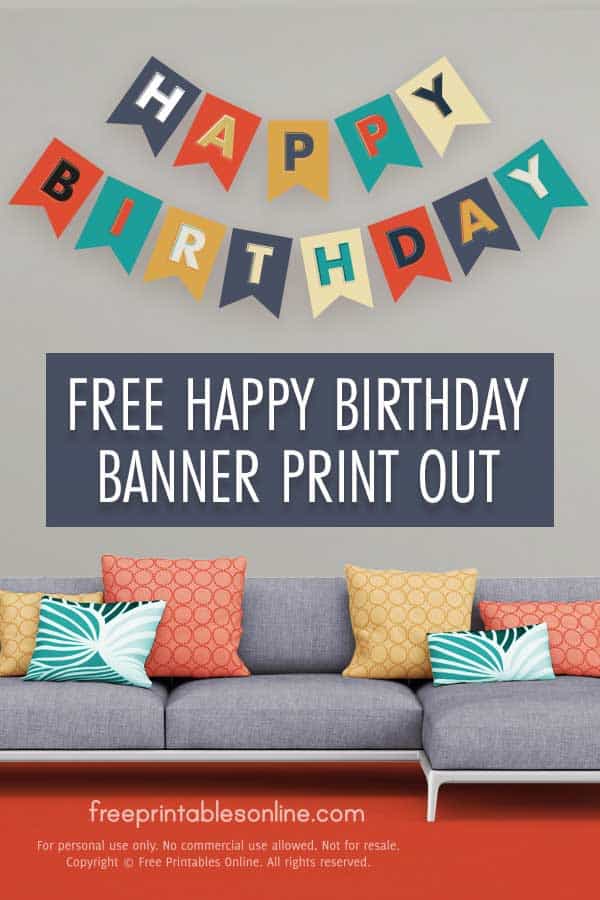 To use the birthday banner, download the pdf file at the end of this post. Then print all 13 pages. Cut the banner forms out and punch holes in the two upper corners of each pennant. String yarn or thin rope through the holes in order to hang the banner.