This free printable children's daily planner can encourage your kids to take responsibility for their day before it begins. Sitting down in the morning with your younguns to discuss the day ahead not only helps them to be prepared, but gives you time to wake up a little or slip rum into your coffee without notice while they doodle notes and pictures.
There are several spaces on this children's daily planner for kids to fill in. The sheet begins with the child's name and the date. Next to this is a drop down banner with days of the week. Select as many as you'd like because it's the apocalypse anyway. The section for chores and jobs contains the largest amount of space because you probably have high hopes to be dashed about how helpful your kids will be today.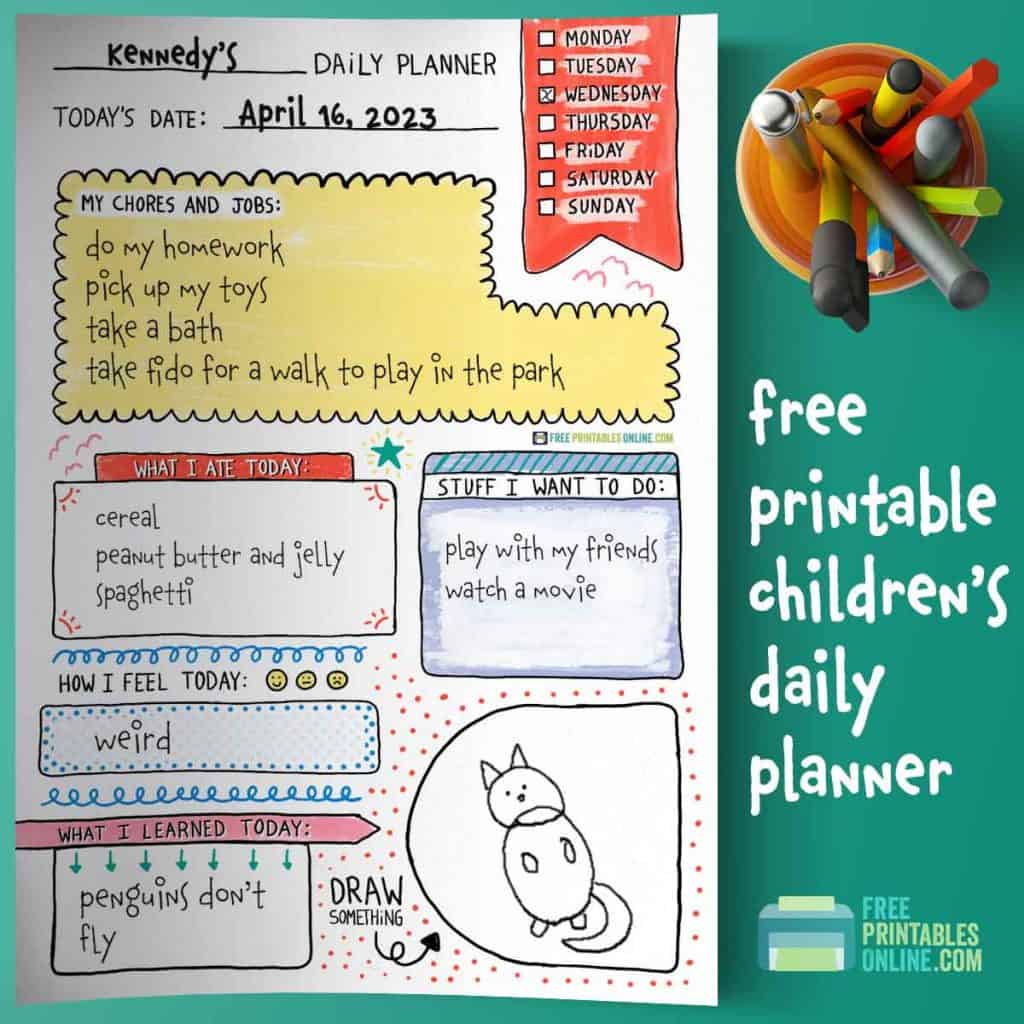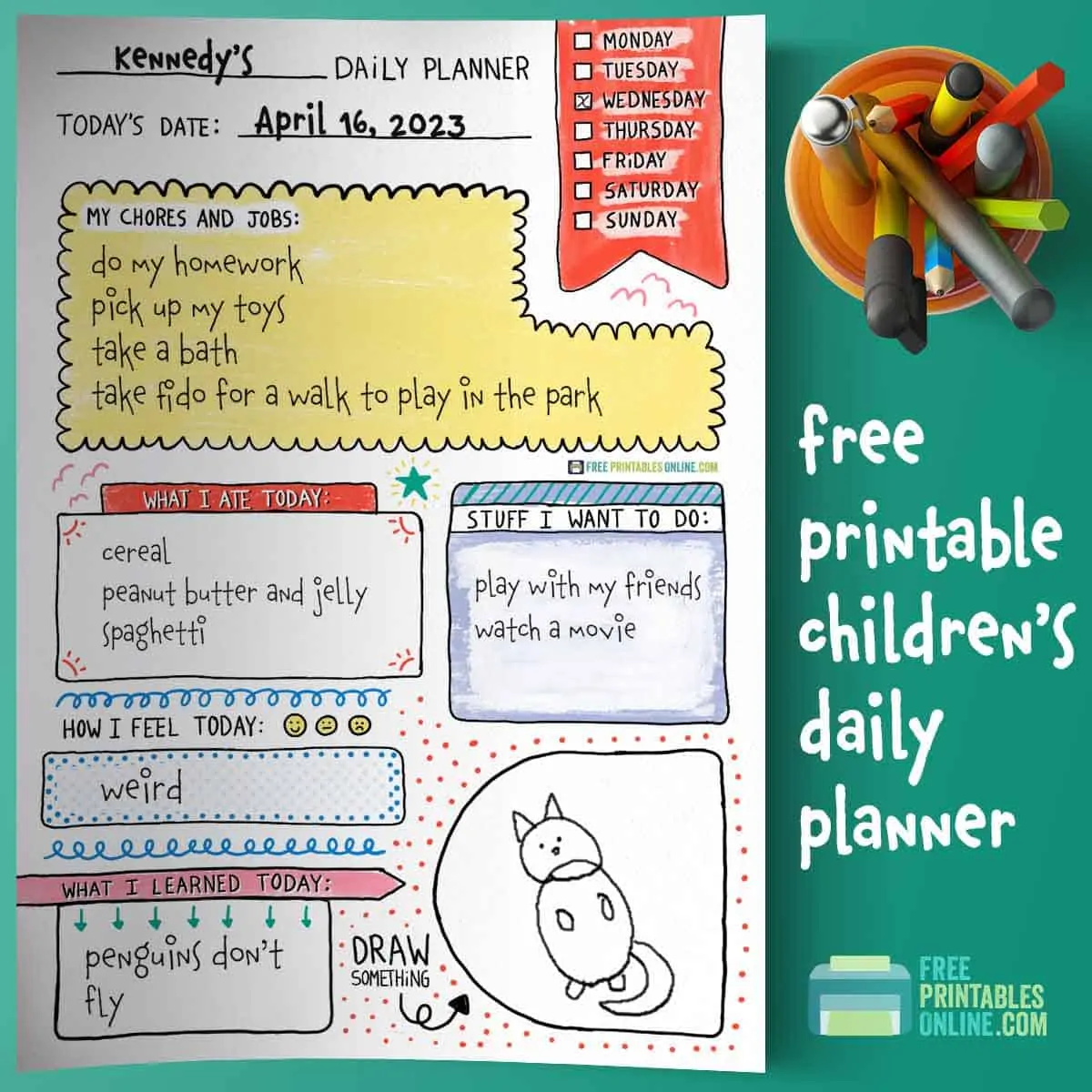 There are spaces for what junior ate today (okay so I guess part of this gets filled in at the end of the day? I don't know), how they feel, and a "stuff I want to do section" too. Oh, and just for kicks, there's the "what I learned today section" for kids to probably leave blank because were any of us capable of answering that question when our parents asked it of us?
Lastly there's a white space for a little drawing, alongside text that reads "draw something."
This children's daily planner is available in both A4 and US letter formats below.