We're several months into Covid-19 territory now and the toilet (paper) humor is still unrelenting. I figured I would add to it with these free printable toilet paper bookmarks. Every avid bookworm knows one can never have too many bookmarks, so here are two more for you to print and lose. The great thing is you can just come back and print more. Unlike toilet paper in March, these bookmarks will not be difficult to find again.
There are two bookmarks in this set. Both feature the same hand illustrated background of various squiggles and rolls of toilet paper. One is black and white and one is red and white.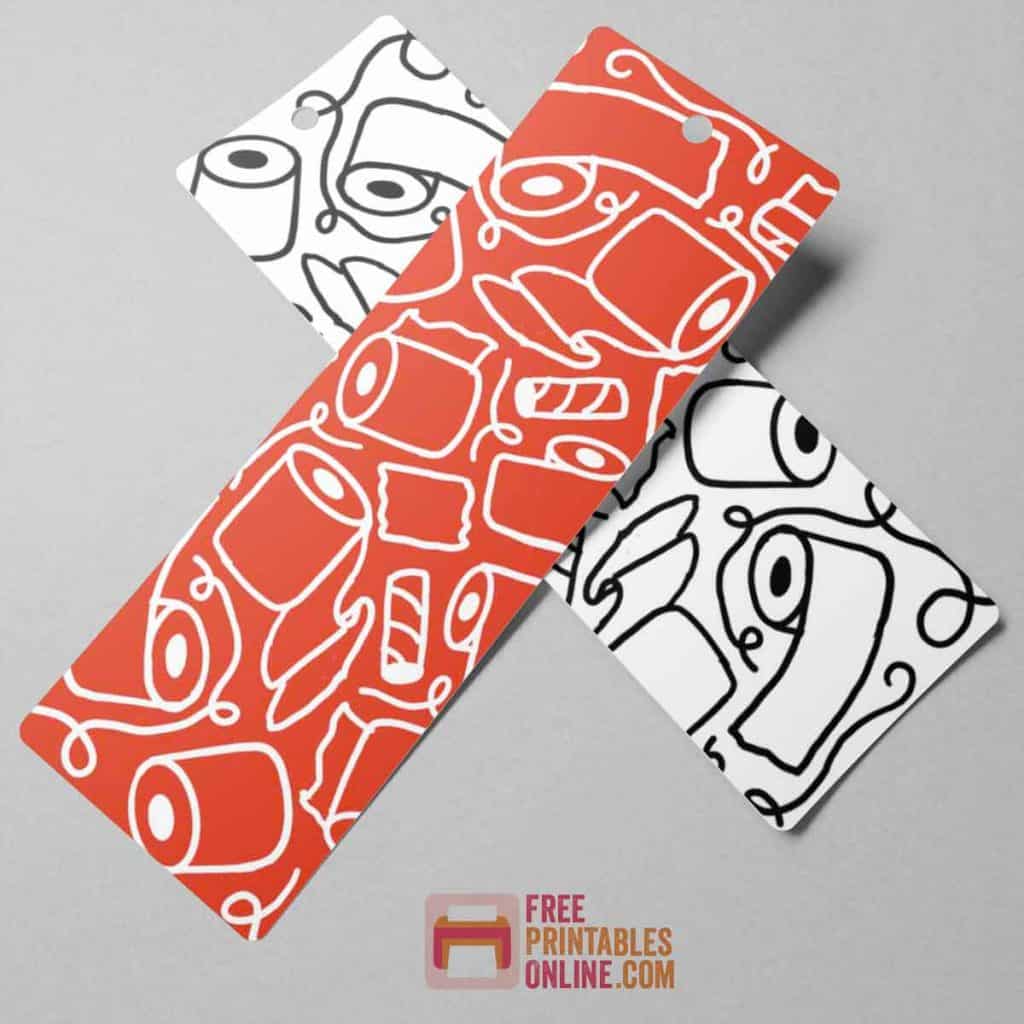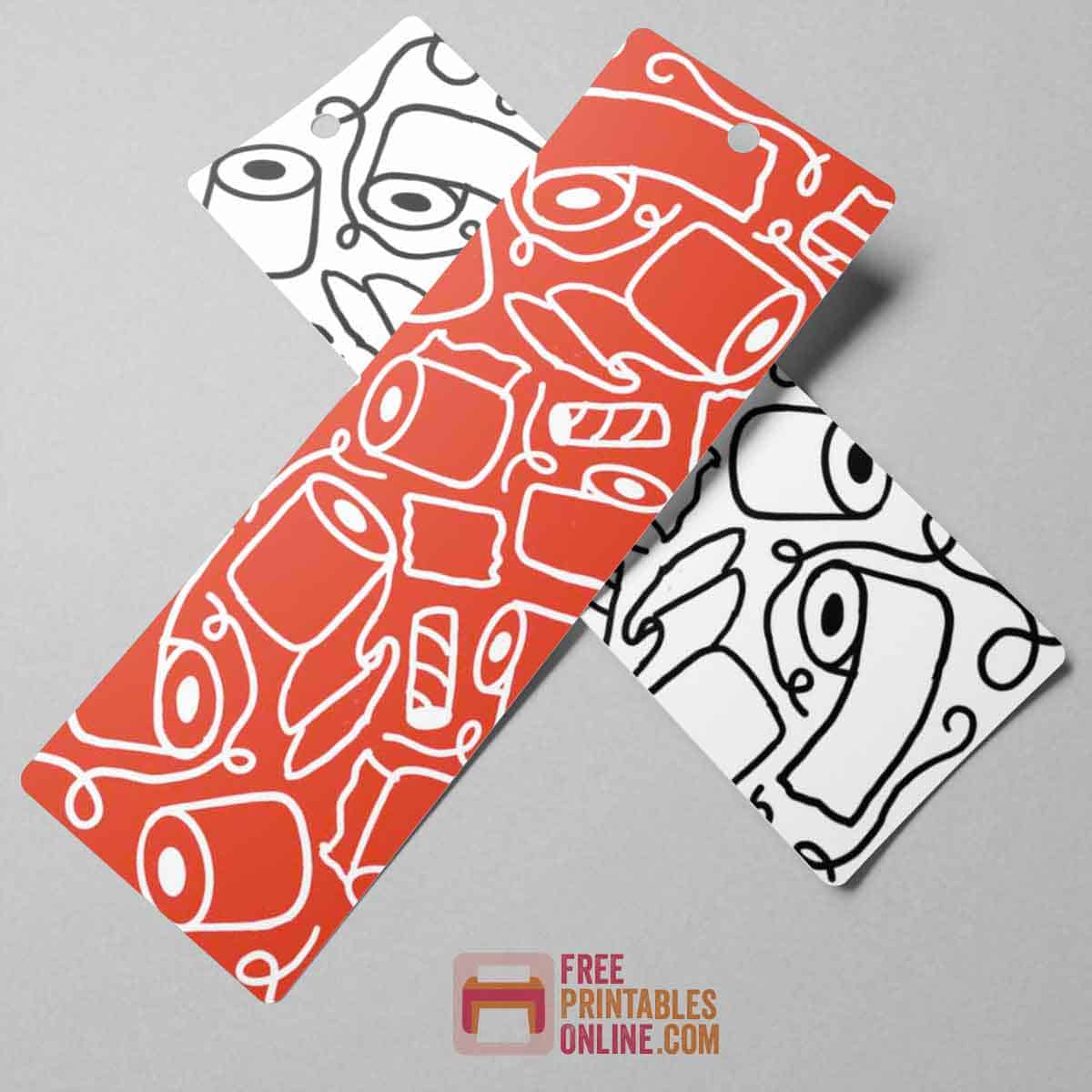 To use these toilet paper bookmarks, simply print the pdf file below and cut them out. You can punch a hole along the upper edge if you'd like, and string a tassle or some loo roll through it. Whatever.