This Christmas would you rather game can be a fun activity to engage a room of people who don't know each other well, or turn a gathering of family and friends into a night of hilarity while people try to choose between sometimes ridiculous answers.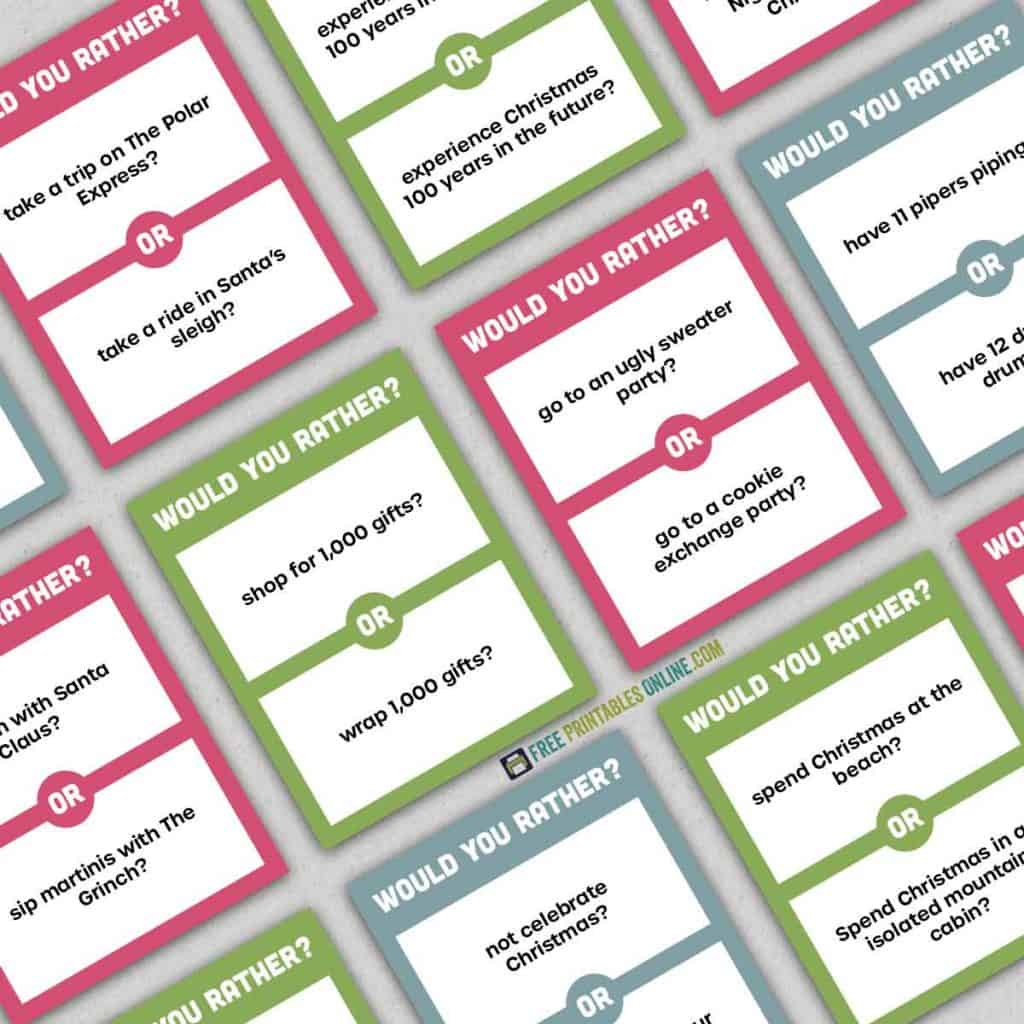 How to play the Christmas would you rather game
There are a few ways you can play this game.
You can play it as a group, where everyone states their answer to the card. This can be fun because people might argue, and then when you realise you're arguing over whether you'd rather ride on the polar express or take a ride in Santa's sleigh you'll just laugh at yourselves.
Another way to play is to take turns. In this way, each person takes a card and then responds with their answer. You can ask them to clarify their answer and provide detail for extra fun or if you're using this game as an ice breaker.
You can also turn this printable would you rather Christmas activity into a points based game by making it a sort of guess your answer or how well do you know me puzzle. To do this, break everyone into pairs. Each pair takes a card and when it's the turn of a pair they have to quickly call out their answers at the same time. If they guessed the same thing (i.e. their answers match) they get a point.
Similarly you could have everyone playing jot down their answers based on guessing what the majority of players would pick. Then have everyone flip over or call out their answers. If a player chooses the majority answer, they get a point. Continue playing in this fashion and at the end of the game the person with the most points wins.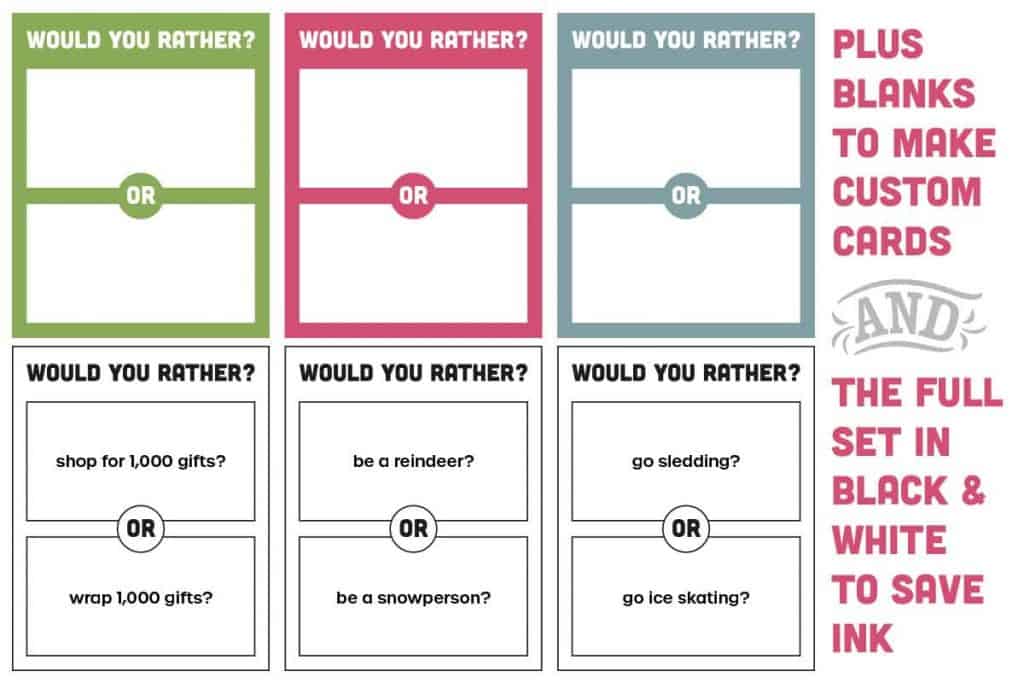 This game would also work on Zoom and even on the phone (and you don't need to print cards this way).
This Christmas would you rather game comes in both color and black and white. Each set contains the same number of cards. There are 27 cards with questions and then a full (9 card) sheet of blank would you rather cards. This is so you can make your own would you rather game if you choose. This is perfect if you have a specific theme in mind or want to ask more adult themed questions. It can be especially hilarious to let kids come up with their own options (you'll end up choosing between items like "be a booger" and "HAHAHA dinosaur legs!!!")
If you want to only play making your own cards, just print several copies of the 4th page of the would you rather game (either of the downloads below). Then you can cut out the cards, grab a pen, and get creative.