Whether you're looking for seasonal party games for general fun or just to keep family members from getting bored enough to fight over politics, this free printable A Christmas Carol quiz is a great way to distract people. For a little while, anyway.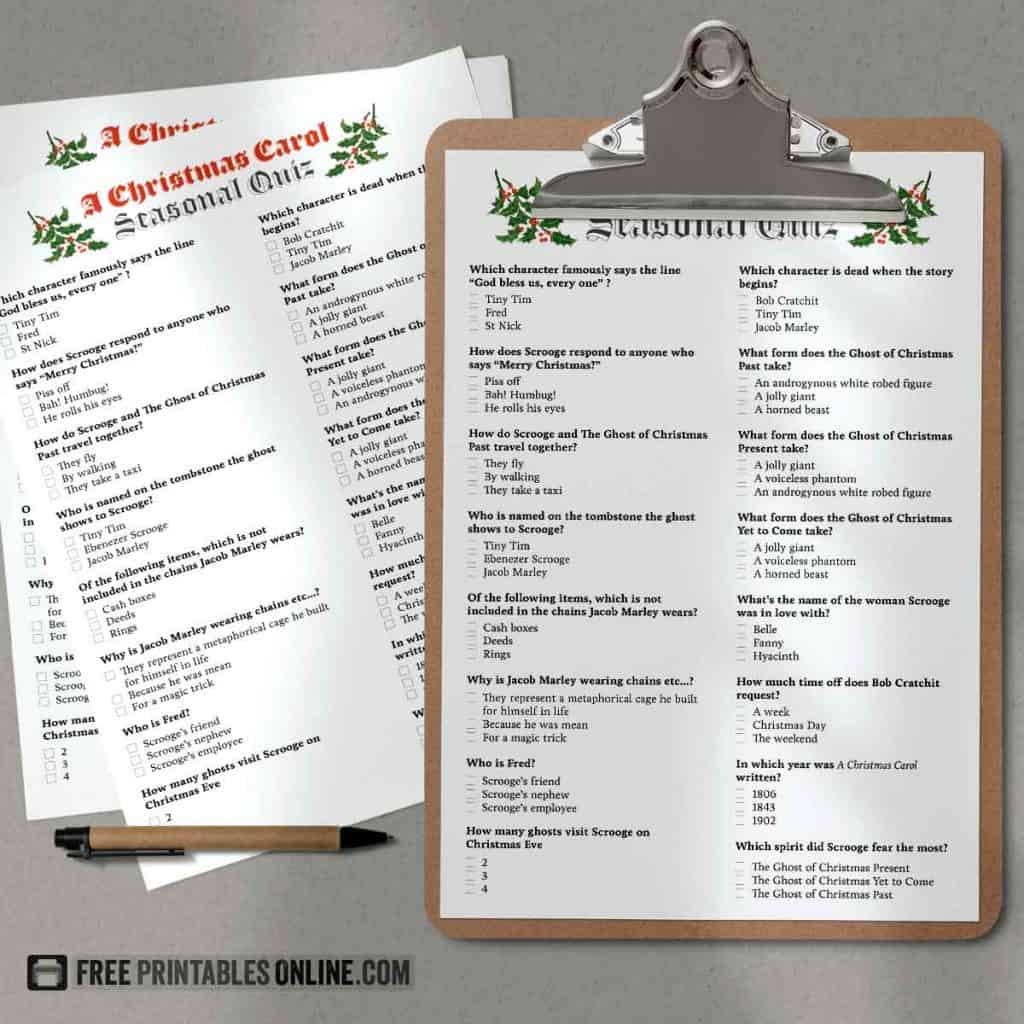 This little quiz might also make for a fun family night in activity.
This Christmas quiz contains 16 questions with 3 multiple choice answers. All of the questions are related to the book A Christmas Carol, by Charles Dickens.
It's worth stating to guests / players that this quiz isn't based on any of the many film or TV adaptations because some of the representations are different than in the novel.
A Christmas Carol quiz answer key
Rather than another sheet of paper to print, I've listed the answers for the A Christmas Carol quiz here.
Tiny Tim
Bah! Humbug!
They fly
Ebenezer Scrooge
Rings
They represent a metaphorical cage he built for himself in life
Scrooge's Nephew
4 (including Marley)
Jacob Marley
An androgynous white robed figure
A jolly giant
A voiceless phantom
Belle
Christmas Day
1843
The Ghost of Christmas Yet to Come
Download the quiz
As I often do, I've provided the quiz in both US Letter and A4 formats (though one thing I would like the US to give me for Christmas is to stop being the only country with a different paper size).