Tis the season to eat with abandon (because for some reason we believe we can only eat nice things once a year). Take note of and share your favourite Christmas recipes with these free printable "a Christmas past" recipe cards. The title is because the design is based on old ad art and I've used the descriptors "vintage" and "retro" a trillion times too many on previous freebies.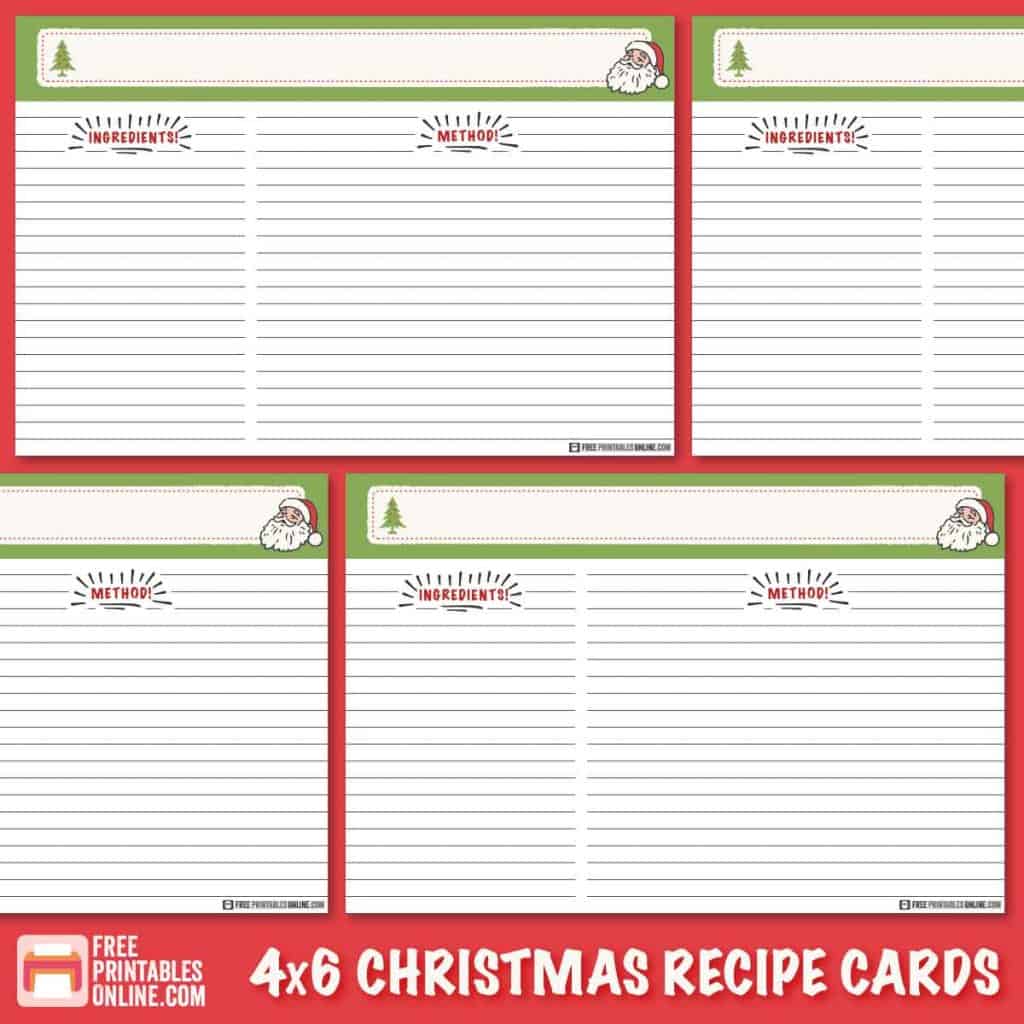 The design (which does qualify as retro or vintage), features (another favourite word!) space for the recipe title, ingredients, and the method. The topmost section of the 4×6 recipe card contains space for the recipe title. On the leftmost side of the title section there is a Christmas tree illustration and on the rightmost side an illustration of Santa's head.
Below the title section the entire card is lined. On the left is space for ingredients and on the right space for the method/instructions.
The a Christmas past recipe cards are available to download and print below.