This set of 3 free printable house house cleaning coupons covers most ground with regards to IOU cleaning tasks. A bonus of these coupons is they are completely black and white, so are printer friendly too.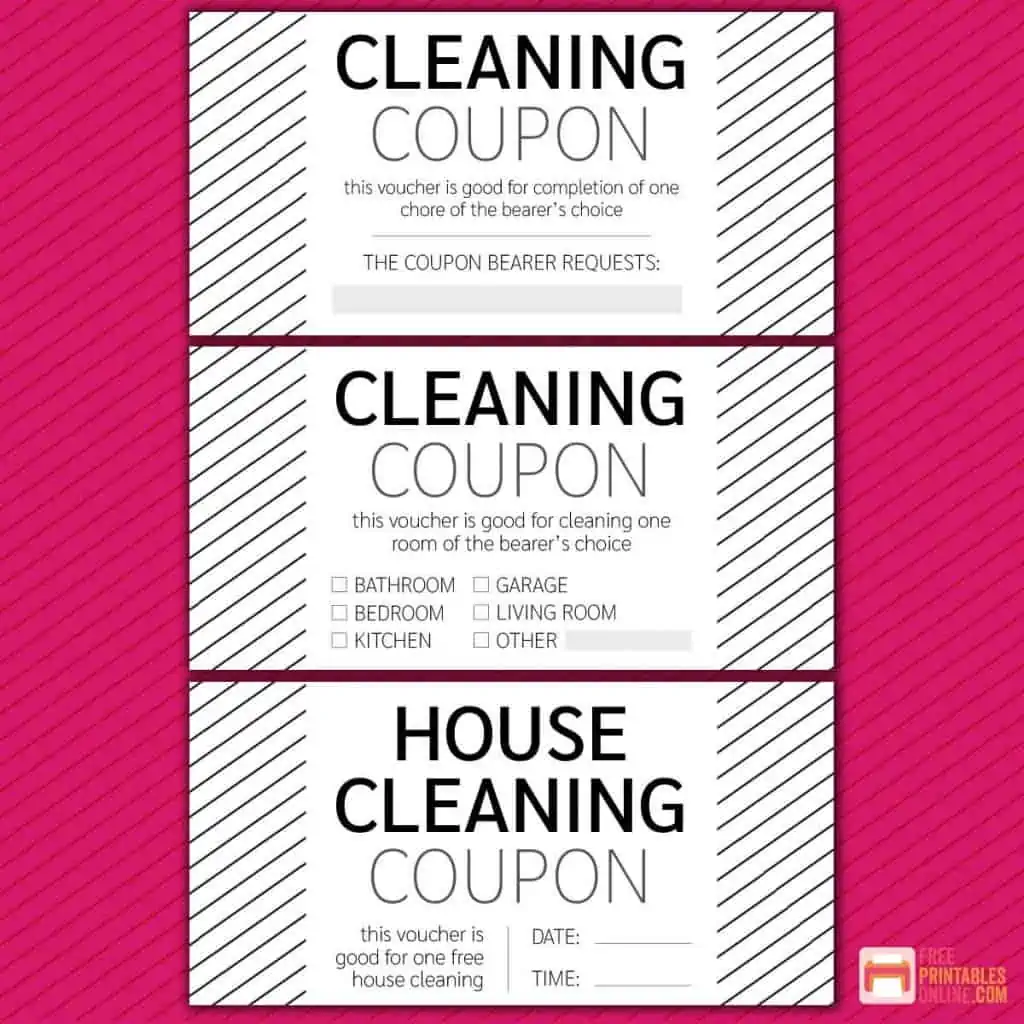 As mentioned, there are three coupons in the set, as follows:
Cleaning coupon with the text "this voucher is good for one chore of the bearer's choice," followed by a black space alongside the text "the coupon bearer requests…"
Room cleaning coupon, with text stating "this voucher is good for cleaning one room of the bearer's choice." Below are tick boxes alongside frequently used rooms in homes (bathroom, bedroom, kitchen, garage, living room) as well as a blank space to fill in any other room of choice.
House cleaning coupon good for one free house cleaning. This is perhaps the most valuable of the house cleaning coupons because it covers the entire home. There are a couple blank spots for date and time so you can hold the chore-doer to their promise.
Cleaning the house is a necessary but labor intensive series of tasks. What's worse, house cleaning is typically undervalued, so the skills and efforts of the person who carries out the role of house cleaner are infuriatingly overlooked. Why not offer to take the weight off your partner or parent with these free printable house cleaning coupons?
Please just be sure you actually do the job and don't half arse it so she the usual cleaner has to spend twice as long later fixing your laziness mistakes.
Download all three cleaning coupons below on a single sheet of paper.