Just in case kissing booths are still a thing even despite a pandemic, here is a free printable kissing booth sign to advertise your fairground (?!) services. Truly, I do not know where a kissing booth might be located (perhaps it's useful for a Valentine's Day decoration?), but if you wish to aid others in finding yours then this sign was made for you.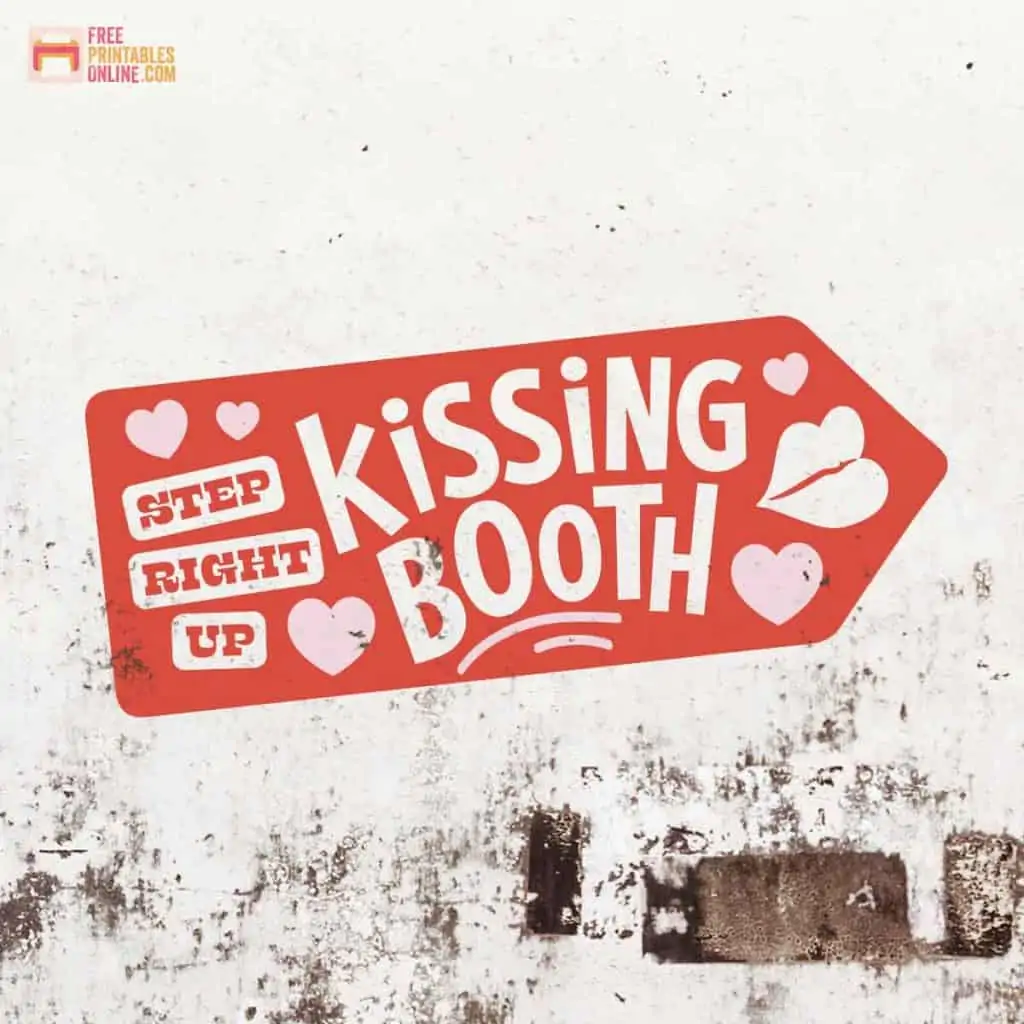 The design of this sign is retro in style and bright in colour. The arrow shaped sign contains a pink, red, and white color scheme. It contains the words "kissing booth" and "step right up" amongst images of hearts and lips.
Download and print this free printable kissing booth sign below.