This free printable VIP sleepover pass works as both an invitation and a fun entry ticket to any sleepover party. The invite is vaguely party themed but can be used for either birthdays or non-event play date sleepovers too.
The color scheme of the printable VIP sleepover pass is blue (background), purple, and gold. The words "you're invited" in white cover the top quarter of the invitation. Beneath and alongside this text there are gold stars and ribbon. Below the banner text is a crumpled purple napkin and space to add the details on the party. All of the text within this area can be edited and personalised.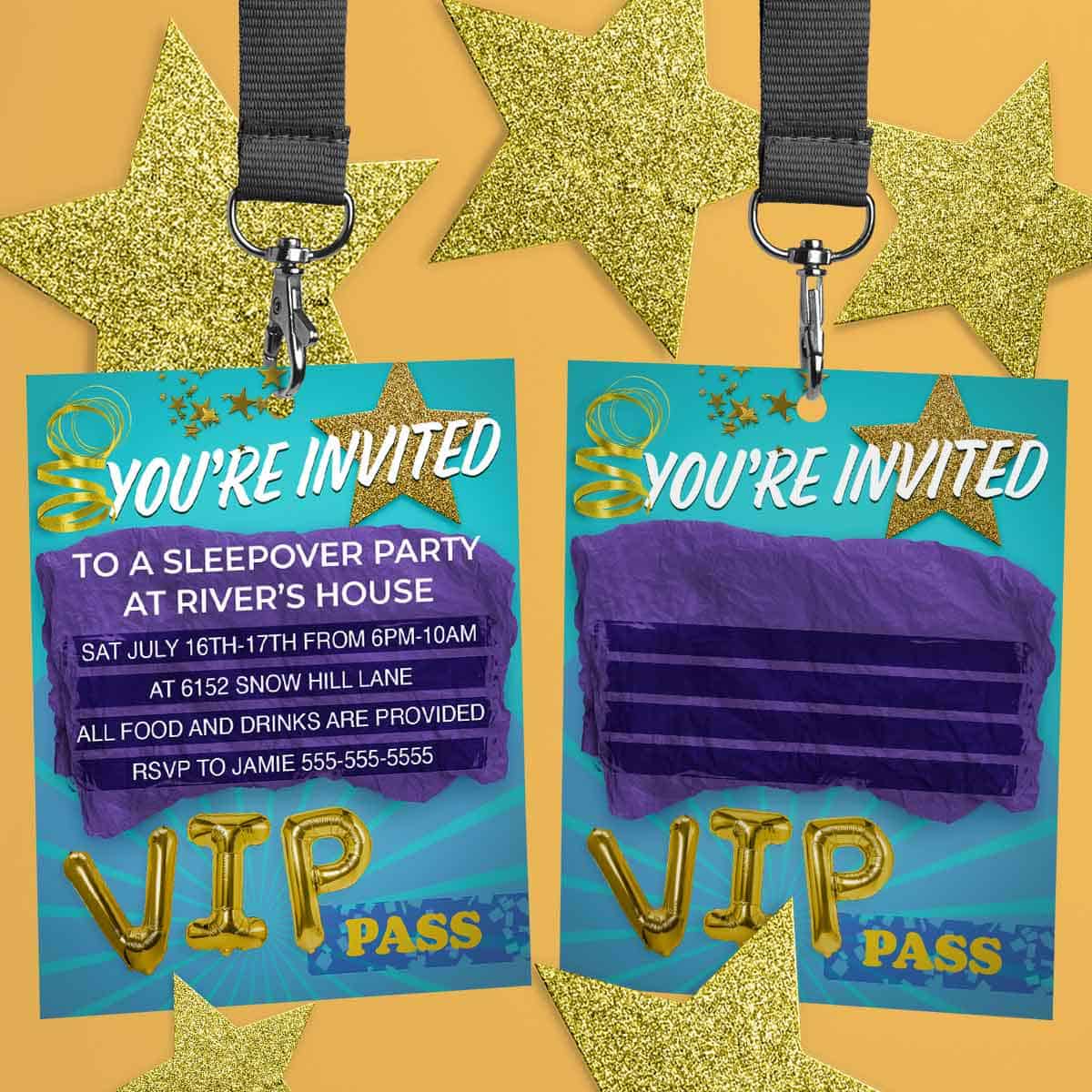 Finally, along the bottom of the card there are letters in the form of balloons and they spell out the word "VIP." To the right of the VIP balloons is the word "pass."
Measuring in at a non standard 3.875 x 4.85 inches, there are four of these VIP sleepover passes per printable (US Letter sized) sheet of paper. To ensure sturdiness, the best paper to print the invitations on is cardstock.