Graduation season will soon be upon us, so here is a class of 2022 sign to aid in all of the celebrations. Designed as a prop for photos with graduates, this free printable class of 2022 poster is also a great decoration for graduation parties.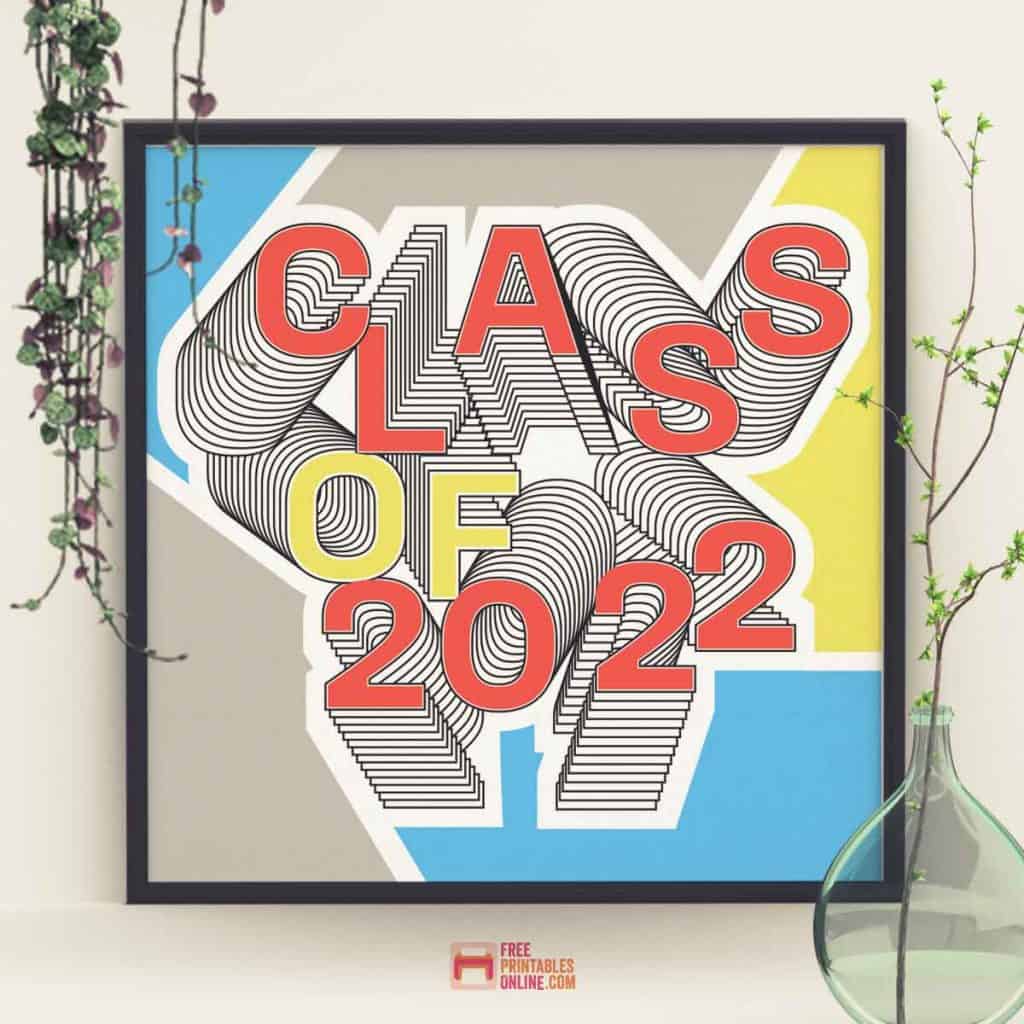 The statement is straightforward, with text that states "class of 2022" in an eye-catching typographical style. Each of the letters and numbers features a 3D effect of extruded outlined matching characters. The words "class" and "2022" are fronted with a red overlay while "of" is in yellow. Five color blocks in beige, yellow, and blue comprise the background.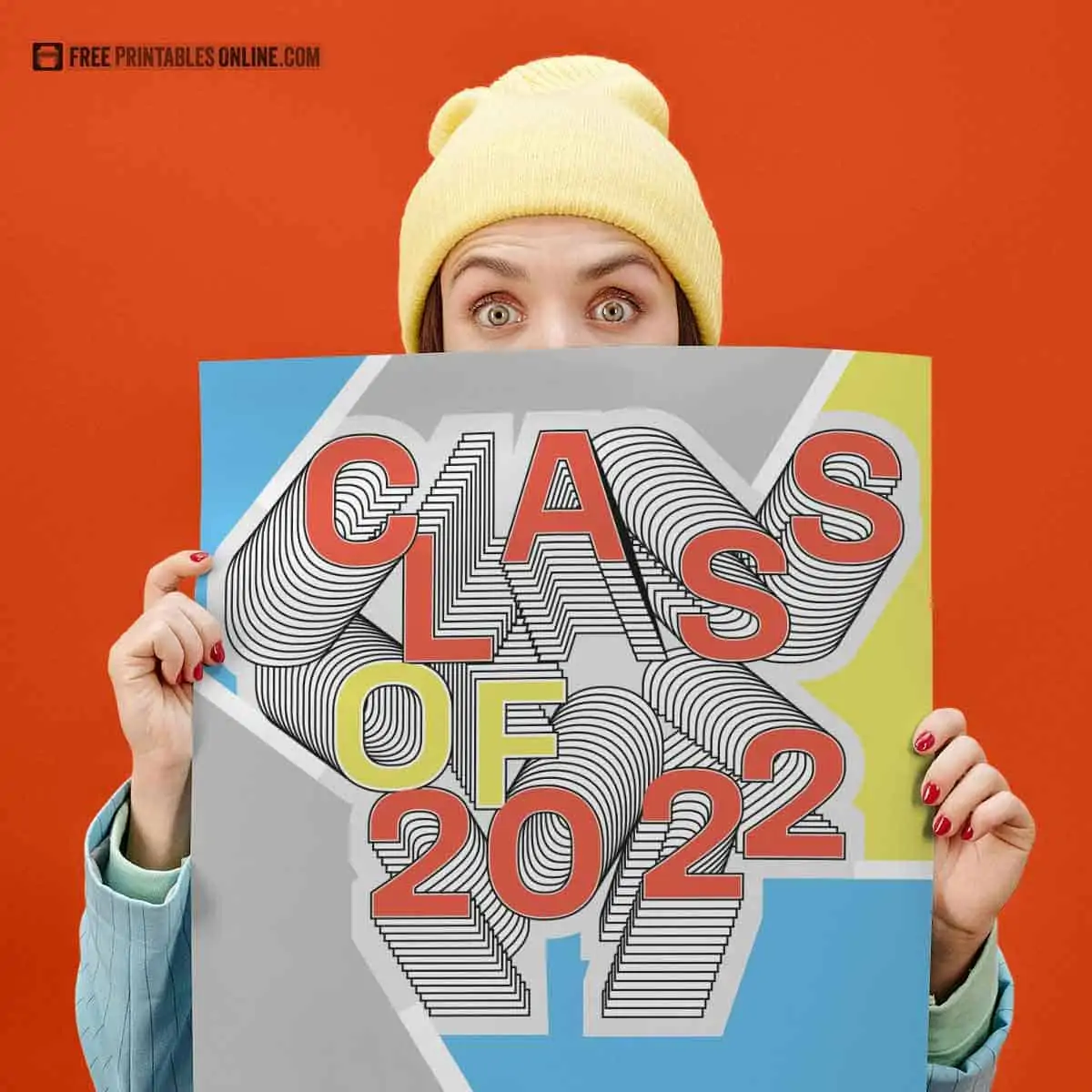 The class of 2022 poster was, as I mentioned, designed as a prop for graduates to hold or pose with for graduation pictures. With this in mind the class of 2022 sign is designed to be printed on A3 paper size and cut out after printing. You can still print the sign on standard US Letter or A4 paper, however. Just be sure to check the preview settings on your printer dialogue and select the fit to page size option(s).
You can download the sign below. To use, print (preferably on cardstock or high quality paper) and cut around the square sign.