This inhale exhale printable is for those of you who can't get enough of inspirational quotes in the form of wall art. Ideal for meditation centers and yoga studios, this inhale exhale print is free to download and print. You can use it for any non commercial purposes free of charge.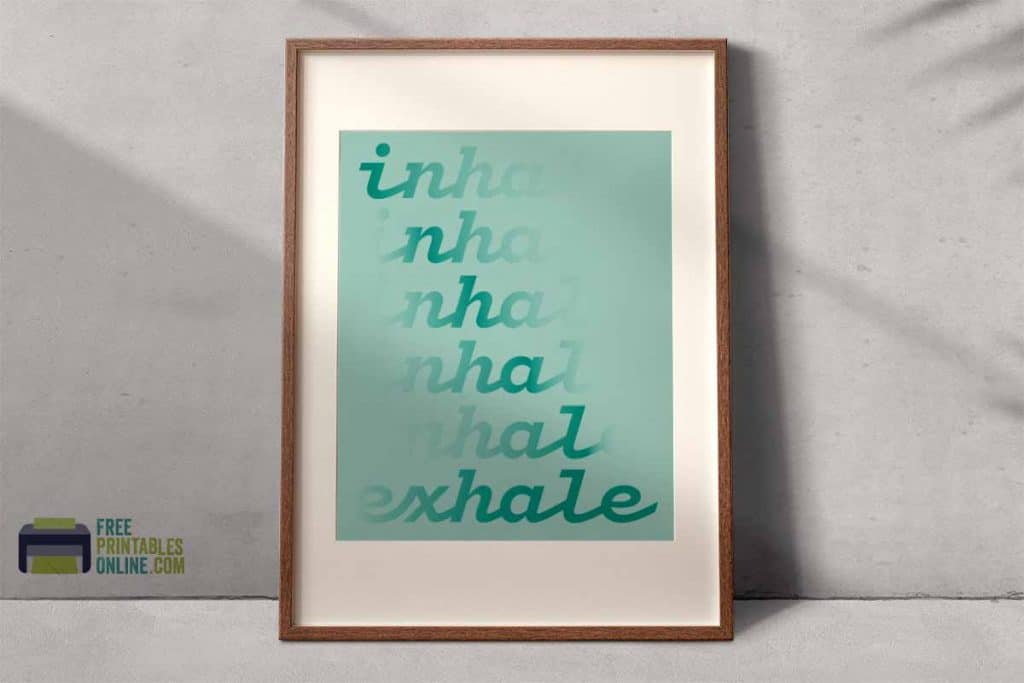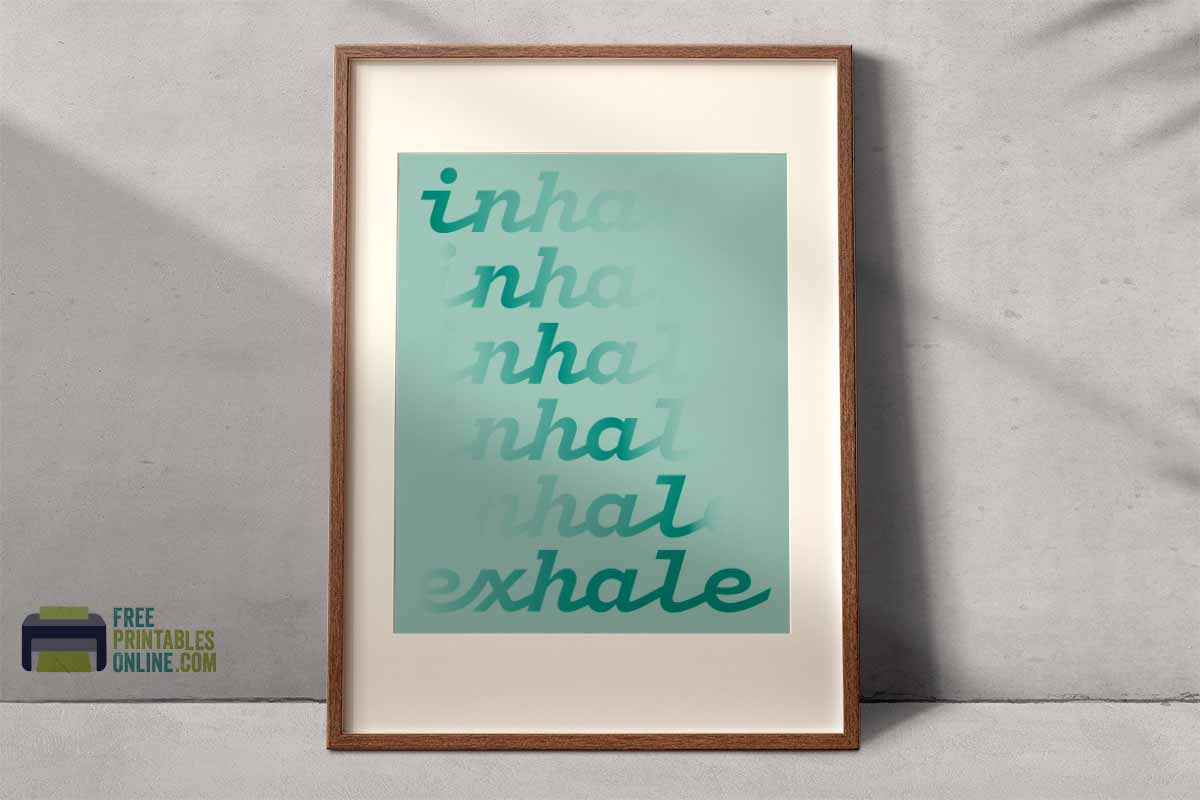 The color scheme is in calming seafoam and teal. The word inhale repeats five times in a verticle stack, just above one instance of the word exhale. Parts of each occurrence of inhale fades into the background so that the reader can read the full word clearly at a diagonal from the upper left to the lower right of the artwork. This is meant to impart a soft and peaceful typographic tone to the overall graphic. Exhale is placed more boldly as the last line in the stack of text.
You can download the inhale exhale print below. The wall art is available in two sizes, depending on where in the world you're surfing in from. There's US Letter format for my North American readers and A4 for everyone located elsewhere on the planet.
You can also check out the other free printable wall art available to download and print.