This multi purpose class of 2022 graduation card is designed with a playful and bright hand illustrated theme.
The background is beige with lots of random polka dots in various shades of orange, red, pink, blue, purple and white (well, one shade with the last one). The words "class of 2022," are hand illustrated in block letters. The letters feature an extruded effect with the extrusion in navy blue. The front of each letter is white and decorated with more polka dots.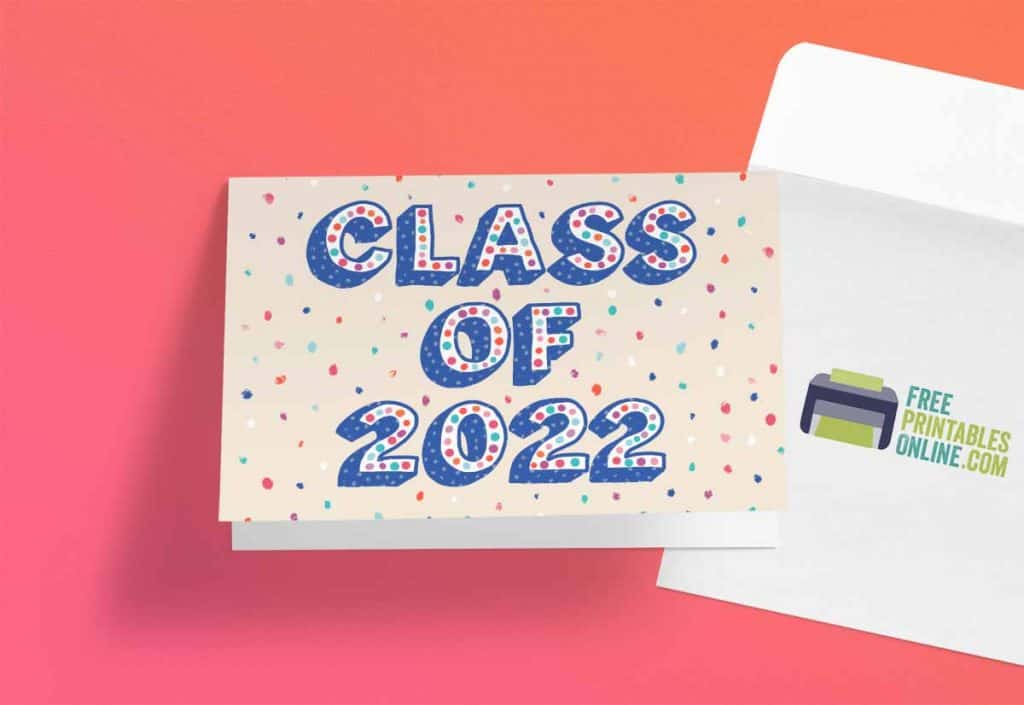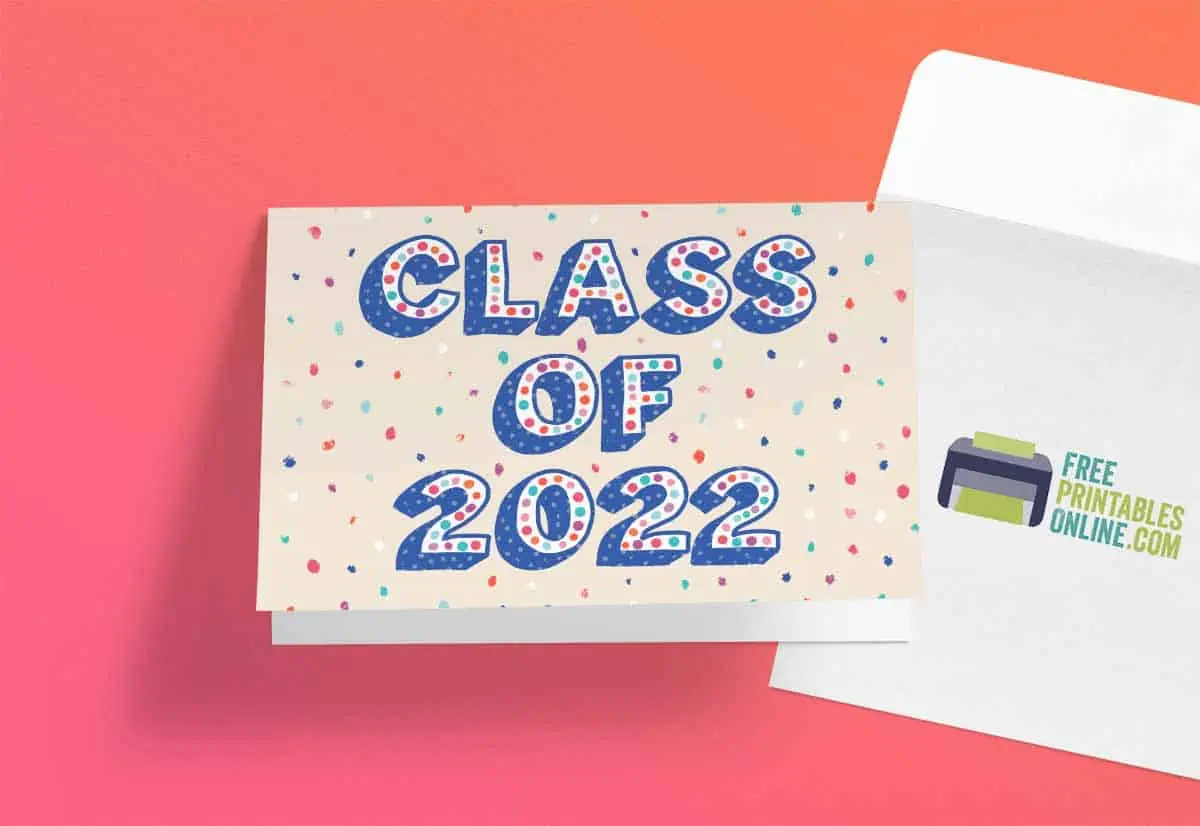 The reason I designed this without more than just the text "class of 2022" is so it can be used for multiple purposes. Looking for a congratulations card to send to a graduate in the family? This works. Want to send out invitations for your graduation party blowout? This class of 2022 card still works (though you would need to hand write the details of the party inside). Need thank you cards for all the friends and family who gave you graduation gifts? Again, this card still works. You get the idea.
There is no envelope template included with this class of 2022 graduation card, but it will fit in an A2 envelope. You can use this free printable A2 envelope template if you'd like.