This spirograph Christmas border stationery is designed for those of you who still write letters (who are you? Can we be friends?). Truthfully I have never been much of one for greeting cards, but I appreciate other people enjoy them. Letters, however, are always impressive to me. As corny as they can be, Christmas letters are memorable. Indeed, I still have memories from childhood opening and reading these yearly roundups from the families of my friends. I have zero memories of greeting cards.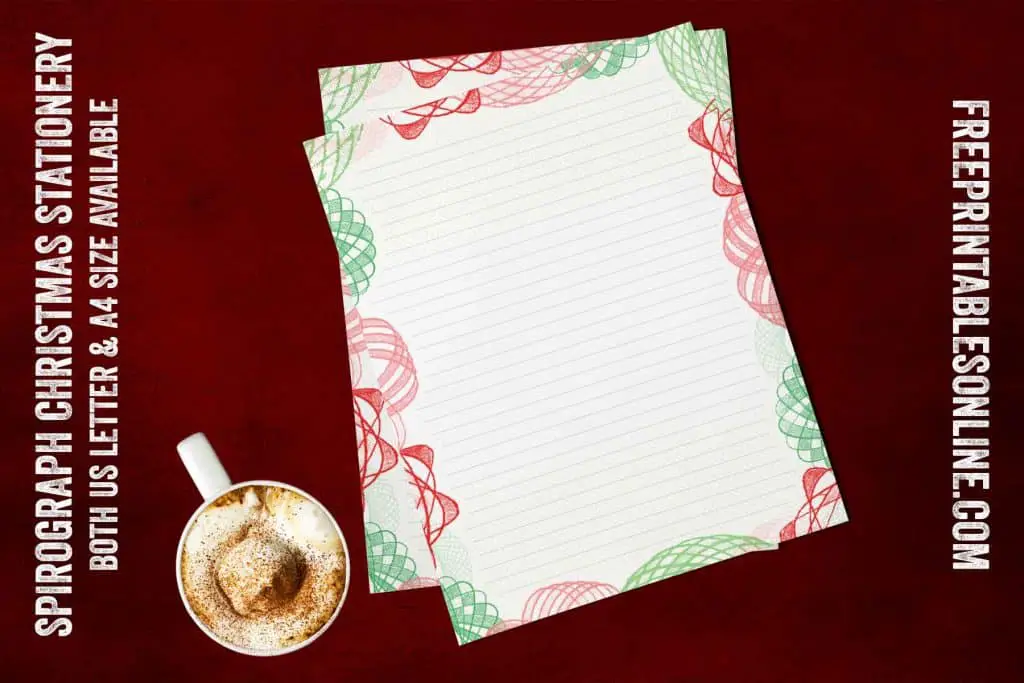 There is just something special about writing and receiving letters. To me, the something(s) are time and thought. It takes time and thought to craft a handwritten letter, whereas a card requires only a salutation and a signature.
Anyway, back to this spirograph Christmas border stationery! The design features a seasonally colored (shades of red and green) border of spirograph (remember those?) prints. The stationery is lined, so there is a lot of space for you to neatly pen your letter(s).
These free printable Christmas border papers are available in both US Letter and A4 sizes below. To use, select which size you prefer and click the download button. Open the PDF file and then print and get writing.