This set of two "have yourself a merry little Christmas" greeting cards feature a contemporary and sophisticated typographic look. Flourishes abound with the lettering used on this elegant seasonal salutation.
Each card contains the same message in white text, but the backgrounds differ between the two. One card features a gradated green background while the other card is backed with a red gradient. There is an ever so slight drop shadow applied to the text to ensure it stands out in contrast to the colored backdrop.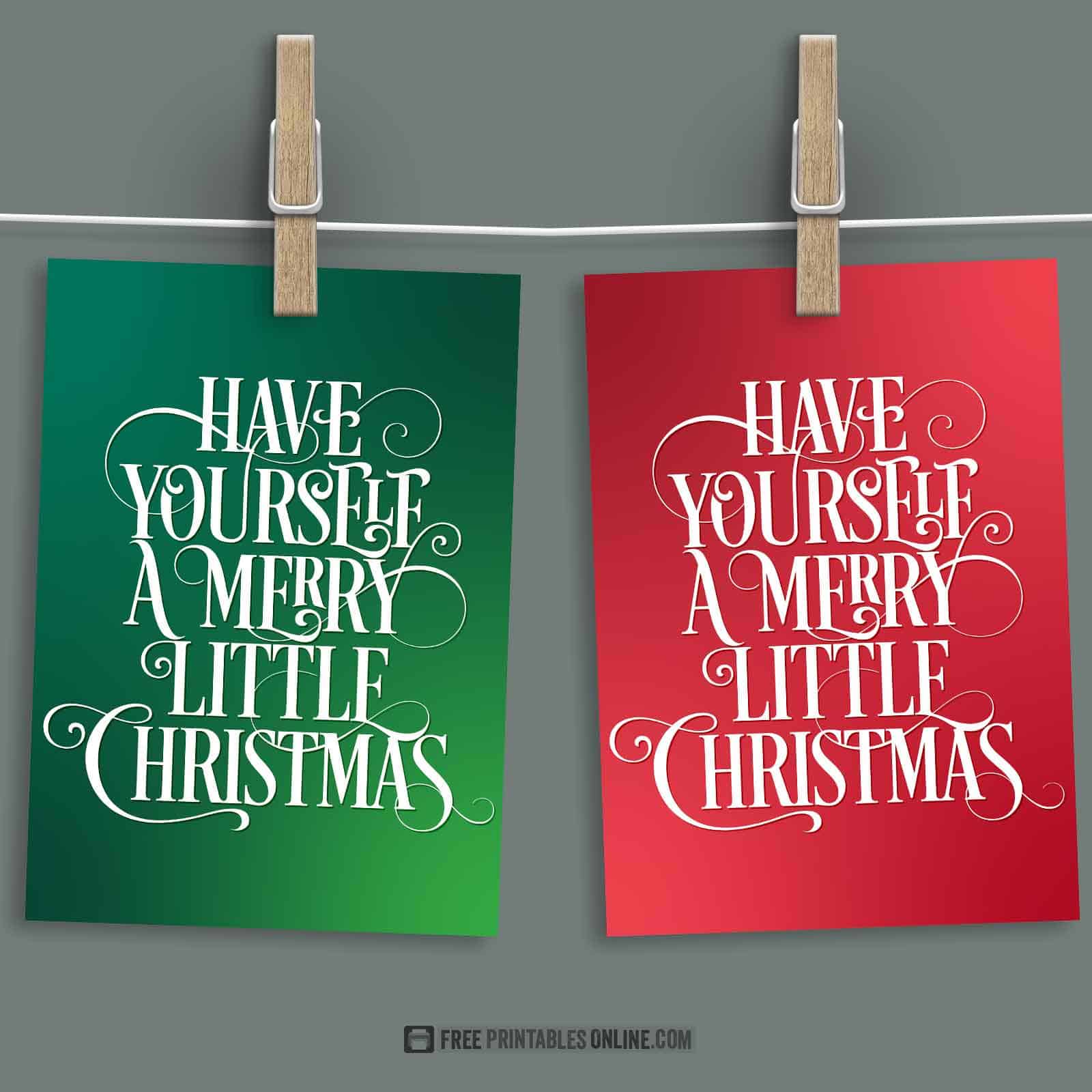 These merry little Christmas greeting cards come in pdf format along with a matching envelope template. If you only want to print one of the seasonal greeting card set, you can select the corresponding individual page of the pdf file to print (e.g. page 1 for red).
And so, Have yourself a merry little Christmas, let your heart be light, and enjoy my free printable Christmas goodies 💚