Can you believe we're already into December? Christmas will soon be upon us, which means it's time to start organizing the parties and secret Santa gift exchanges. Whether you participate in gift swaps with family, friends, and/or at work with colleagues, this free printable secret Santa sign up sheet is here to help you collect participants' names and details quickly and easily.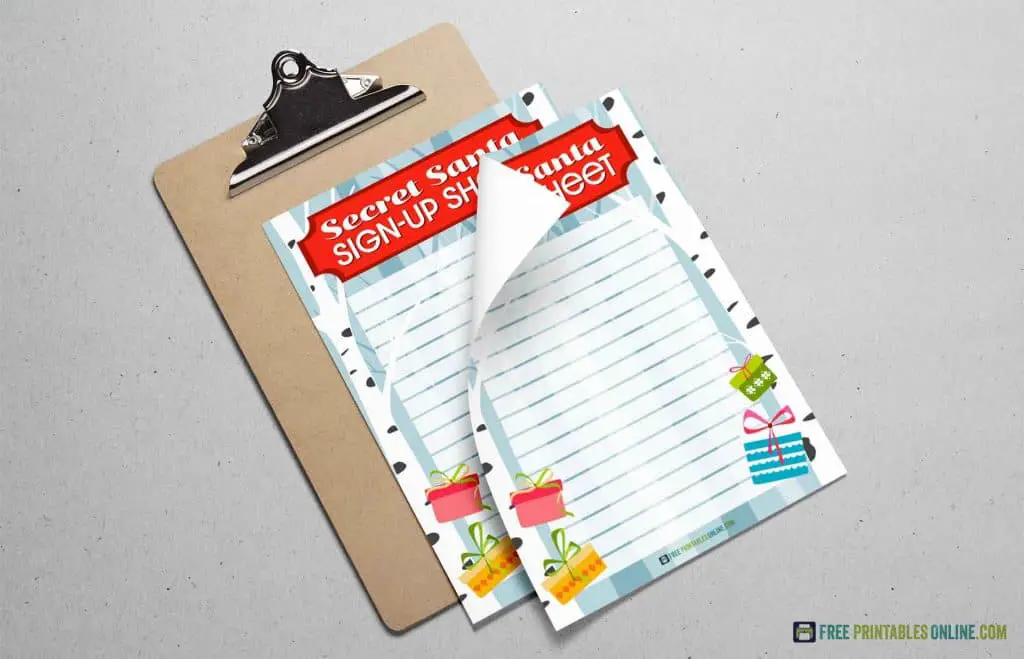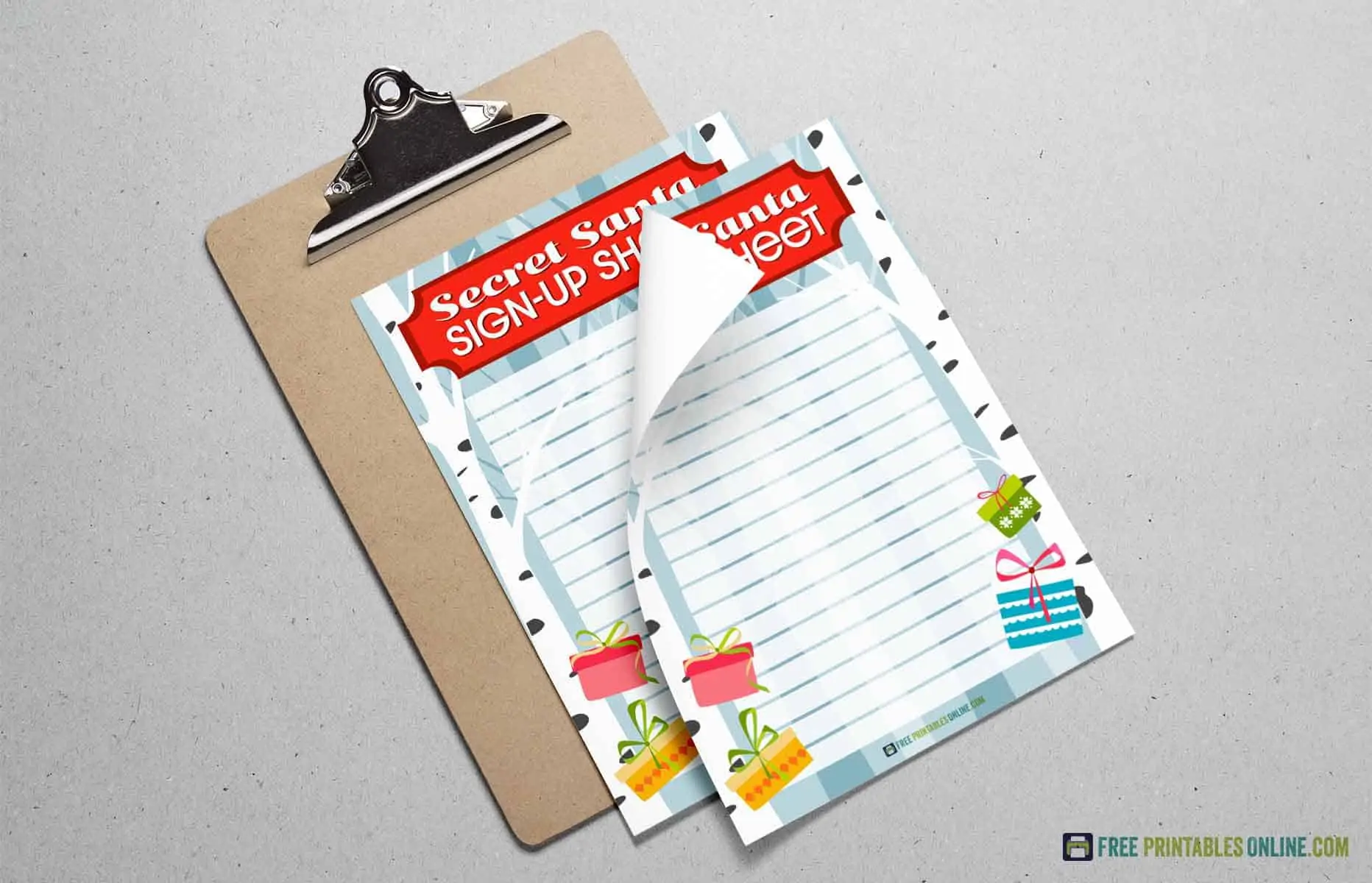 The design and color scheme is seasonally bright and cheerful. The background contains illustrations of white trees against a slate blue backdrop. Banner text that states "Secret Santa Sign Up Sheet" sits inside of a framed red box along the top of the page. The bulk of space is taken up by white blocks for participants to write their name and details for signing up. There are four illustrations of wrapped gifts along the lower portion of the outside vertical edges of the page.
Each sheet has space for 16 different names, but if your secret Santa project is larger you can always print multiple sheets. The spaces are fairly generous in size to account for adding additional information like email address or other contact details, or to specify your department if your organization is large.
One nice thing about a secret Santa sign up form is it allows people to opt in rather than ask to be remove. This may help to take the pressure off people who wish to not participate for whatever reason.
You can download the printable by clicking the download button below. To use, open the pdf file and print. That's it! Happy holidays!