This set of matching address and return address labels is ideal for anyone who wishes to print their own to and from Christmas card address labels.
These matching Christmas card mailing labels feature a poinsettia theme. The color scheme is mainly red and blue. The background of the return address label is a lighter gray-blue, while the larger address label features a navy background. Poinsettias frame the white space for the address to be written or typed.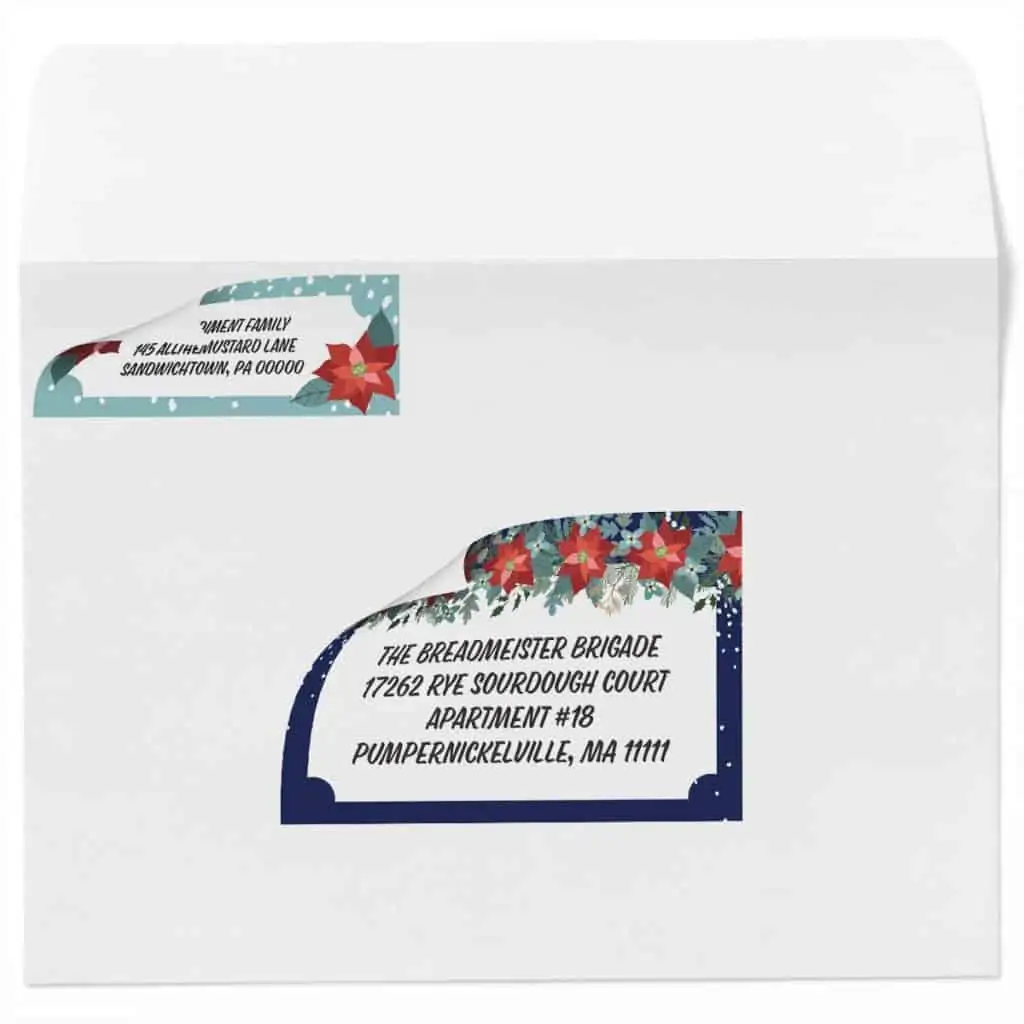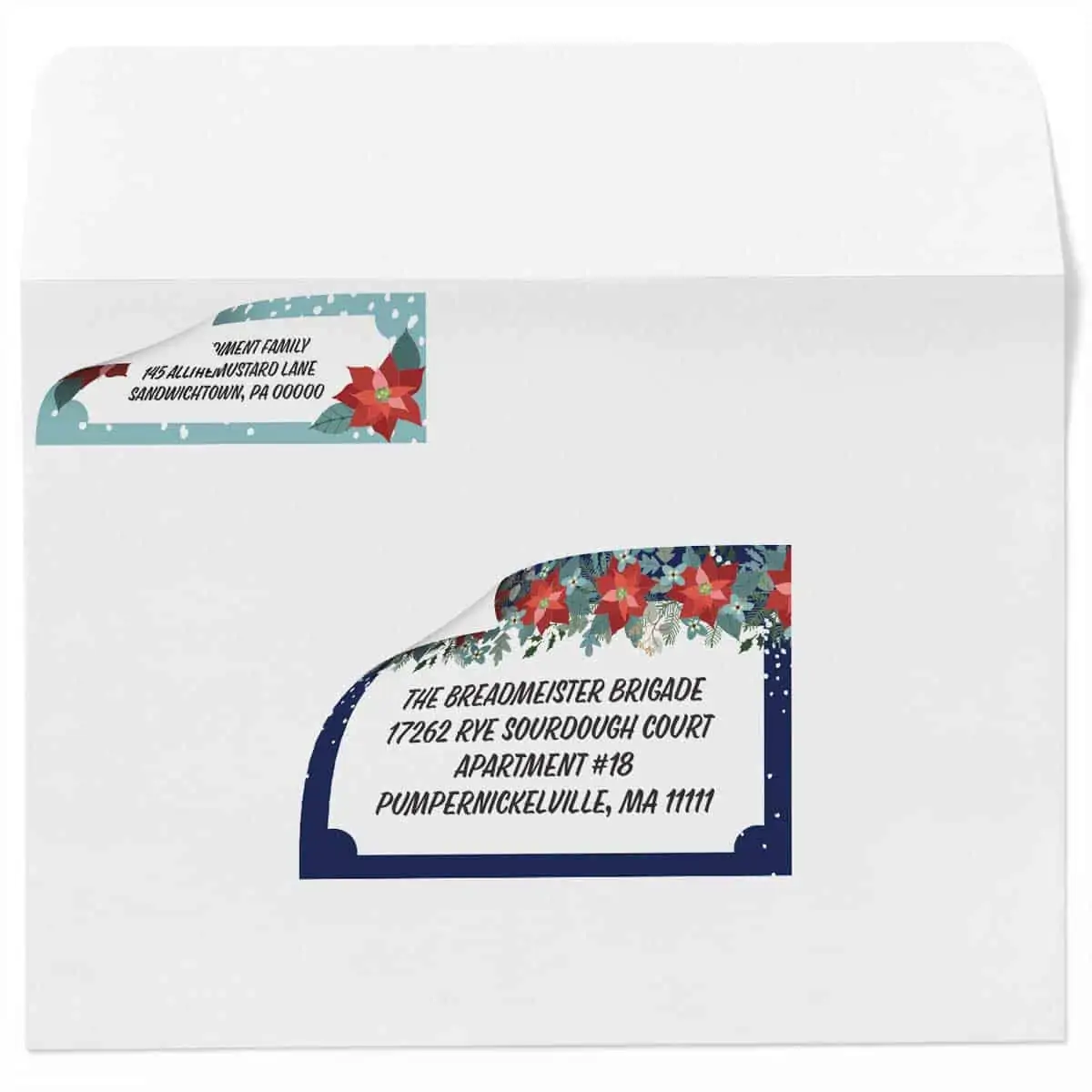 The best way to print address labels for christmas cards, or these address labels anyway, is to use a full sheet of printable sticker paper. That is, do not try to use a sheet with pre-cut labels as these are not sized for any particular template. To use, print the labels on sticker paper and then cut them out by hand.
The nice thing about this set is there are matching return address labels to go with the larger labels for the receiver's address. You will notice the return address labels can be typed into and the text will populate identically across all 30 labels on the page. It is not possible to type onto the larger labels, mostly for the reason that lots of form fields increase file size significantly. Anyway there is plenty of space for you to hand write addresses.
The larger Christmas address label comes 10 to a sheet. If you want to print the same number of address and return address labels, just print 3 copies of page 1 and only a single copy of the second page.