This printable holiday box template is perfect for wrapping up small Christmas gifts and trinkets. In order for the template to fit on a single sheet of paper, the box is quite small. Printed on standard 8.5 x 11 inch US Letter paper, the box should be about 2.2 inches square. There might be some change in the size if printed on other sizes but the template should still work.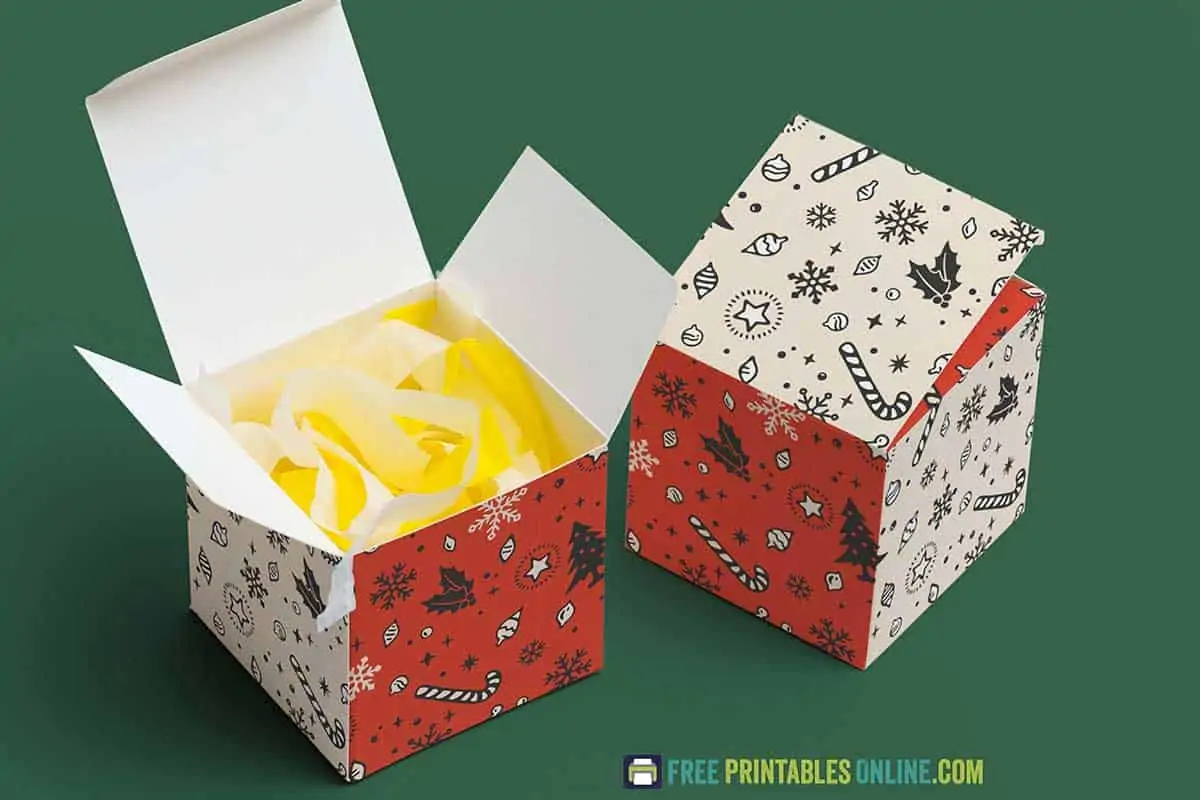 Designed with the holidays in mind, this free square box template features a seasonal pattern of candy canes, holly, snowflakes, stars, and various ornaments. The design style of the pattern is retro, with images based on vintage ad art illustrations from around the 1950s. The background color of the box panels alternates red and cream.
To use this printable holiday box template, download the pdf below and cut the box out along the lines. Fold the paper along the lines where the panels meet. The white flaps are intended for gluing (this becomes more obvious once you have the paper cut out and folder in front of you.
Heavier cardstock is recommended over the usual paper in your printer tray.