These rather elaborate North Pole gift tags add an extra touch of seasonal flair to your wrapped gifts. These gift tags are especially fun for children who have had gifts delivered by Santa Claus. The design is a blend of old woodtype catchwords and retro stylized fonts in a seasonal red and green color scheme.
The text "special delivery service of the North Pole" spans the top portion of the gift tags, which are wholly bordered with diagonal red and green stripes. Below this headline text is space for you to hand write who the present is for and who it is from.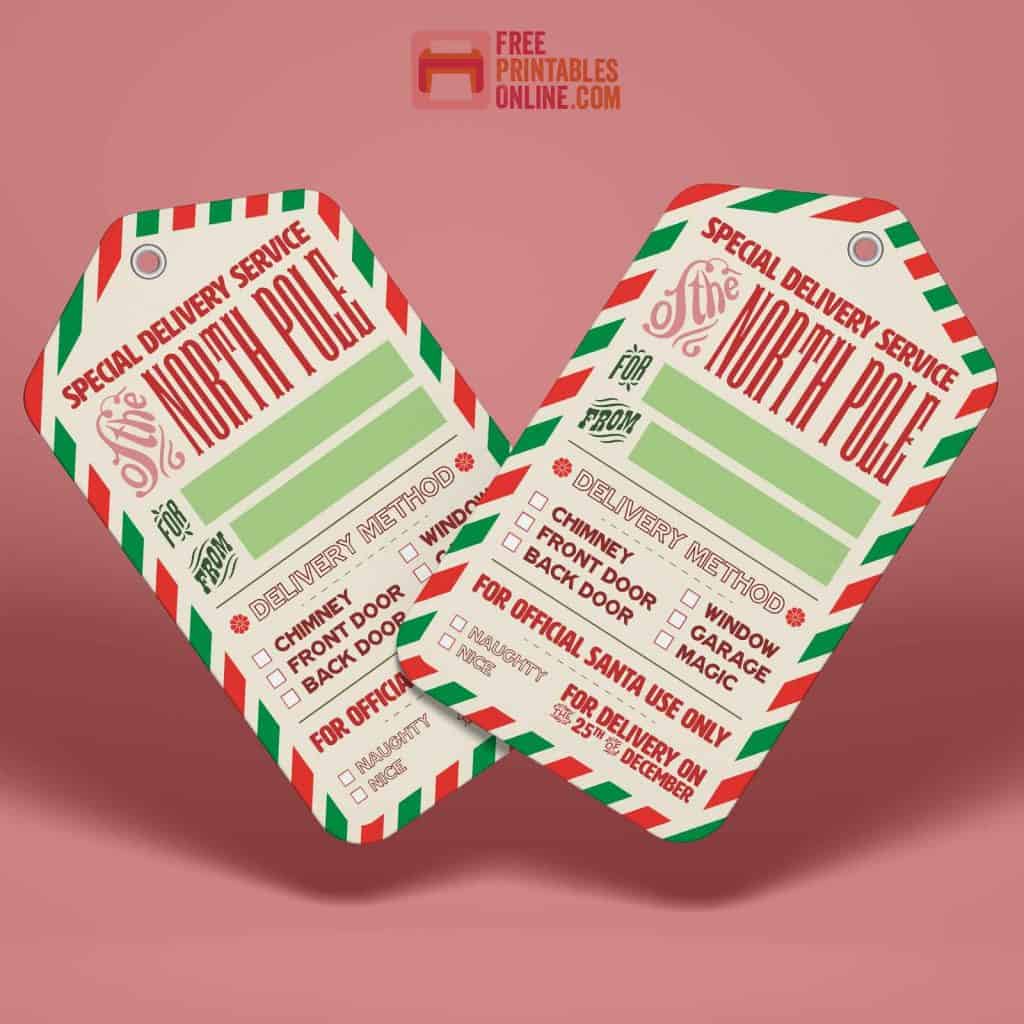 Then there are 6 tick boxes indicating the method of delivery: chimney, front door, back door, garage, and magic.
Finally, text along the bottom states this area is for official Santa use only. This area includes tick boxes for naughty and nice as well as another note indicating the gift is for delivery on the 25th of December (Christmas Day).
There are 8 special delivery gift tags per each printable sheet of paper, which you can download below.