It's late stage capitalism and we have some things to say! Help to get your demands heard by your local representatives and organizations with the aid of this free printable petition template.
Petitions can be a useful vehicle to deliver demands and sentiments to those in charge. This is true whether it's school parents calling upon the PTA for changes or citizens appealing to their delegates, rooting for fairness, to apply change on a public policy level.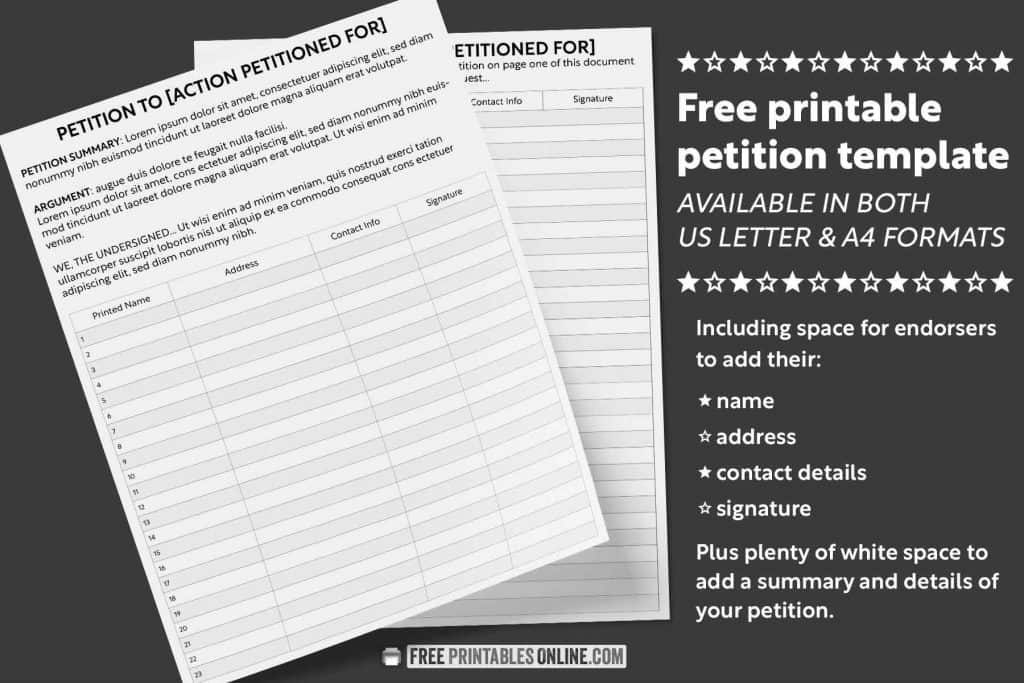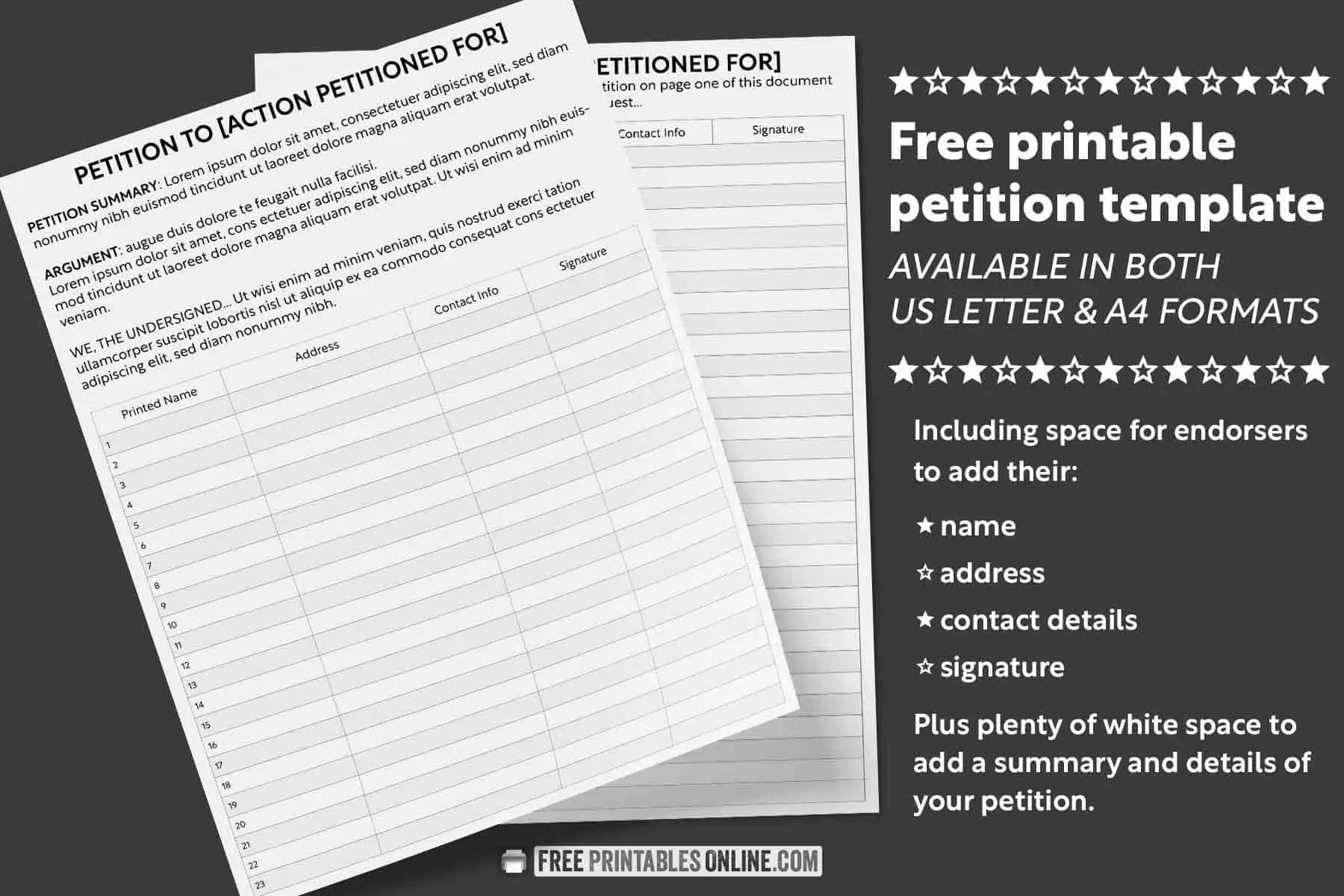 This free petition template is designed in black and white to be a little bit friendlier on the ink cartridges in your printer. There are two main areas for text and both can be customized with your own words. The first of these two spaces is the title, which contains larger text designed to summarize the action you are petitioning for. The second text area contains significantly more space and is where you can type out the intention, summary, background, and arguments involved with what you are asking for in your petition.
The printable petition template contains two pages. The first page features more text at the top, because it's important for people signing the petition to be able to read what the petition is about. Following this opening statement there are 23 spaces for each endorser to add their printed name, address, contact info, and signature.
The second page contains more table space for endorsers to sign (33 spaces in total), with a small amount of room at the top of the page to summarize the petition in brief terms. The reason it is important to have text at the top of the second page is so it is clear to the person(s) you give the petition to that all endorsers understand the intent of the petition. Otherwise you could append any list of names to the first page. I suggest text on the second page header area should include something along the lines of "we the undersigned have read the terms of the petition on page one of this documents and are requesting [brief summary of action requested]. The petition is designed so you can print one of the first page and as many of the second page as you think you'll need.
Depending on where in the world you are located, you have the option of choosing the free printable petition template in either A4 or US Letter format. Both are available below.
Happy petitioning!