A drama free Christmas is what many people wish for above all else when it comes to holiday celebrations. Between the stress of people and the stress of more people, and that's not even including family yet, the holidays can be a trying time of year. Hopefully this free Christmas card design will at least bring a smile to someone's face.
The design featues an illustration of a red car with a Christmas tree on its roof. Playful and enlarged text above states "we wish you a merry Christmas," with some cheeky added text in between. After "we wish you a" there's a small, light (but still readable) added line stating "drama free." Similarly, the text "with reasonable company" follows "merry Christmas." Put together the Christmas card slogan is "we wish you a drama free merry Christmas with reasonable company."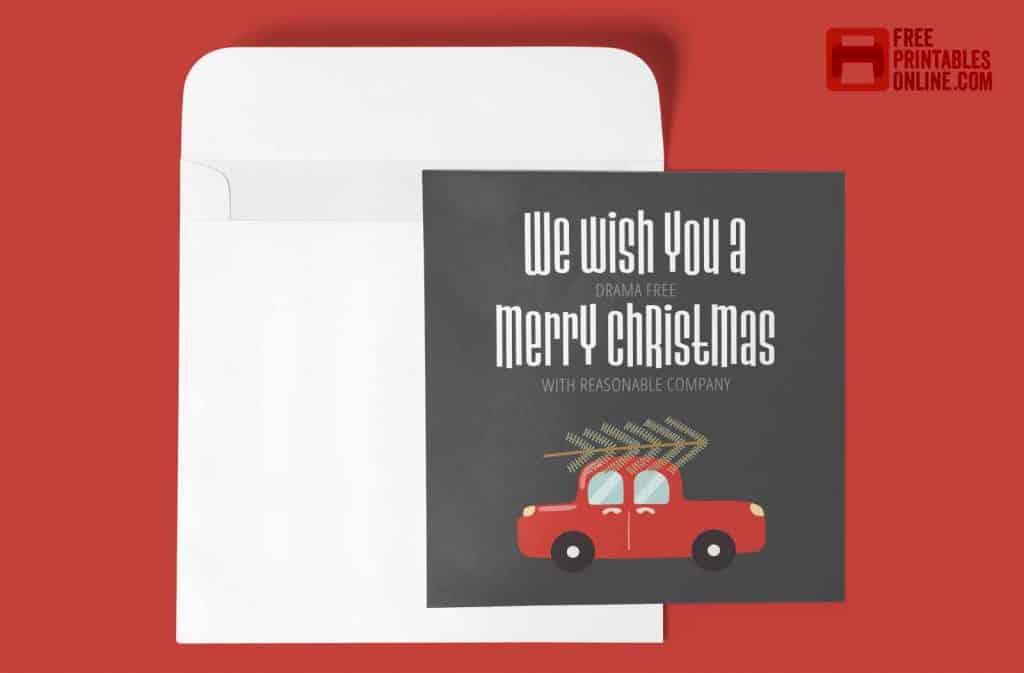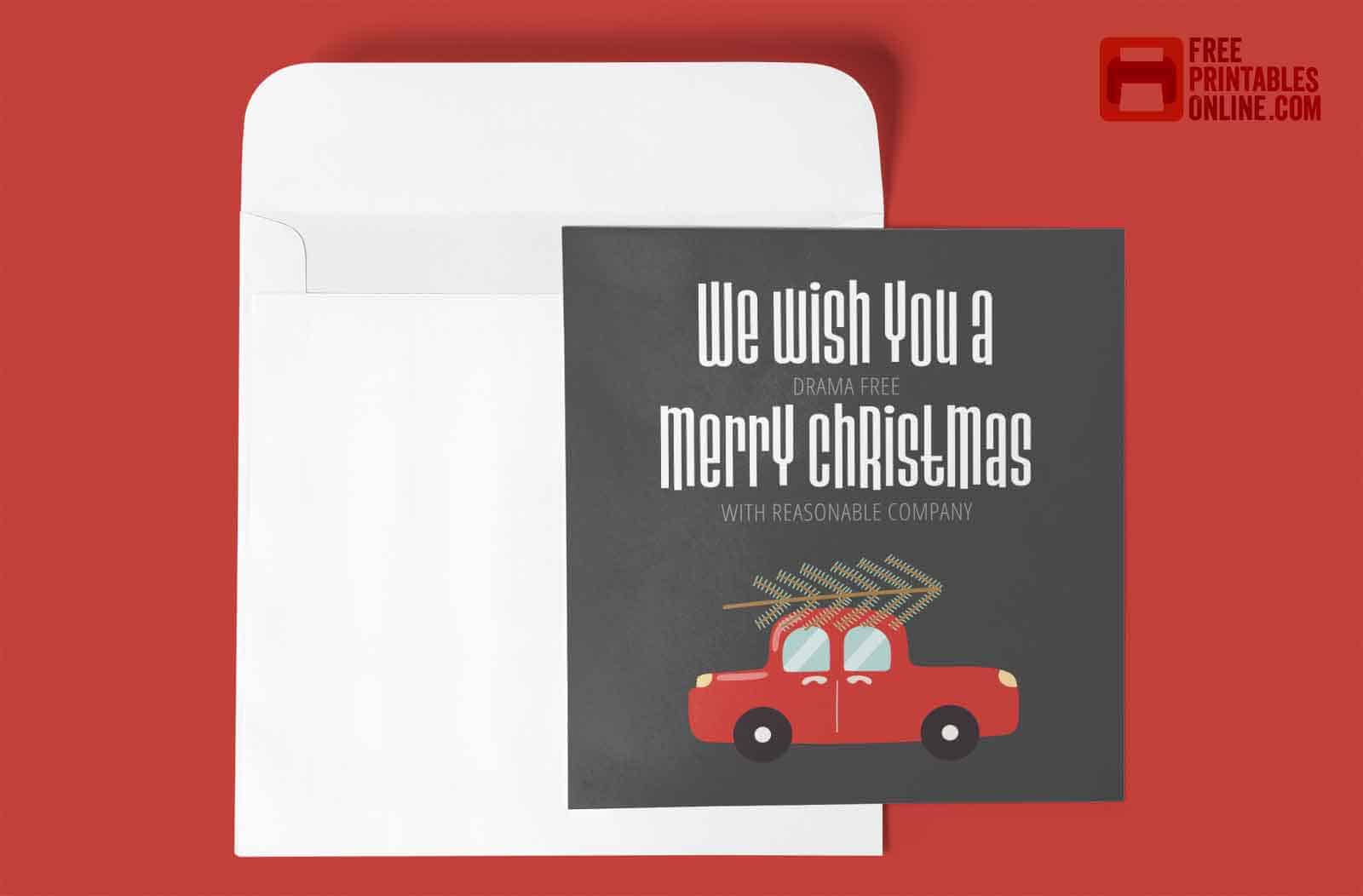 You can download this free printable Christmas card below. There is also a square envelope template you can pair with the card should you wish.