Here is a free December 2021 calendar following the design of the previous 2021 monthly calendars I've uploaded. The design is a blend of modern script and watercolor, all with an modern Christmas colour scheme in a magenta and baby blues color scheme to suit autumnal tones. The word "December," in the upper left corner, contains a contemporary slanted letter look. A series of angled stripes block the name of the month in.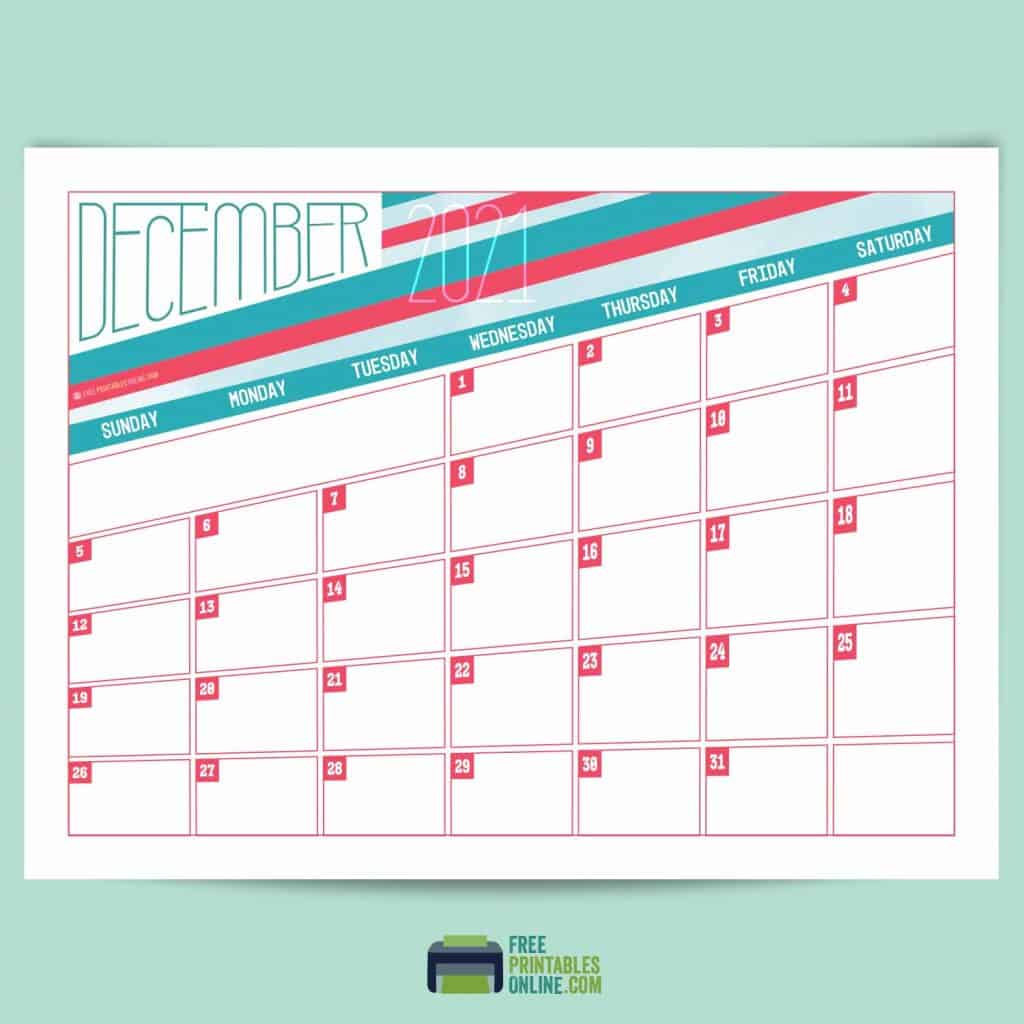 A perspective shifted block contains the calendar dates. There's quite a bit of empty white space where end dates of the month leave empty blocks, so you can use these areas for any personal notes relevant to December 2021.
If you are looking for an annual calendar, look no further than this free printable 2021 yearly calendar.
Please note the calendar is not meant to fill an entire printed sheet. The measurements are marginally smally, so you may either want to cut it out or cut trim the paper for an even edge.