I made these recipe cards with a retro theme, which I've titled Henri, a bajillion years ago. Only I forgot I'd made them and they've been sitting unshared in a folder on my hard disk since. Oops. Well, it's not too late to share them now.
I've mentioned before that recipe cards are what launched this site back in whatever year that was, and they're still one of my favorite printables to design. I'm an avid home cook myself and so I'm naturally drawn to papercraft that are food and kitchen centric. For the retro Henri 4×6 recipe cards I was going for a yesteryear look, with both vintage design and color.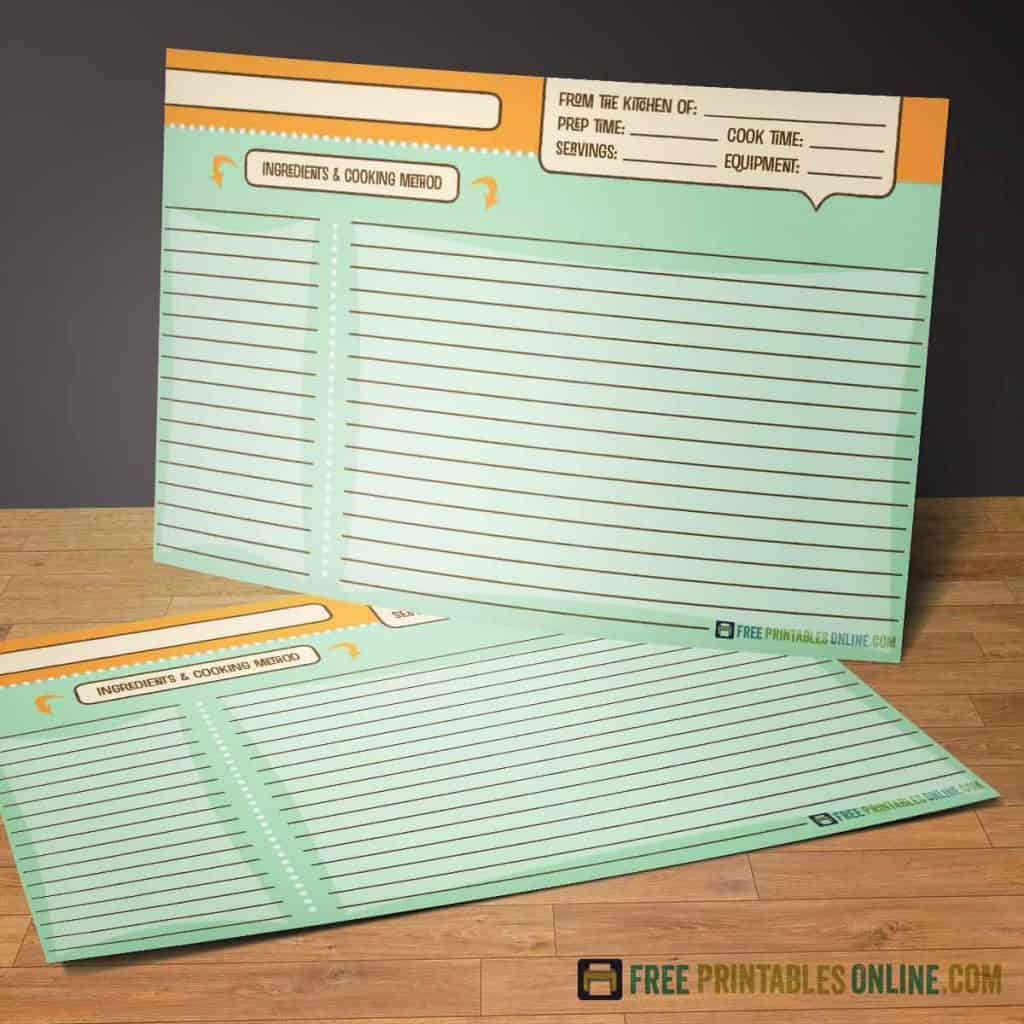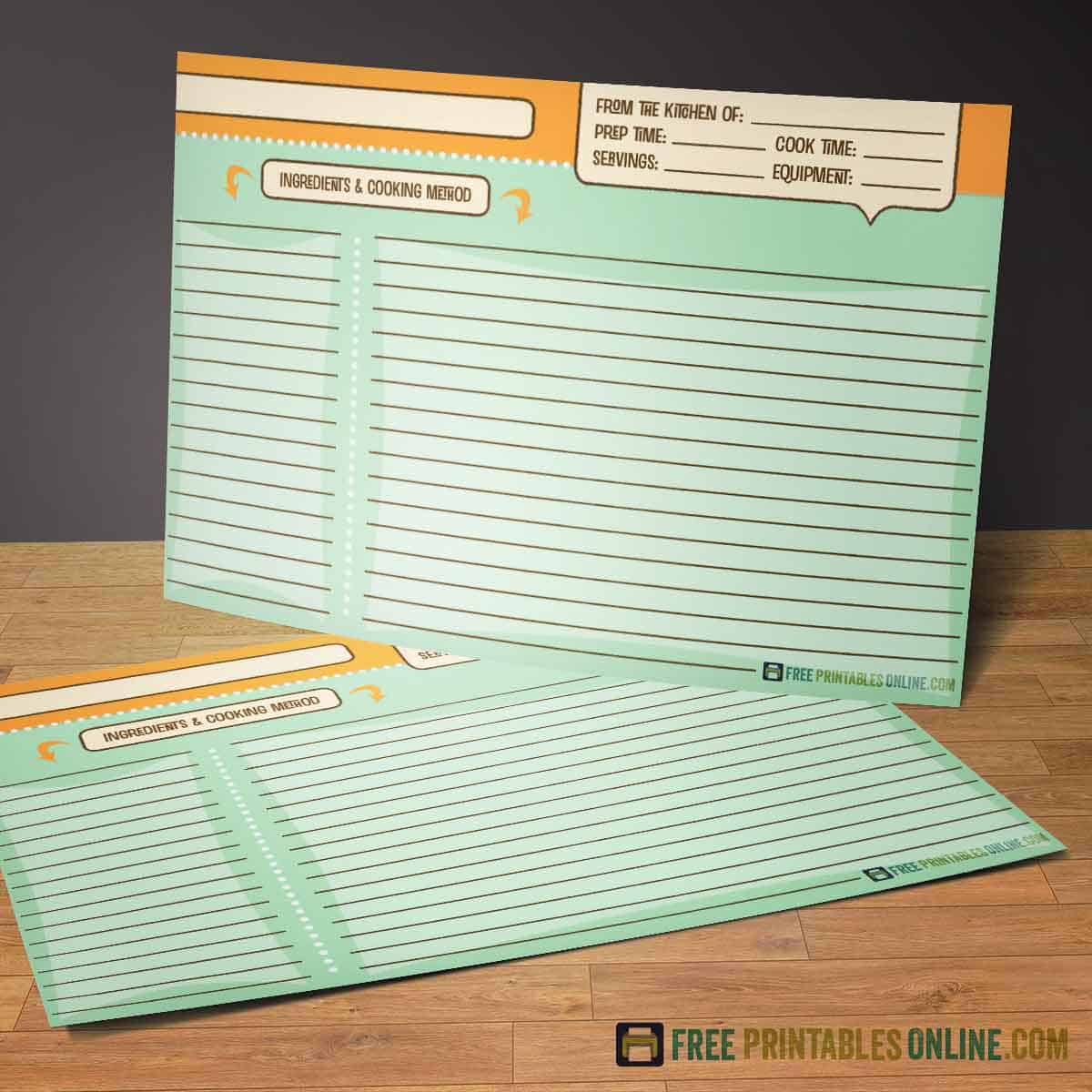 The top stripe of orange is where all the informational stuff goes, like the title. There's also space for the following bits:
from the kitchen of…
prep time
cook time
servings
equipment (e.g. blender, deep fryer)
The rest of the card is somewhere between mint green and eggshell blue, with loads of lines for jotting down your ingredients and the cooking method. Various retro flairs are dotted around the cards to add to that retro vibe.
This kitchen organization freebie is lined with fairly tight spacing so you can write a lot of information down. These cards are designed to be written on by hand.