I designed this weekly medication tracker to help people manage their medicines, doseages, and when they should be taken. This meds chart, however, may or may not help you to organize your pill popping. Take me, for instance. No amount of organisational material will tame my inability to be organized and together. You, however, might be the kind of person who benefits from and actually uses tools to help maintain a sense of structure in your daily life. I envy you. I wish I could print charts and use them as intended, instead of as surface clutterers.
The background is comprised of a pattern of various sizes, shapes, and colors of pills and tablets. There's pink, blue, red, orange, yellow, blue, and green. There are three spaces for you to write in the time, medication name, and the doseage. Next to this are tick boxes that represent the days of the week. To use the chart, fill in what time you take your meds, the name of the pill, and how many milligrams. Then tick the days of the week you need to take the associated medications.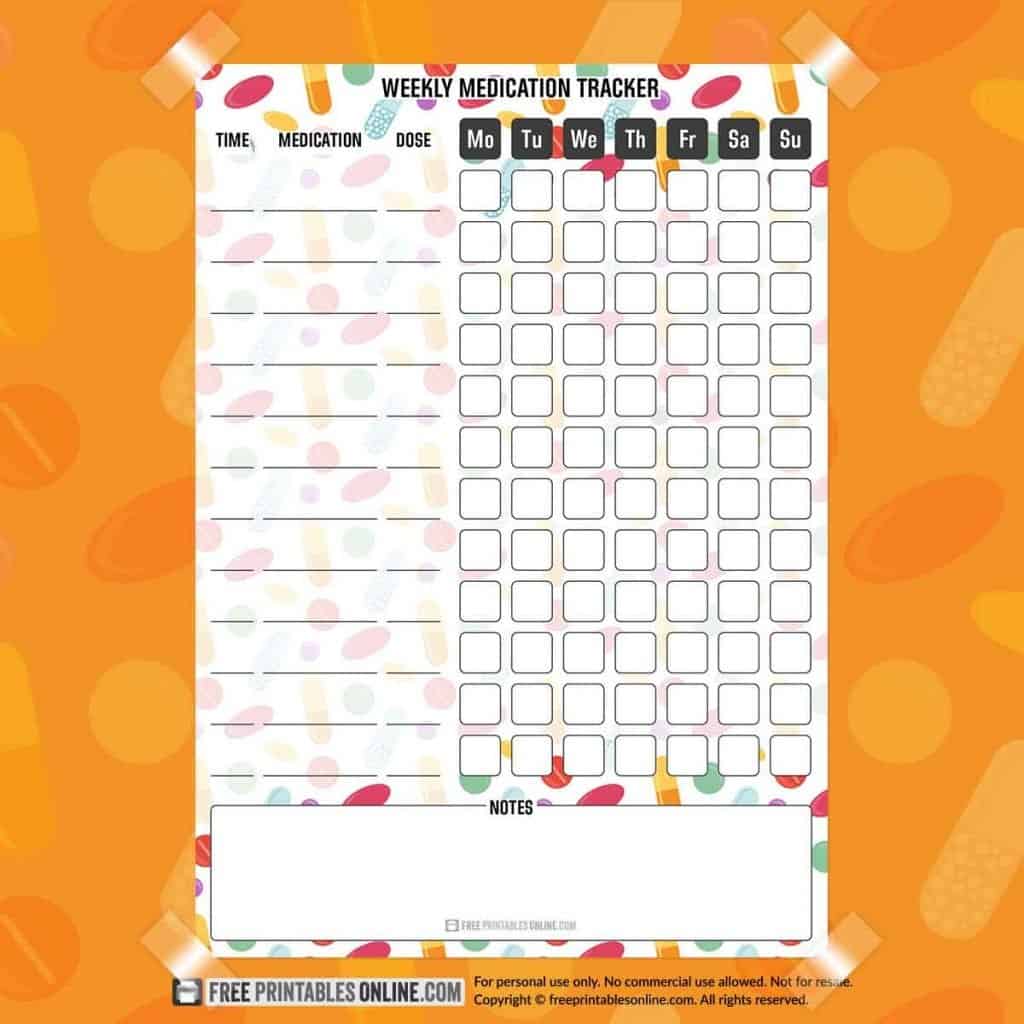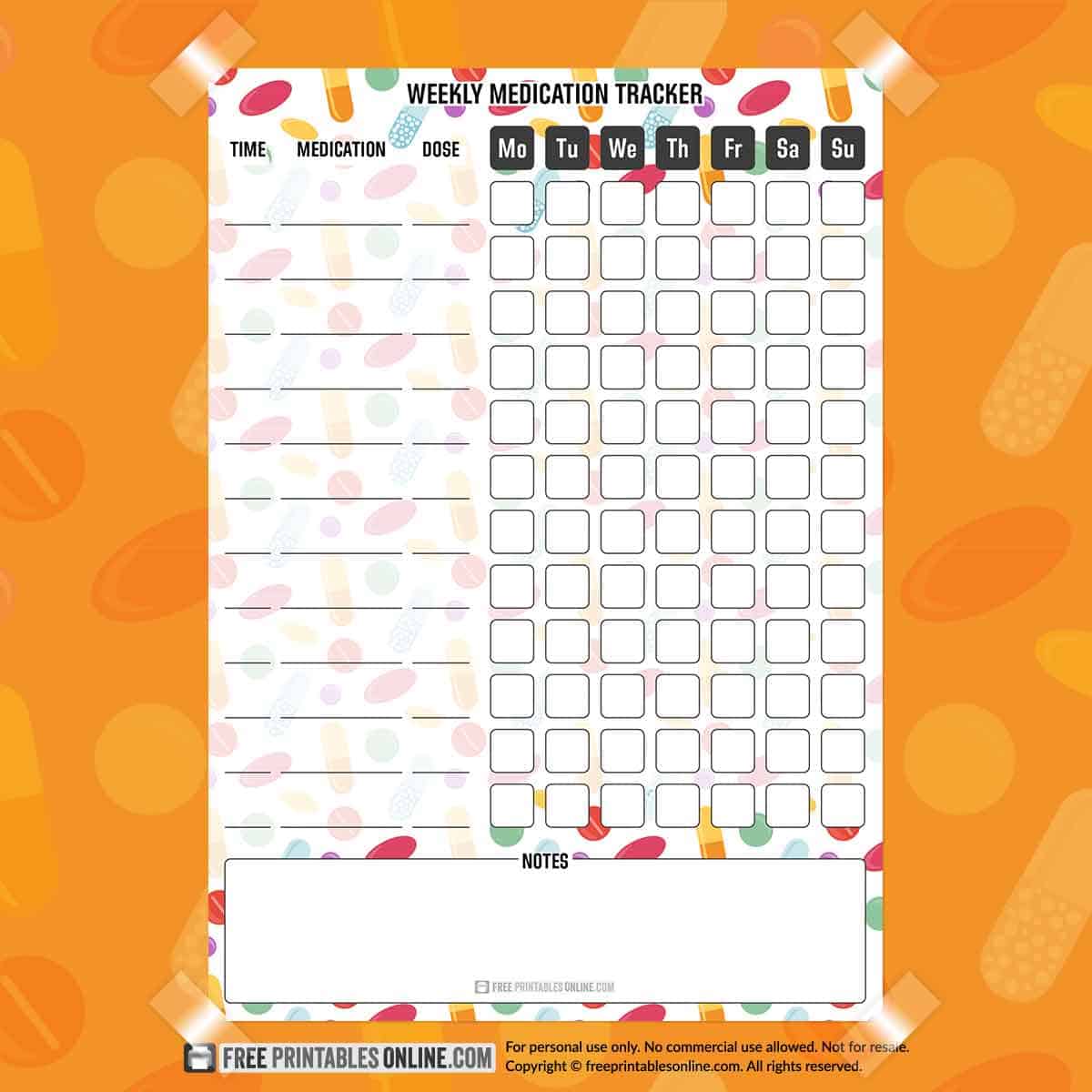 As with many of my other freebies, the weekly medication tracker is available in two formats/sizes. If you are in North America, you can use the US Letter size. For the rest of the world, there is the international standardized A4 version. You can download both below.
You might be interested in these other recent free printables.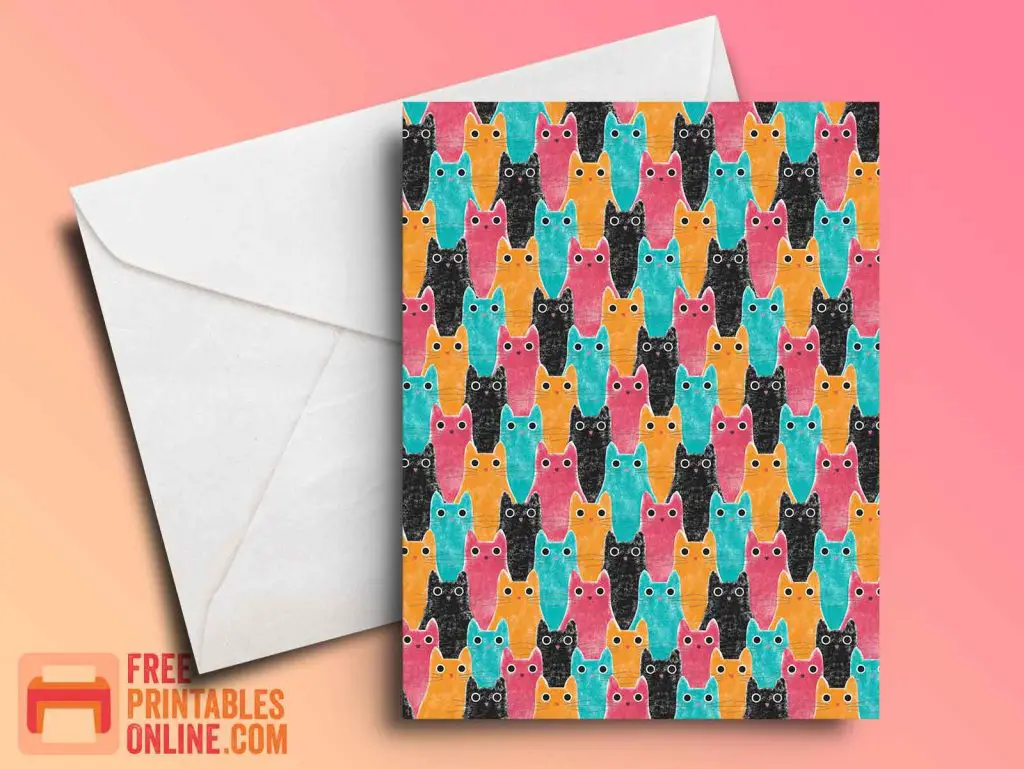 This patterned set of printable cat birthday cards includes a "have a purrfect birthday" card…
The A Christmas Past recipe cards (4×6) set features a stylish retro styled design with…
This Christmas would you rather game can be a fun activity to engage a room…