This stovetop recipe pages set is based on the front view of a kitchen hob. An illustration of a range hood and stovetop with two burners comprises the background of the recipe pages. Flames lick the bases of a stockpot and kettle that sit on the burners. The illustration is bright and colorful, with a crayon coloring effect on the filled in bits (technical term).
White blocks overlay the kitchen image, indicating the spaces where you can input all your recipe information. There are 7 of these blocks in total, with space for the recipe title, servings, prep time, cook time, notes, ingredients, and instructions on how to make your recipe.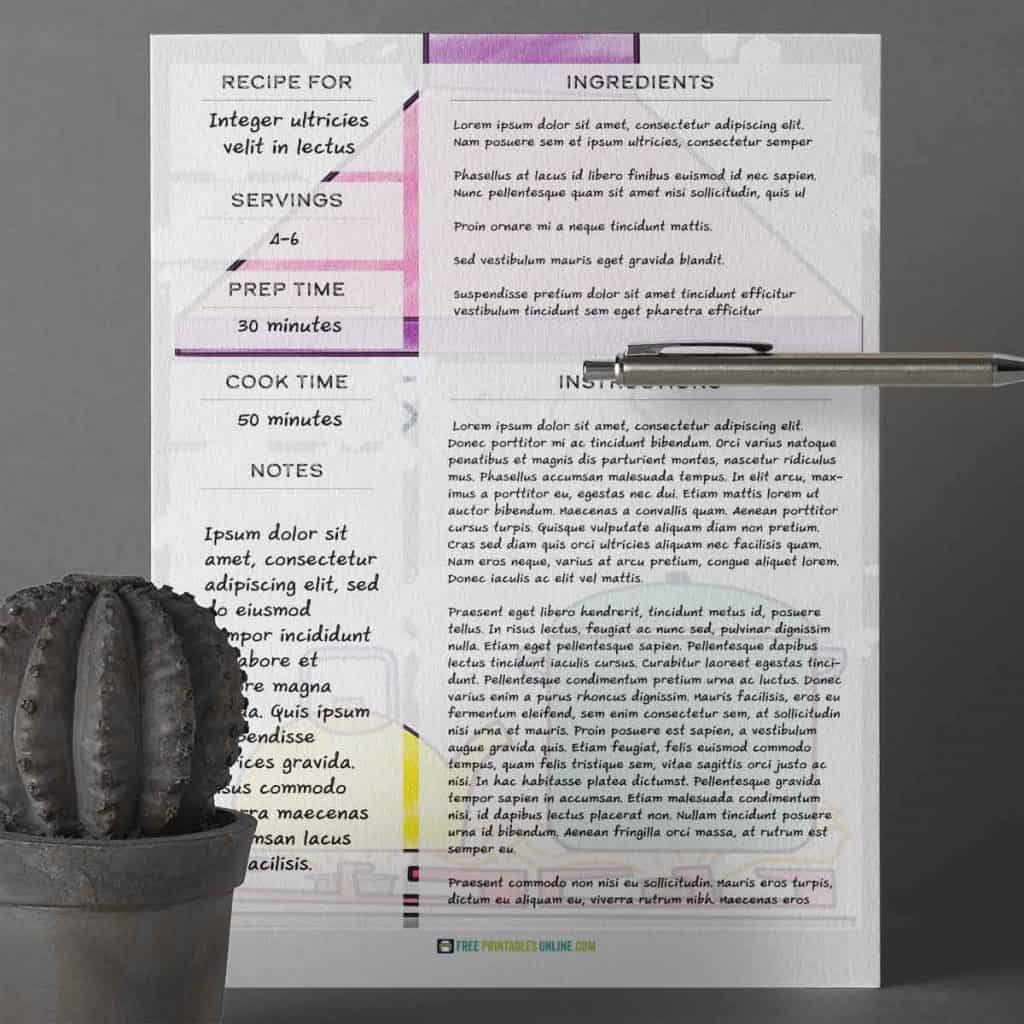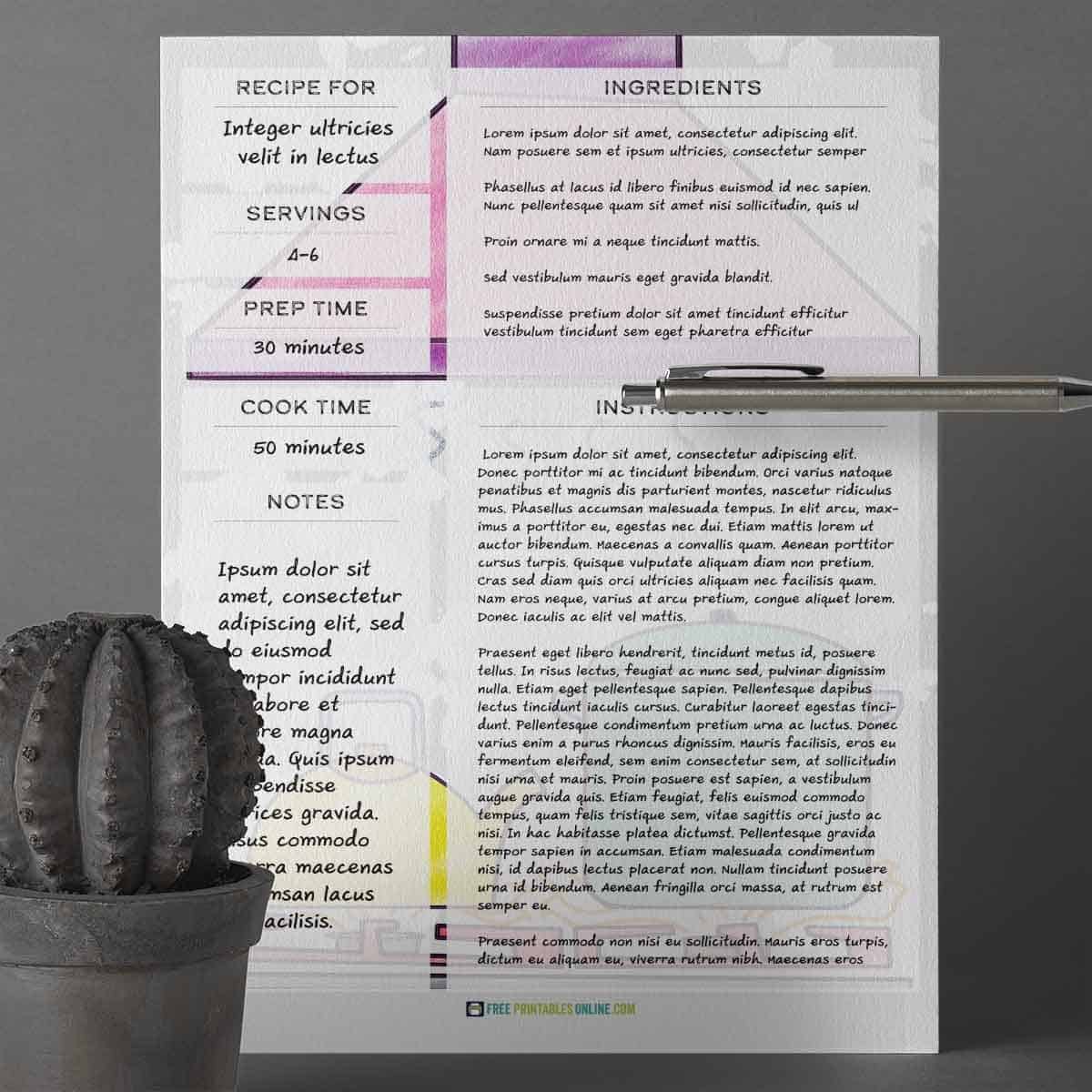 These free printable recipe pages are designed for you to write the recipe information in the spaces by hand and there is plenty of space to do so. In future, if there is demand, I might make these available as pdf files that can be typed directly onto. as This freebie is available in both US Letter and A4 formats, so you are covered no matter where in the world you reside.
Download whichever format suits you below. To use, just print and fill in.