Here is a two in one set of printable baby shower banners to help you save money on baby shower decorations. Each page in this printable set includes an illustration of a baby onesie with a polka dot print. There are 16 sheets total, each with a oneside fronted with a letter. In full, the banner states "come on baby shower," but is designed to be divided into two separate banners.
The first banner reads "come on baby," while the second announces "baby shower." The colors alternate between salmon pink, blue, and green so the letters are sure to stand out on your wall.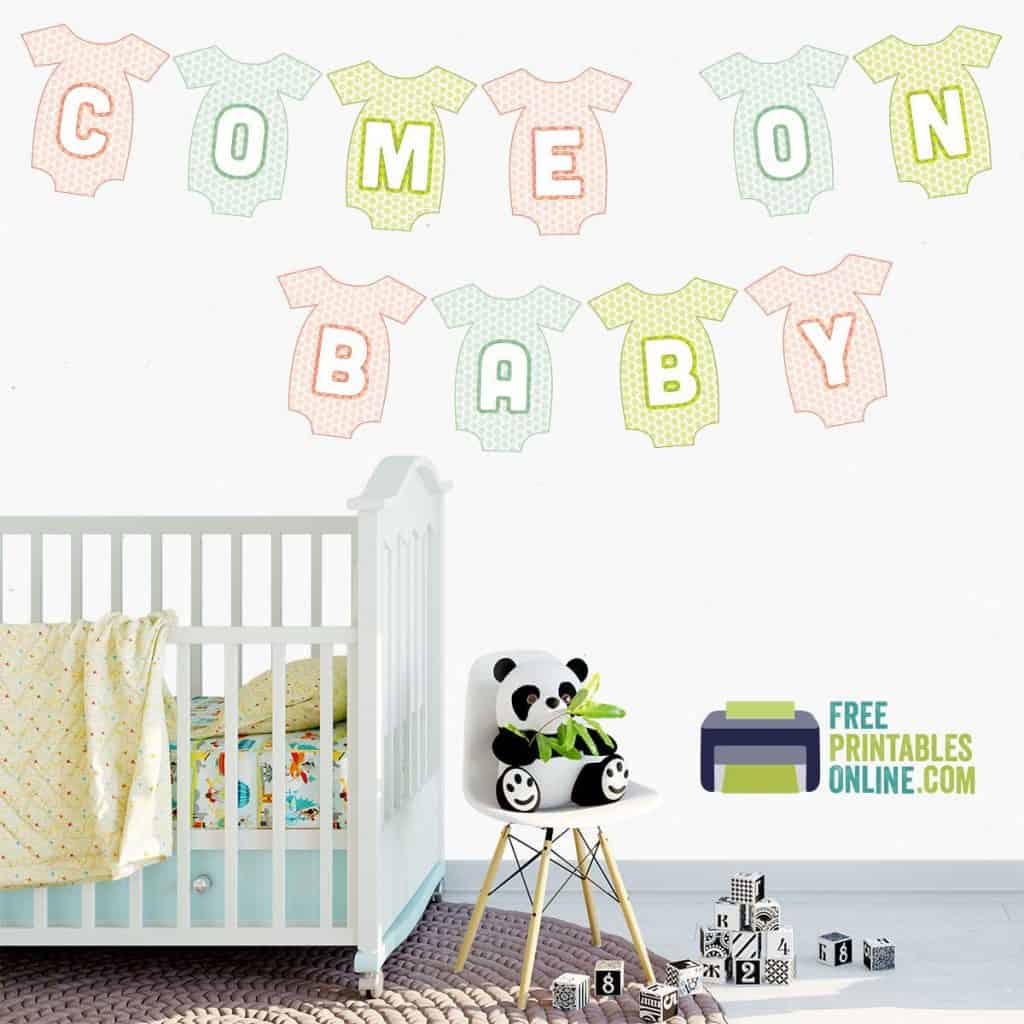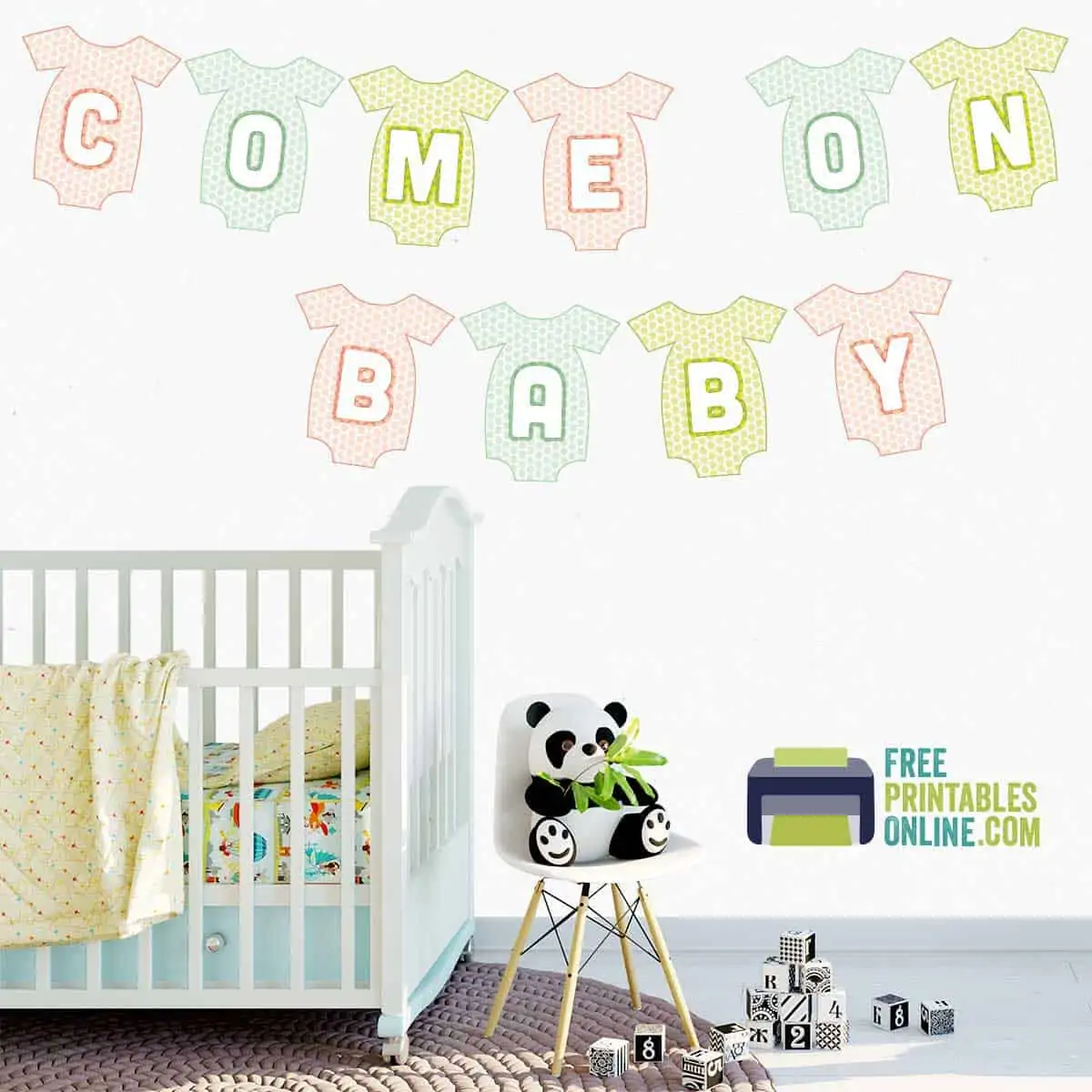 To use these printable baby shower pennants just print out the pages you want (pages 1-10 for "come on baby" and pages 5-16 for "baby shower"). You can either cut the lettered onesies out to hang them on your wall or you can tack up the full pages as is. Totally up to you, depending on how much time and energy you have/can muster. Alternatively you can make a sign out of sharpies or hang no sign at all.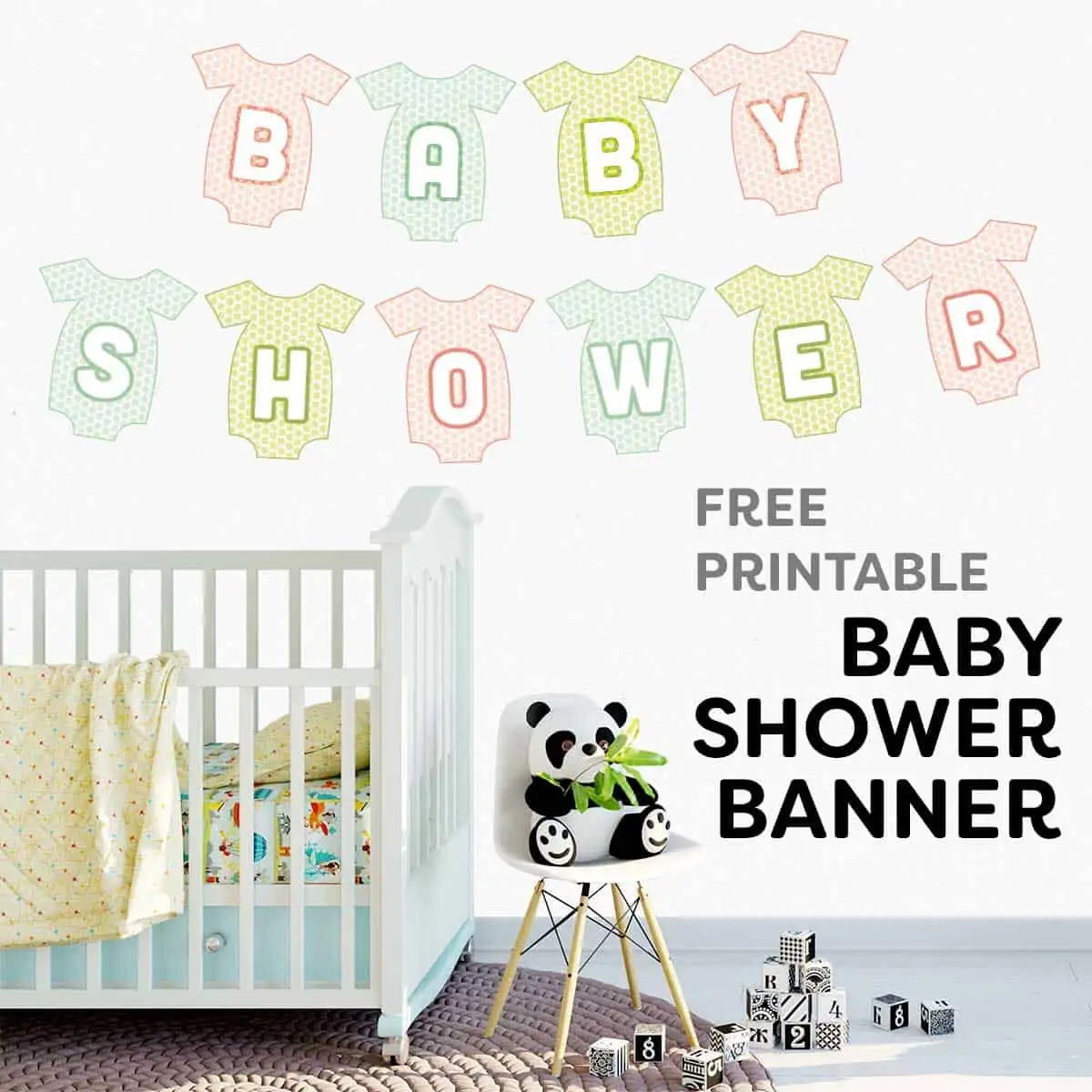 Download the free printable baby shower set or banners below. If you need some invitations for your baby shower, or for the shower you're planning for a friend or family member, here's a cute elephant baby shower invitation and a watercolor elephant baby shower invite. For stuff to do at a shower, check out my baby shower diaper raffle tickets.