Here is a free printable school timetable template to hopefully help with organizing the school weeks. This can be used by parents and students alike, and is useful for letting other people in your family see when and where you'll be.
The last year may have thrown a spanner in the education works, so this timetable is designed with a lot of space to suit homeschooling and traditional classroom schedules alike. I decided to add a lot of extra hours to the schedule since any parent with active kids understands the day doesn't begin and end with the bell.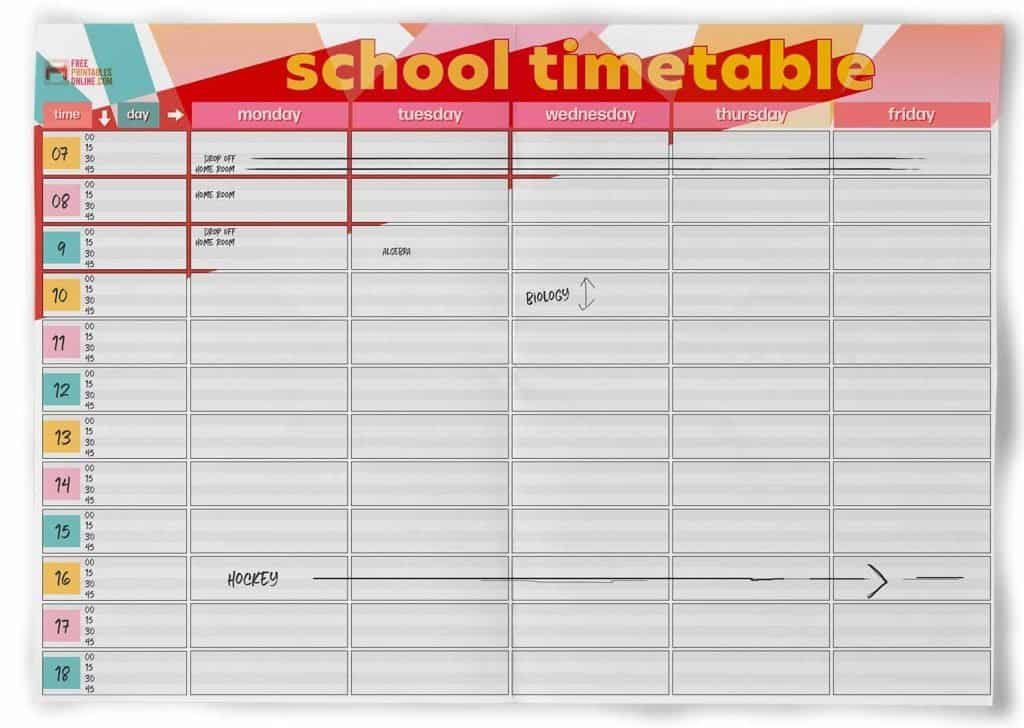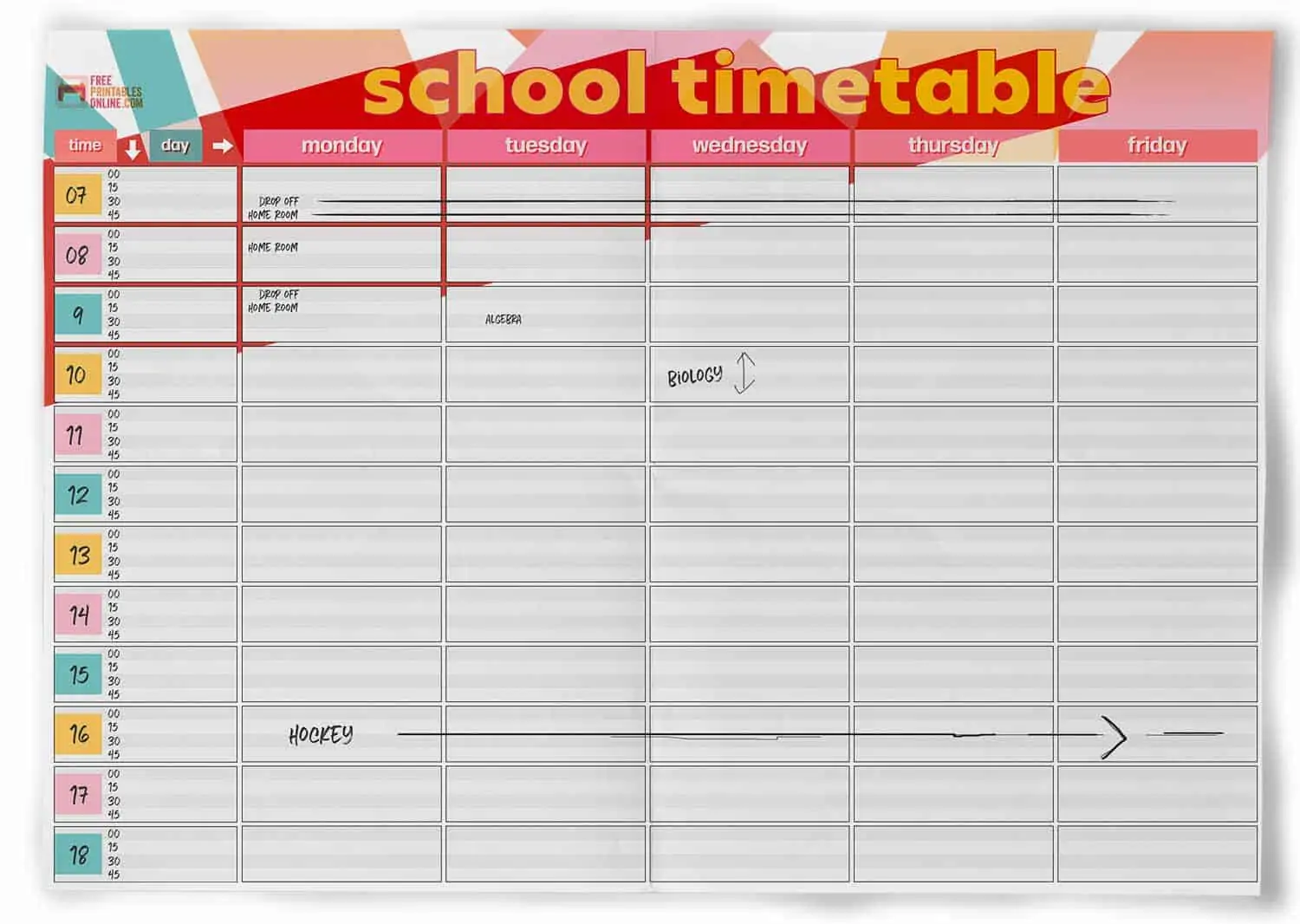 12 space for time intervals vertically line the lefthand side of the timetable. They are all blank, so you can fill in the times that suit, depending on when your or you children's class schedule begins and ends. I've filled in a few random spots on the timetable thumbnail just to indicate how the printable can be used.
Each space includes four lines, which can either be used to break up parts of an hour (e.g. 10:15 – 10:45) or ignored if that much specificity is unnecessary.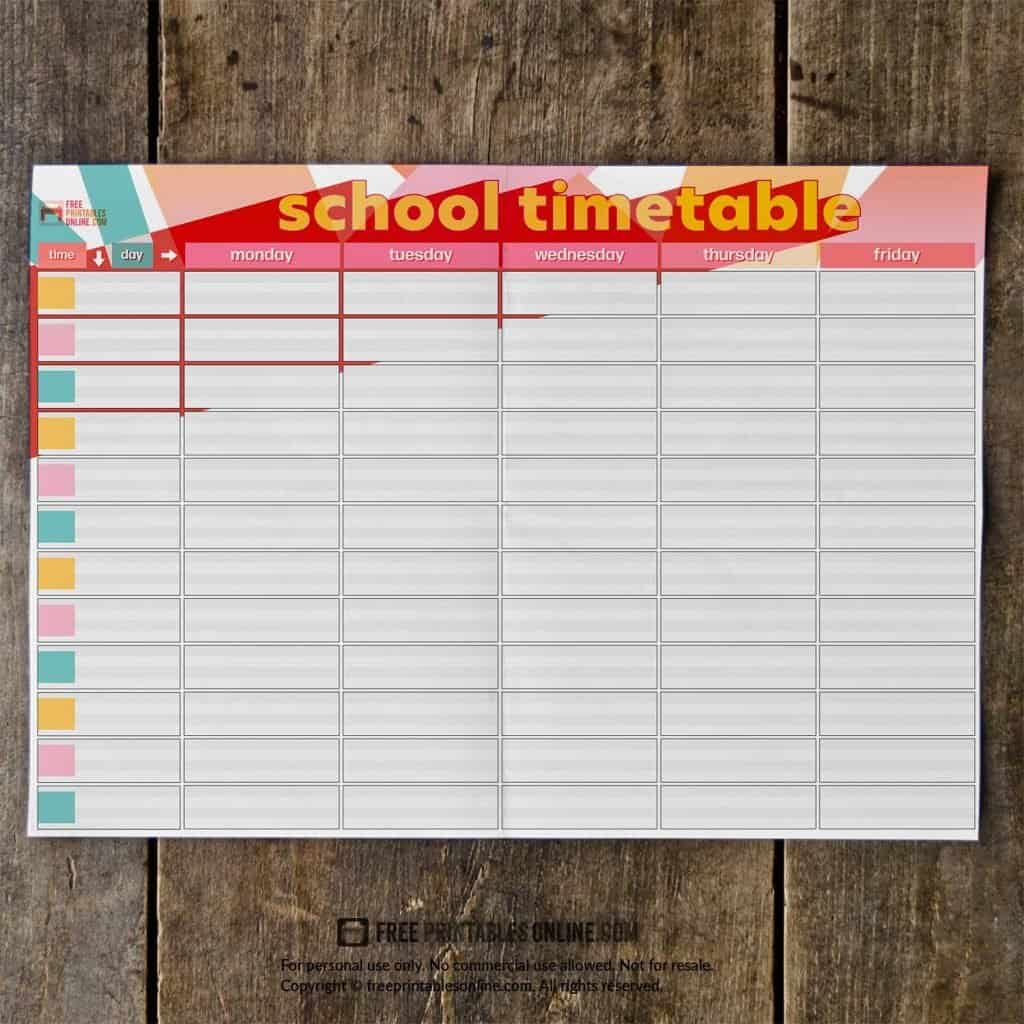 The school timetable template is available in both US letter and A4 formats, depending on your location and printer paper size.
More templates for school schedules
A quick Google search will land you with results for lots of class timetables, each with varying amounts of space and options. Here are a few other websites I've found offering timetables in case mine above isn't quite what you have in mind.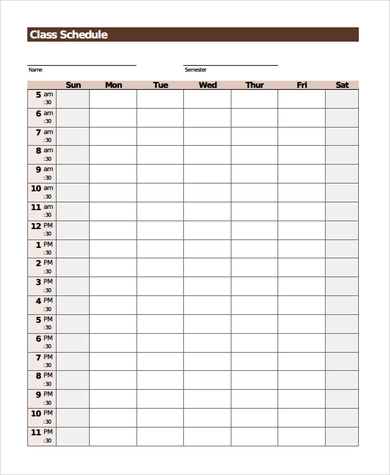 School class timetable templates