As the title states, here's another happy birthday banner to print. "Another" is a refence to my popular birthday banner print out from nearly two years ago. This freebie, however, is a little more playful and yet suitable for both children and adult birthday celebrations.
The design contains a blend of funky geometric patterns with lettered foil balloon letters. The backgrounds of the banner pennants are descended from patterns I designed at some point in the past (or for fabric or paper – I can't recall). Each letter is an inflated foil balloon in a variety of colors including orange, blue, purple, pink, and green.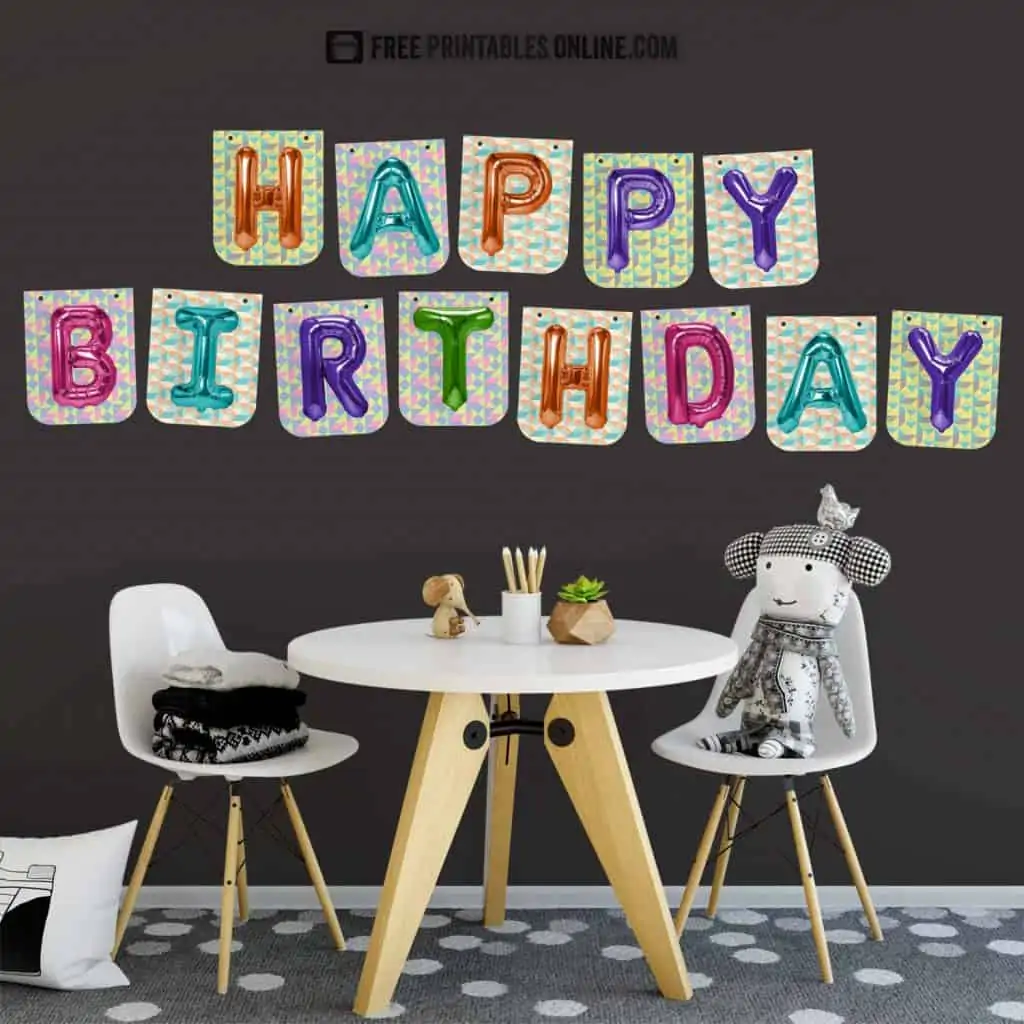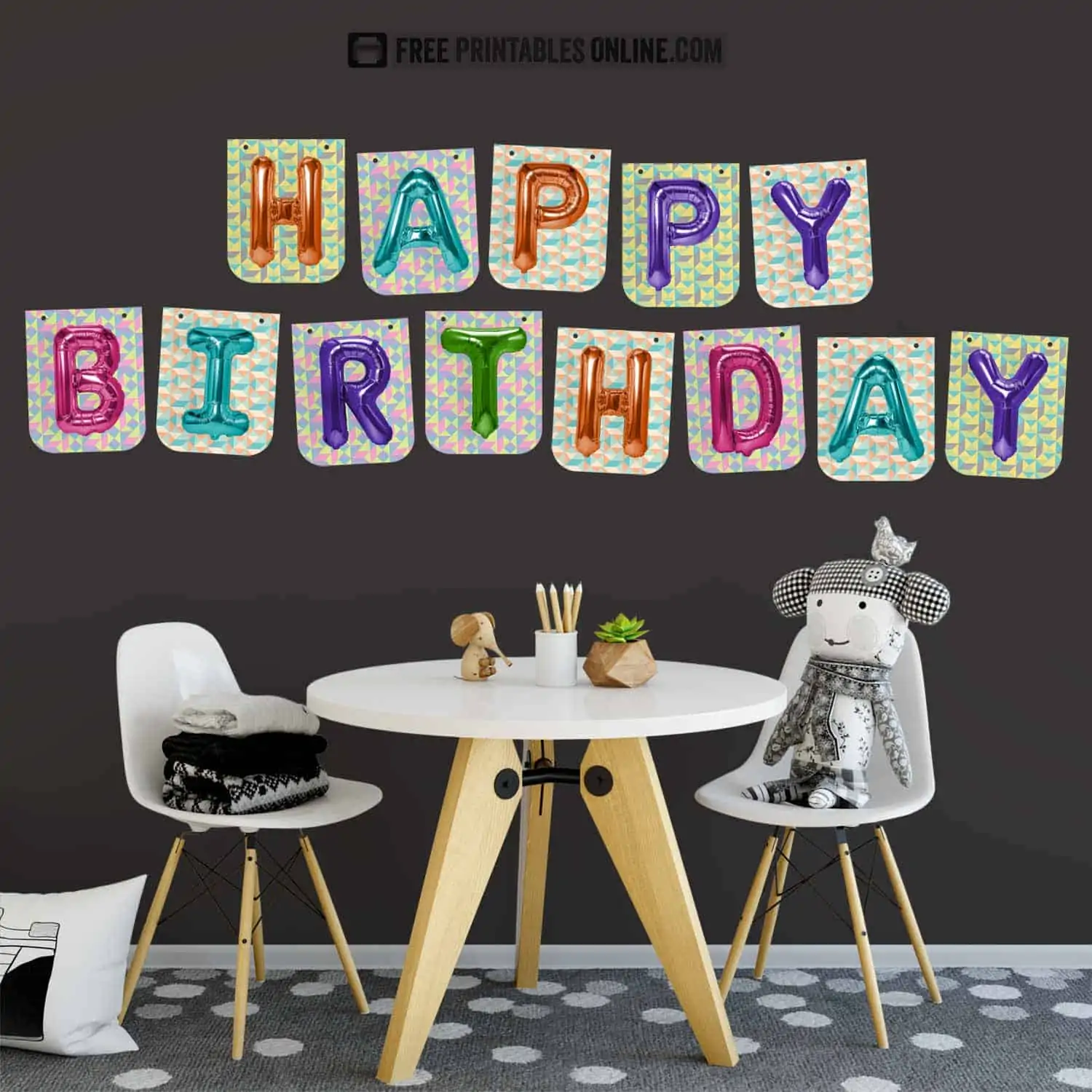 There are two letters per printable page, so each pennant is about 5×6 inches. The size makes this birthday banner suitable for small spaces, doors, and walls with limited free area. To use, print the pdf file below and cut each sheet out. There are spaces for punched holes, if you want to string the banners, though should you wish to do this I recommend printing on a decent cardstock rather than standard thin paper.