Well okay then here are some Valentine punny cards to both help you to cringe a lot and avoid going to an actual store to buy Valentine's cards.
In accordance with the internet's demand for all things cute-fied, with bonus points for puns, I've created this set of avocado Valentine's Day cards. Or actually I guess they could be for any day since only one of the greeting cards actually says anything about Valentine's Day on the front. Anyway, lovers of corny illustrations who wish to save moolah in cards, these are for you. Unless you hate avocados, in which case these punny cards are most definitely not for you. You might want to check out some of my other free printable valentines instead.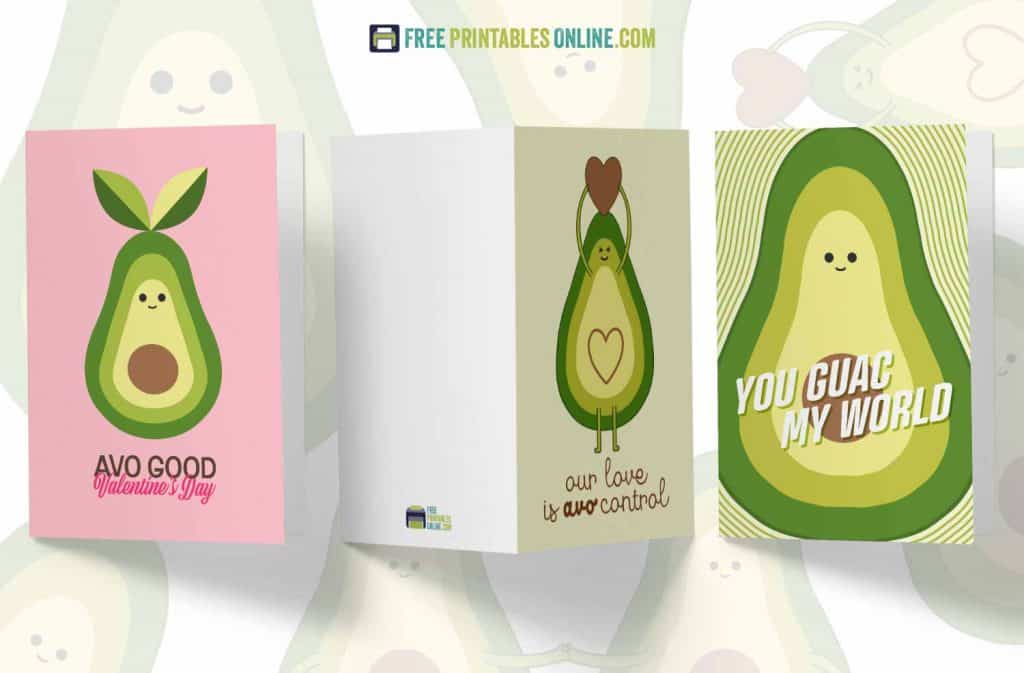 Alright, so there are four Valentine cards to print in this set. They are all 5×7 inches, or 7×5 inches. I forget which is which. Either way there's one of one size and three of the other.
One is the four cards is pink, with an illustration of a smiling avocado. "Avo good Valentine's Day" is the text beneath.
Then we have the "you guac my world" punny card, which features a giant smiley avo and stripy outlines filling the rest of the card.
"Our love is avo control" is a punny Valentine with, you guessed it, an illustration of an avocado, only this one is holding up the heart shaped seed from its belly.
Finally we have the "you're everything I avo wanted" avocado Valentine. This card features not one, but two (!!!), avocadoes. They're holding hands all cute-like.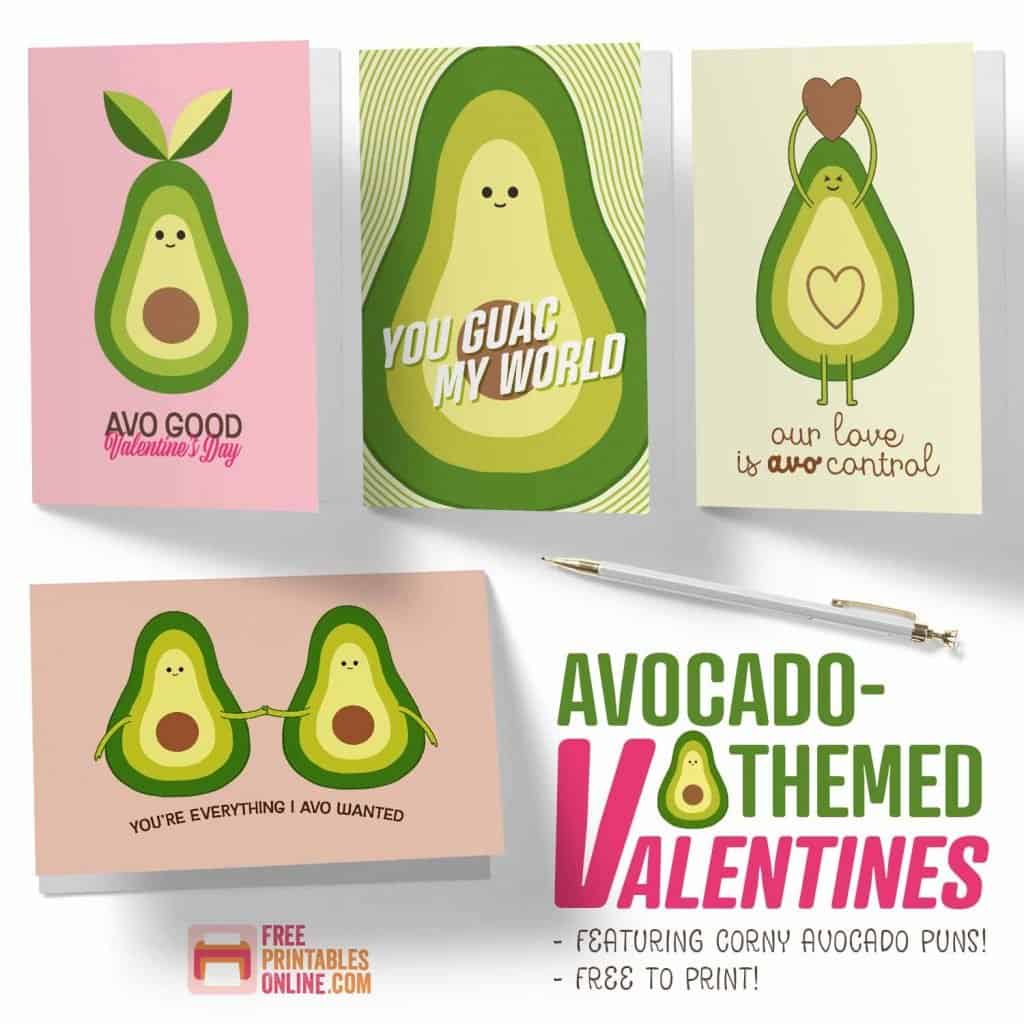 Using these Valentine punny cards is easy. Just click the download link below to access the pdf file. You can print all of the pages or only the ones you like. I recommend printing on a decent cardstock but any paper works. Then cut and fold the card and that's it! Unless you want to sign it too. I'm not judging.