I know it's been a few weeks since I've added anything new to this site, but I am breaking my blogging absense with these free READ bookmarks. 2021 is upon us and we are finding ourselves little better off than in 2020. All the compounded time away from family and friends has been difficult, but I have been trying to spend the time reading more. Finding friends (and foes) in literature is rewarding. Plus I appreciate learning about different opinions and consuming narration by experts in various fields.
My biggest problem with regards to reading is I have a chaotic attention span. This means I usually have several books on the go at any given time. Consequently I am both a collector and loser of bookmarks.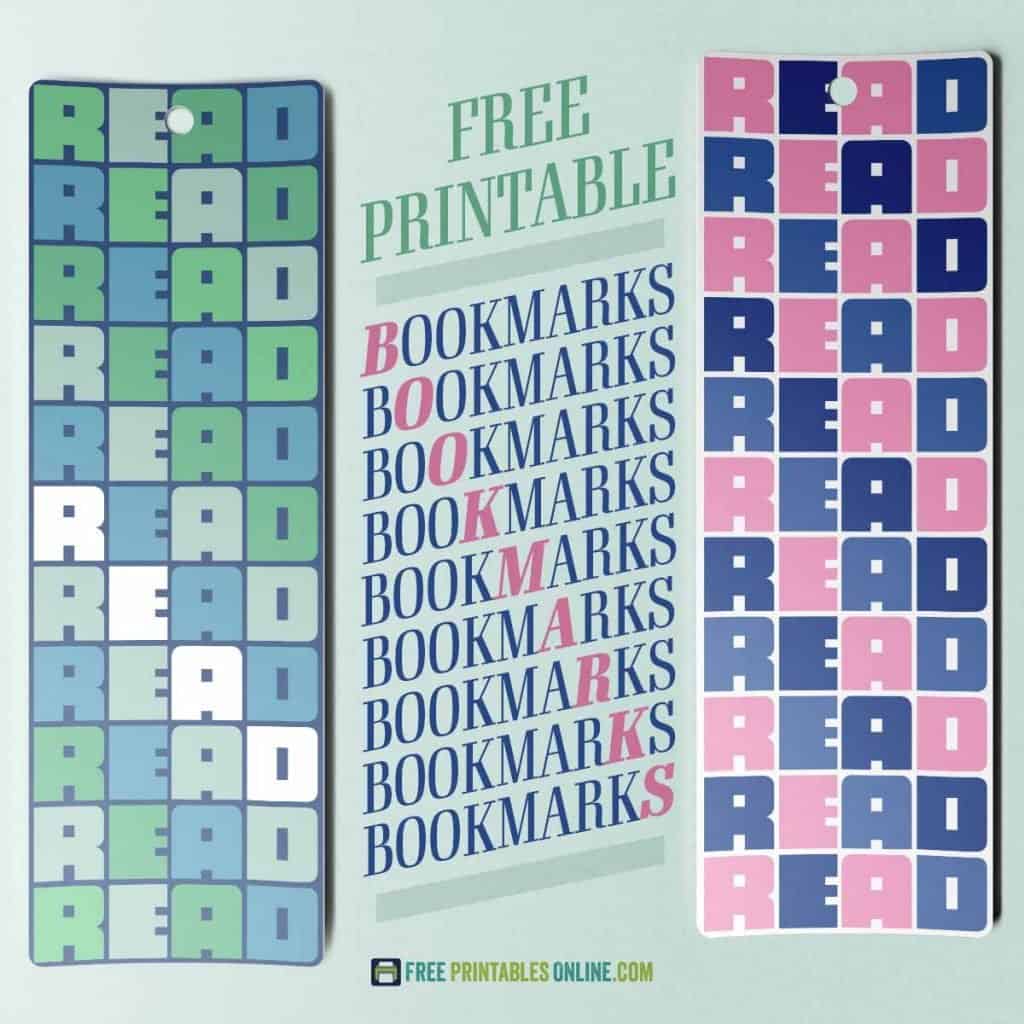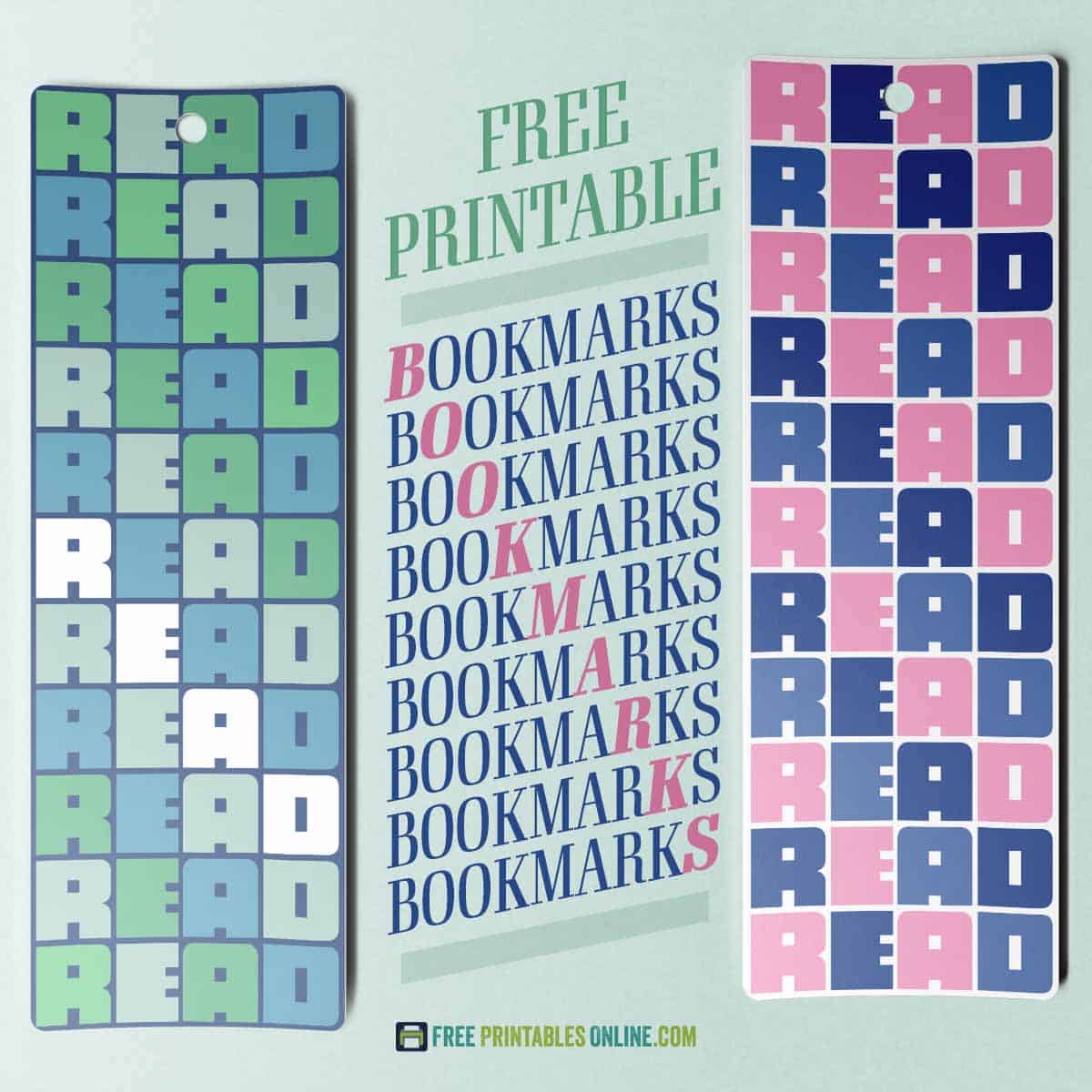 This set of two free printable READ bookmarks features the word read, in all capital letters, printed in multiple rows. The colors of the letters differ in order to draw the eye to the same word printed diagonally in the pattern. One of the bookmarks is blue and green and the other is pink and indigo.
To use these free bookmarks, download and print the pdf files below. Then simply cut around the edges. I recommend using a decent cardstock for stability.