This get well soon card printable recycles the same design as the happy Christmas card printable from the other day. The color scheme differs, however, instead featuring lively brights of pink-red, orange, cream, blue, and dark gray-purple. The text "get well soon" centers on the front of the card. The inside is blank.
This site has seen a fair number of searches for get well cards lately. No time is an ideal time for illness, but it's especially tough when we face visitation restrictions in medical facilities. To those of you with friends and family who are unwell for any reason, of any cause, I hope the recovery of your loved ones is swift and that you remain moderately sane through the process.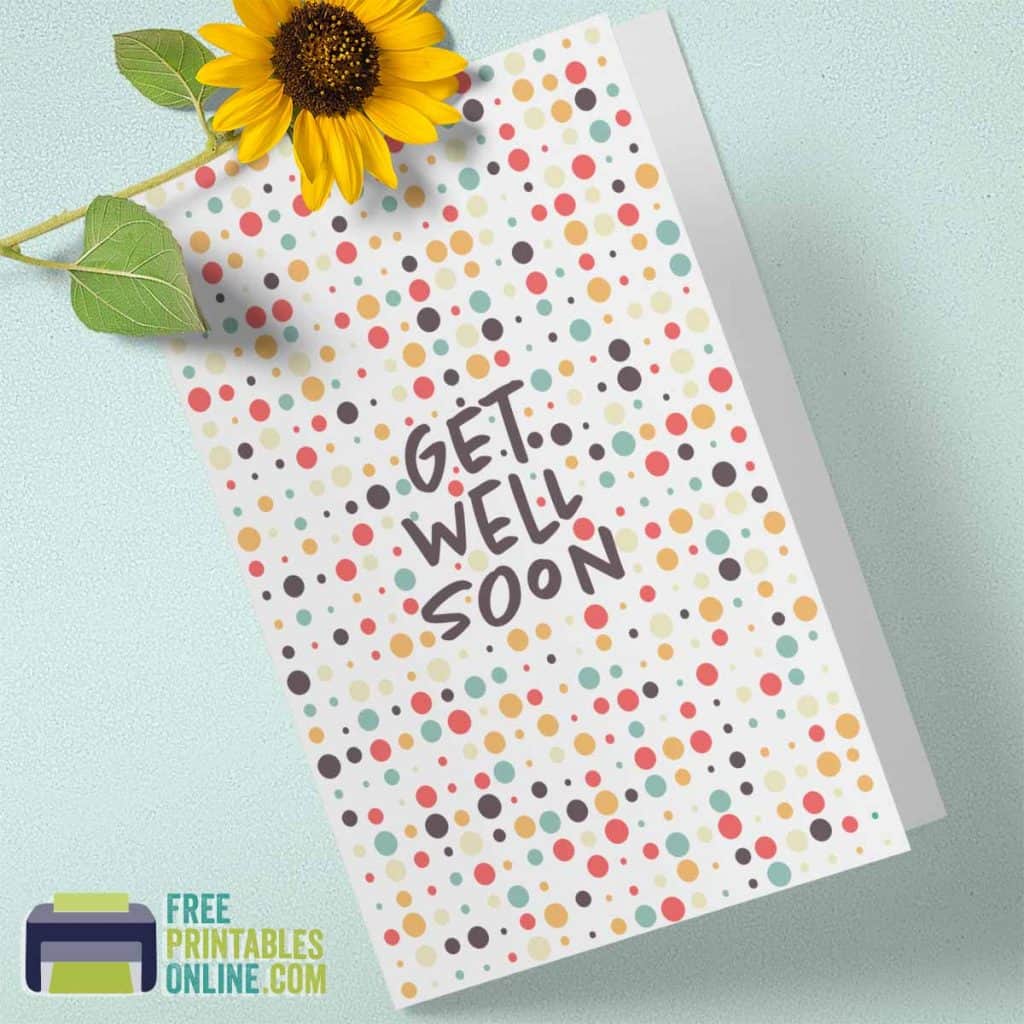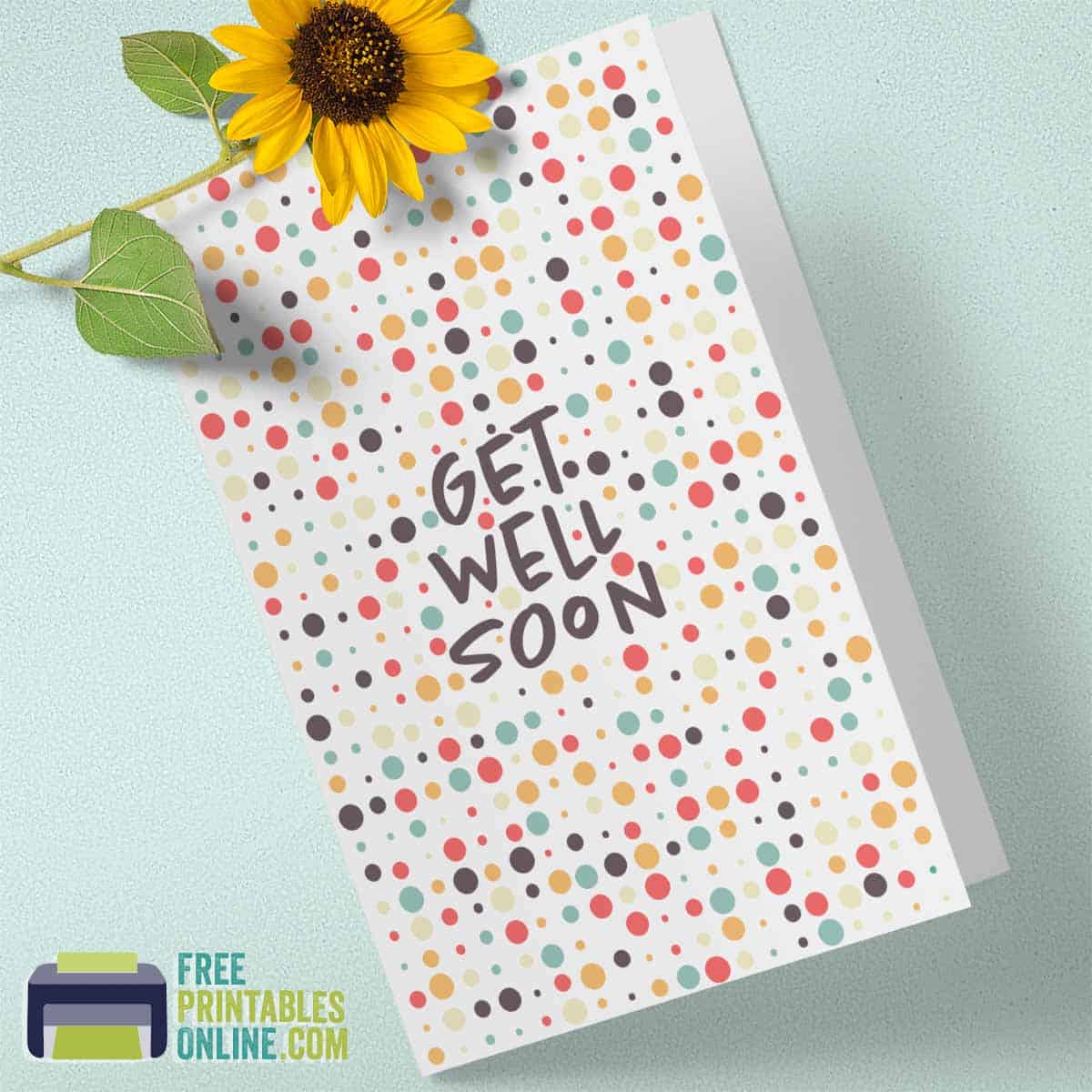 When folded, the dimensions of this get well card printable are 6.5 x 4.35 inches. There is no envelope included. The sunflower is also not included.
You can download this freebie below. To use, print and cut around the edges. Fold at the center line.