This set of free printable Christmas bingo cards is playable with kids of all ages. There are four different bingo cards in the set, so it's ideal for your wee little gamblers. Or in case you've got multiple kids. This is a great holiday themed interactive printable perfect for snowy days, cozy evenings by the fire, and for when mommy and daddy need an easy game so they can get away with drinking a bottle or two of wine while on kid duty.
The color scheme and decor of this Christmas bingo printable are cheerfully seasonal. The red background features a pattern of snowflakes, candy canes, ornaments, and stars. The words "Christmas bingo" display on a banner across the top (in case you had enough wine to forget what game you're playing).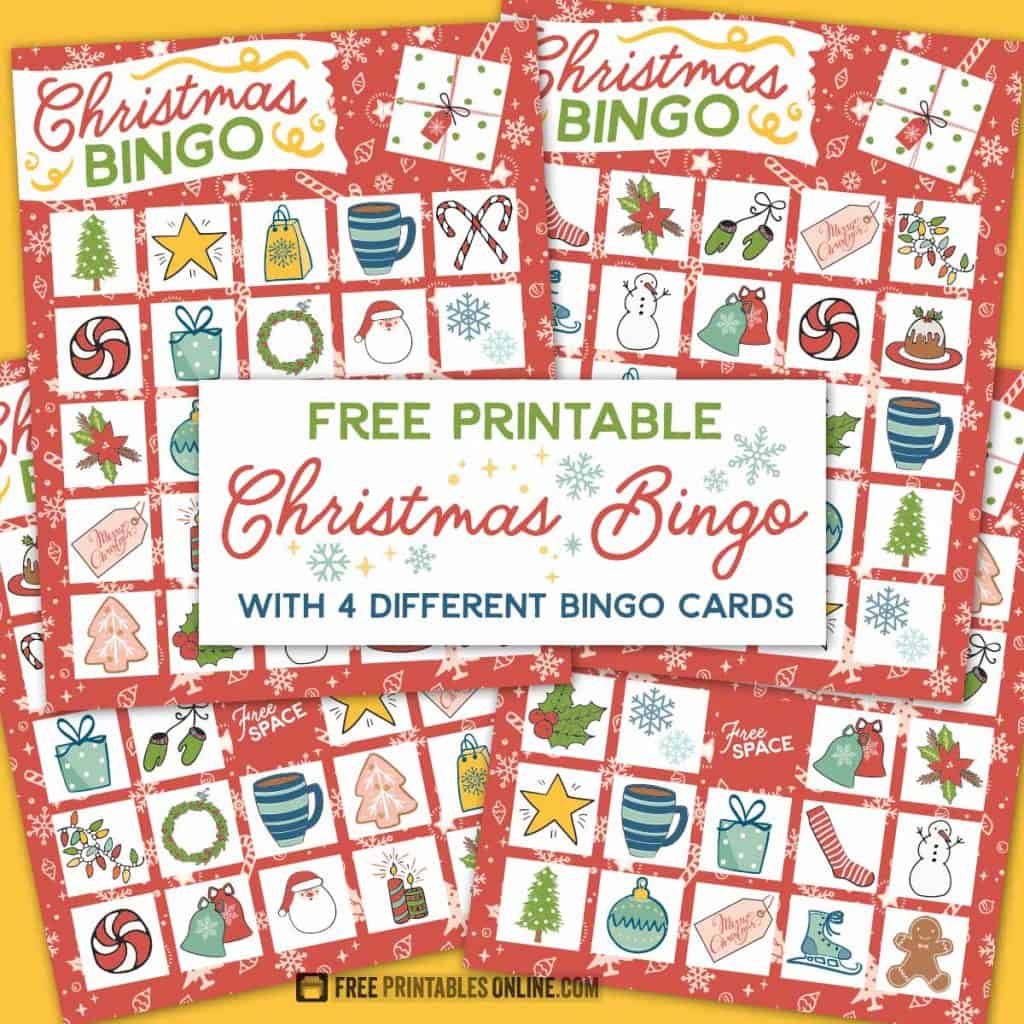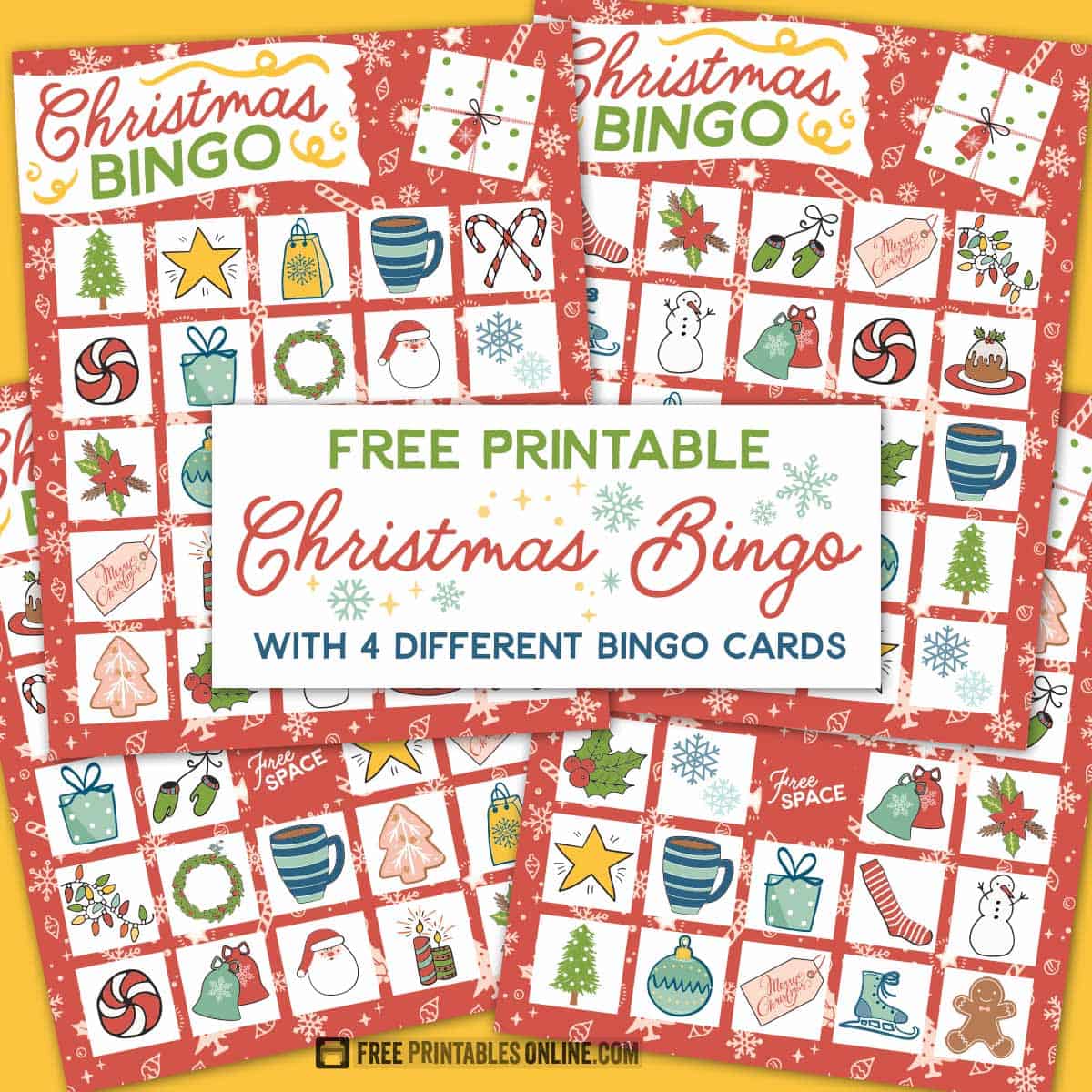 As with traditional American bingo (it's different in the UK!) there are 25 squares and the center square is a free space. Each of the squares include illustrations of items related to Christmas. These include Santa, a gift, snowflakes, a mug of hot cocoa, a stocking, a snowman, bells, Christmas pudding, and lots more. Color wise, there's heaps of red, with plenty of green and blue to go around. Plus a little bit of yellow for flair.
To play this free printable Christmas bingo game download and print the PDF file below. Then cut out the cards. I haven't included a call sheet, but it's 2020 so you can pull it up on your iPad or whatever and call out random pictures to your kids. I really hope you and your family enjoy. Either way, have a great holiday season!
Sharing is caring
This is just a friendly reminder that sharing my posts on platforms like Pinterest is super helpful. I make some money from advertising but otherwise I don't get paid for these freebies. Sharing this printable Christmas bingo would mean a lot to me.