This printable Christmas countdown is like an alternative advent calendar. You can use a sharpie to cross off the days as they pass, or just hang it as an additional Christmas decoration.
All of the numbers are layered on large white snowballs. The background is a dusty blue color with some lighter falling snowflakes. Pine needles are interspace between the numbers. Snow drifts cover the top and the bottom of the free Christmas countdown.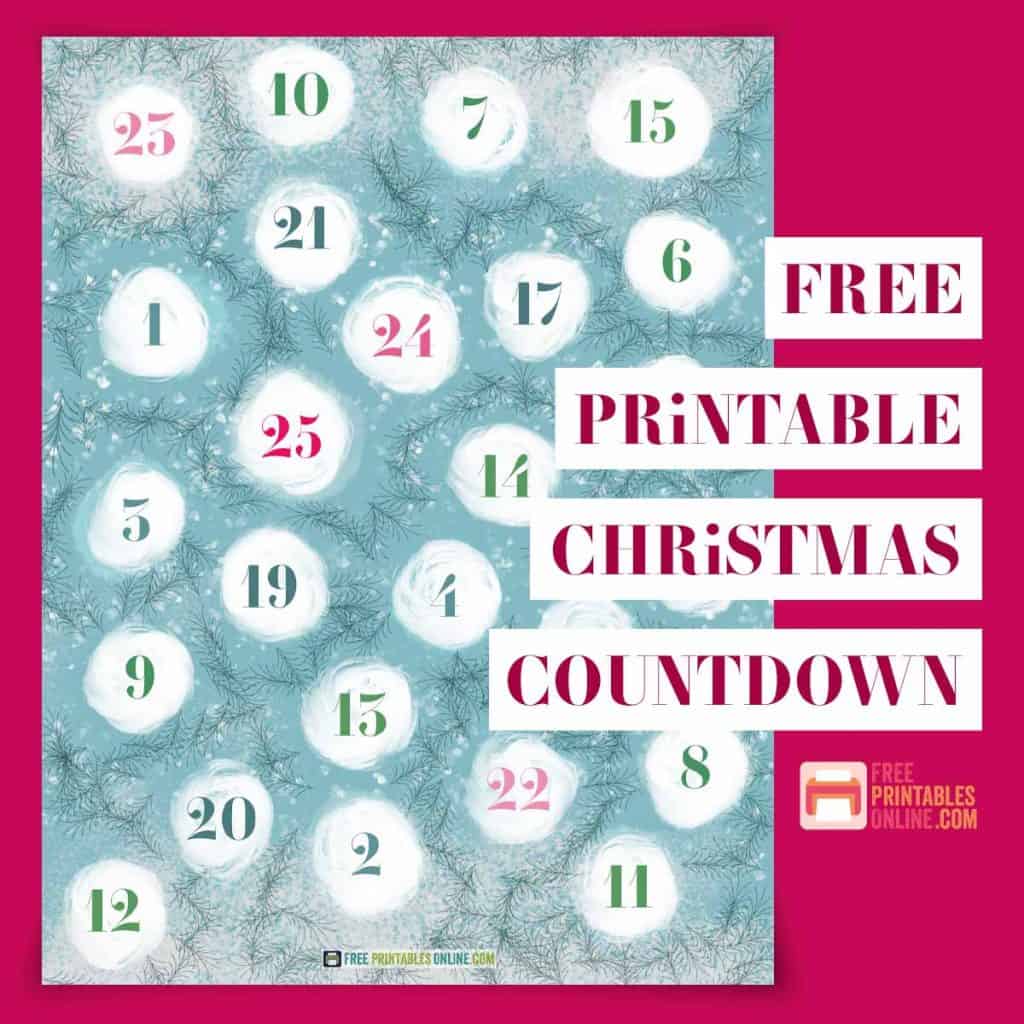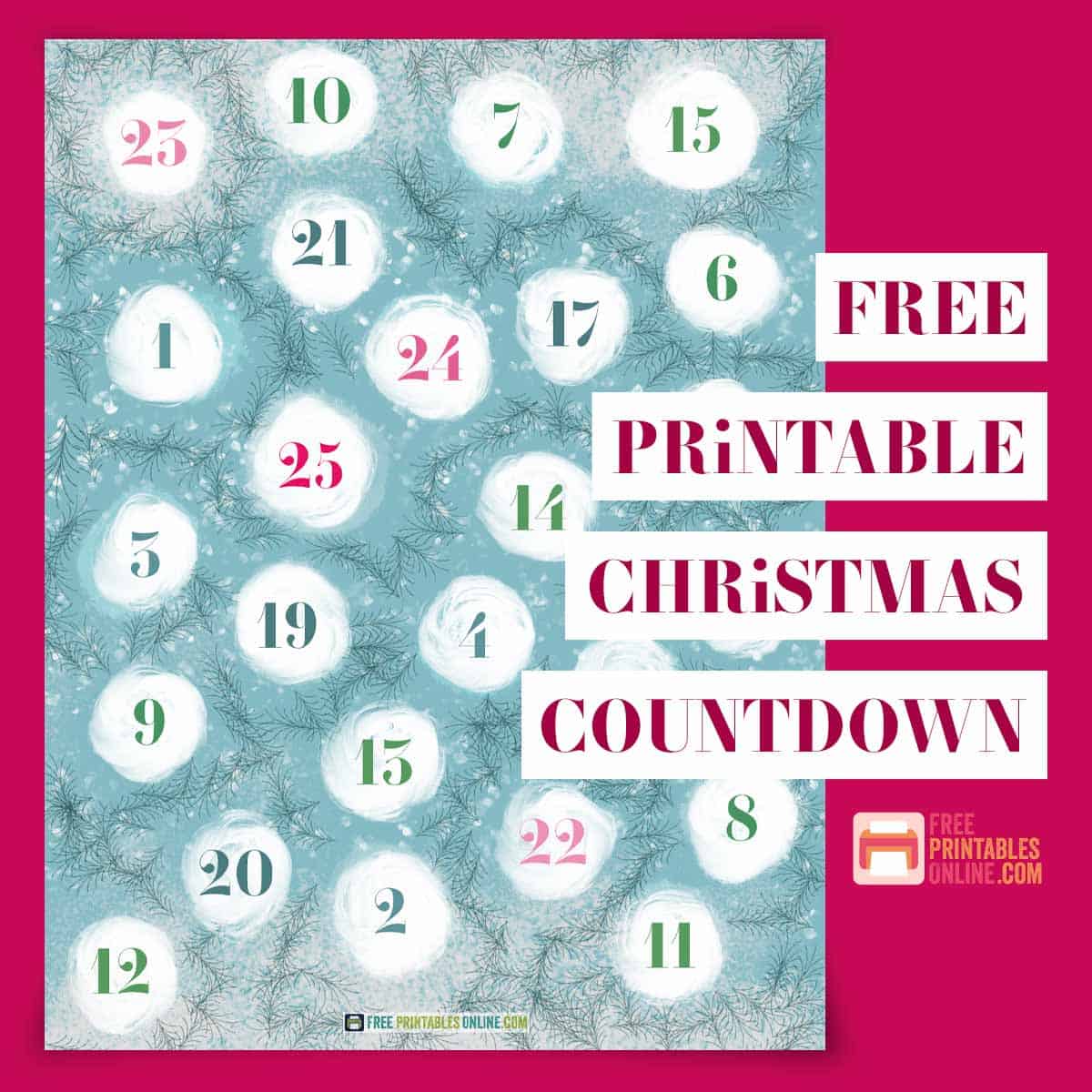 To use, simply download the pdf file below and print. The paper size is US Letter, but should you live in any other country but the US and hence use a different paper size, you can print it anyway and cut to size.