This free dotty Christmas card printable was inspired by a food science text I recently purchased (the visualisations of data are characterized by multi sized and colored dots). Odd, perhaps, but influences are often varied and peculiar at best. I'll take whatever I can get.
The design of the free Christmas card printable is of pink, red, green, and blue spots. As mentioned, they vary in size. The dots cover the entirety of the greeting card, save for some space in the center in which I have placed the text "Merry Christmas."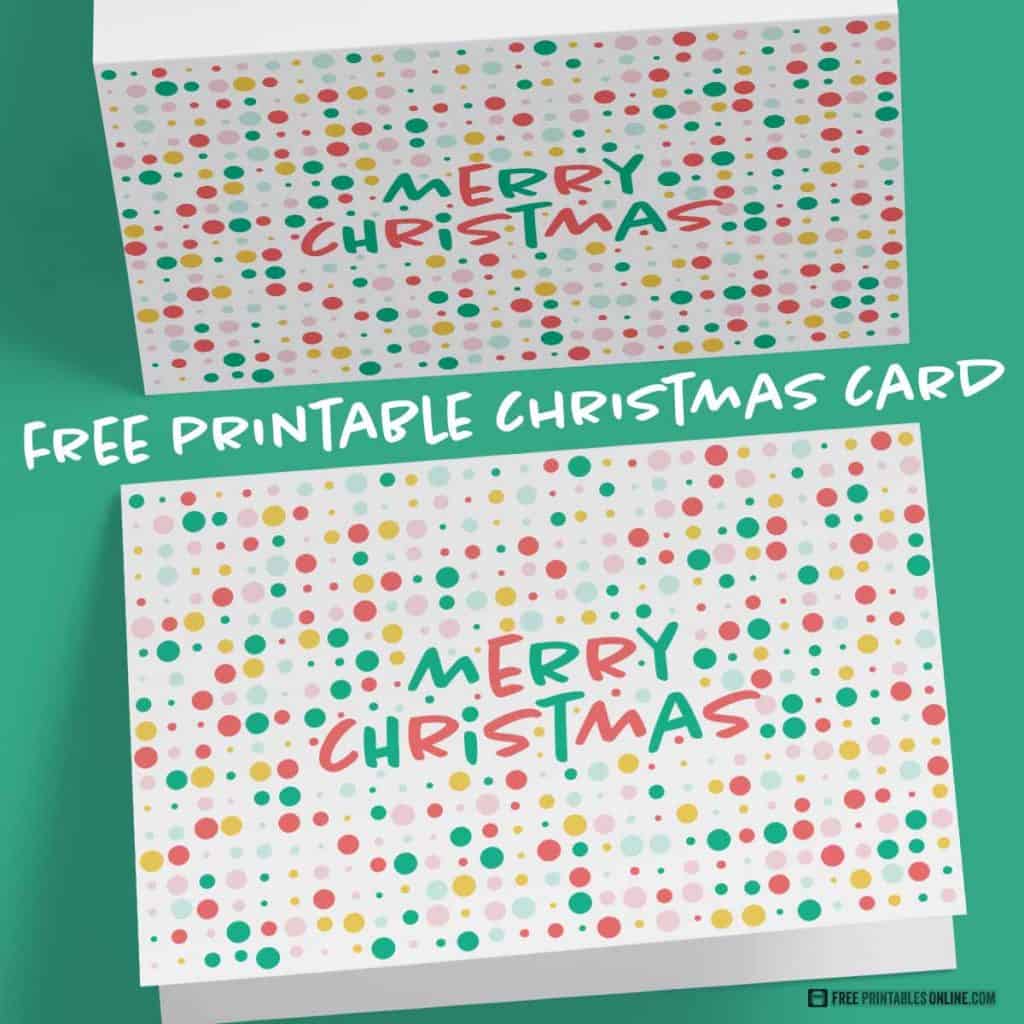 When folded, the card measures 6.5 x 4.35 inches. There is no envelope included.