Here is a no freebies for influencers sign to stop freeloaders from (hopefully) asking you for your labour free of charge. This sign is also a good reminder for your patrons (aka the people who actually support you) that you do not reward non-customers just because they are popular on the internet.
Do you run a business? Are you tired of (so-called) influencers who believe that because they bought a bunch of followers they deserve your products for free? Have you run out of ways to explain why you don't pay for advertising that cannot provide measurable results? Well, here's some free printable wall art to make your point. Just say no to freebies for influencers!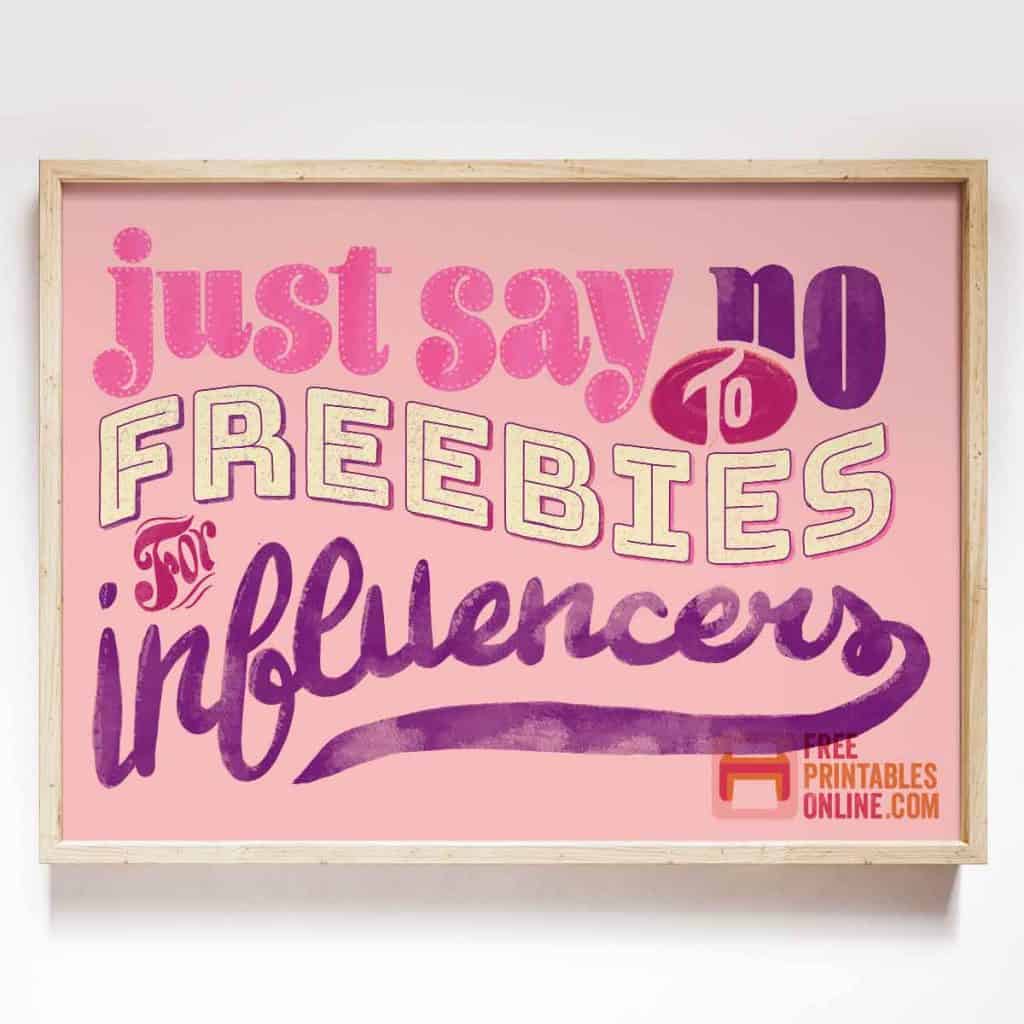 Once upon a time experts wrote about food (and other services). Fast forward to now and most food writing on the internet is empty, penned by those who know little about the craft they pretend to care about. Social media for 99% of influencers (who, IMO, should be called "influenced" as they are given products to write positive reviews) is about minimum effort for maximum reward, where the winners are instagram shill and the losers are businesses and paying customers. Hang this free printable no freebies for influencers sign in your window so those types will cease to bother you.
Hospitality is a tough sector. If you want to support small businesses, pay them in money, not scams.
To use this anti influencer sign, download and print the pdf file below. The paper size is A4, but you can print it on US letter paper and cut around the white area to suit.