This free advent calendar template is ideal for anyone who wants to add a personalized touch to their Christmas countdown this December.
You have lots of options with this free advent calendar. I've already included a series of advent calendar tasks and gifts to be revealed below the numbers, but they are all customizable. I have added a range of notes to include fun tasks and where to find edible treats. You might wish to adjust the text to include more of one or the other, or to personalize with your own family in-jokes and/or favorite activities. A few ideas could include a 25 day scavenger hunt, acts of kindness, or inspirational quotes. If you're musical you even could fill the spaces with a different Christmas song to sing/play each day.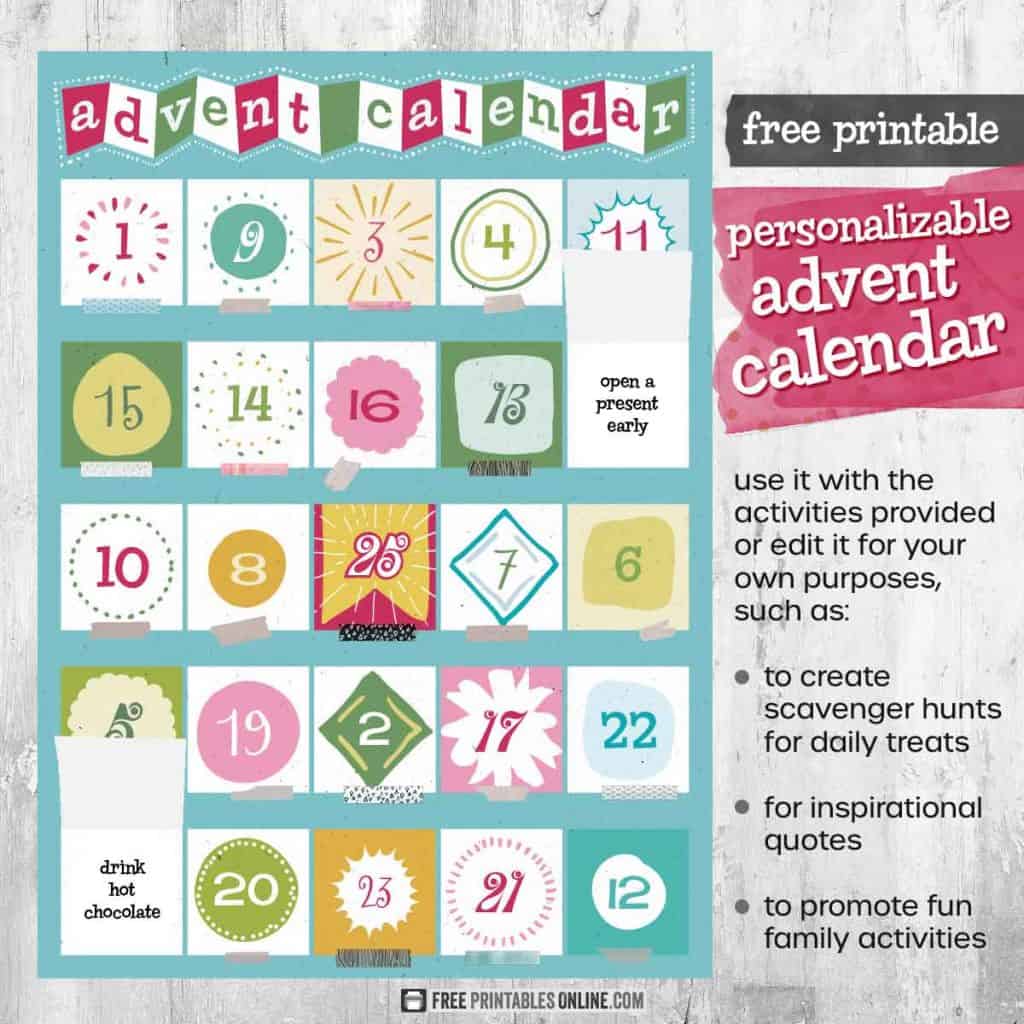 Perhaps you don't even want to use the second sheet. You could write a list of corresponding treats to reveal on the day, whether candy or activities. For a more adult theme, you could link the numbers with a craft beer or other mind-altering substance.
The font used for the text is Chowderhead by Font Diner. The font is not embedded in the pdf, but if you like it you can purchase it from MyFonts. Font Diner creates a lot of fun retro typefaces for very reasonable prices.
How to use this free advent calendar template
Print the pdf file at the end of this post. Thicker paper will work best.
Place the sheet with the numbers on a cutting mat. Cut carefully along the bottom and both sides of each numbered square. Do not cut the top.
Place this top sheet right side up over the second page with the daily fortunes or tasks. Either glue or tape around the edges.
Use any decorative tape that isn't too sticky (like washi tape) to tape the flaps down.
On each day, carefully peel the tape back to reveal the text underneath.