This free printable birthday celebration IOU card states "consider this an IOU for a decent birthday celebration when all this is over." The card is designed with current events in mind (and I'm highly confident this idea will still apply at various points throughout the future). A lot of events and celebrations have been cancelled this year, but this gives us plenty of time to plan parties to make up for all the lost time. Give your friends and family the gift of holding you to your promises with this card.
There are a series of IOU vouchers on this site, but this is the first one I've designed to be specific to birthdays.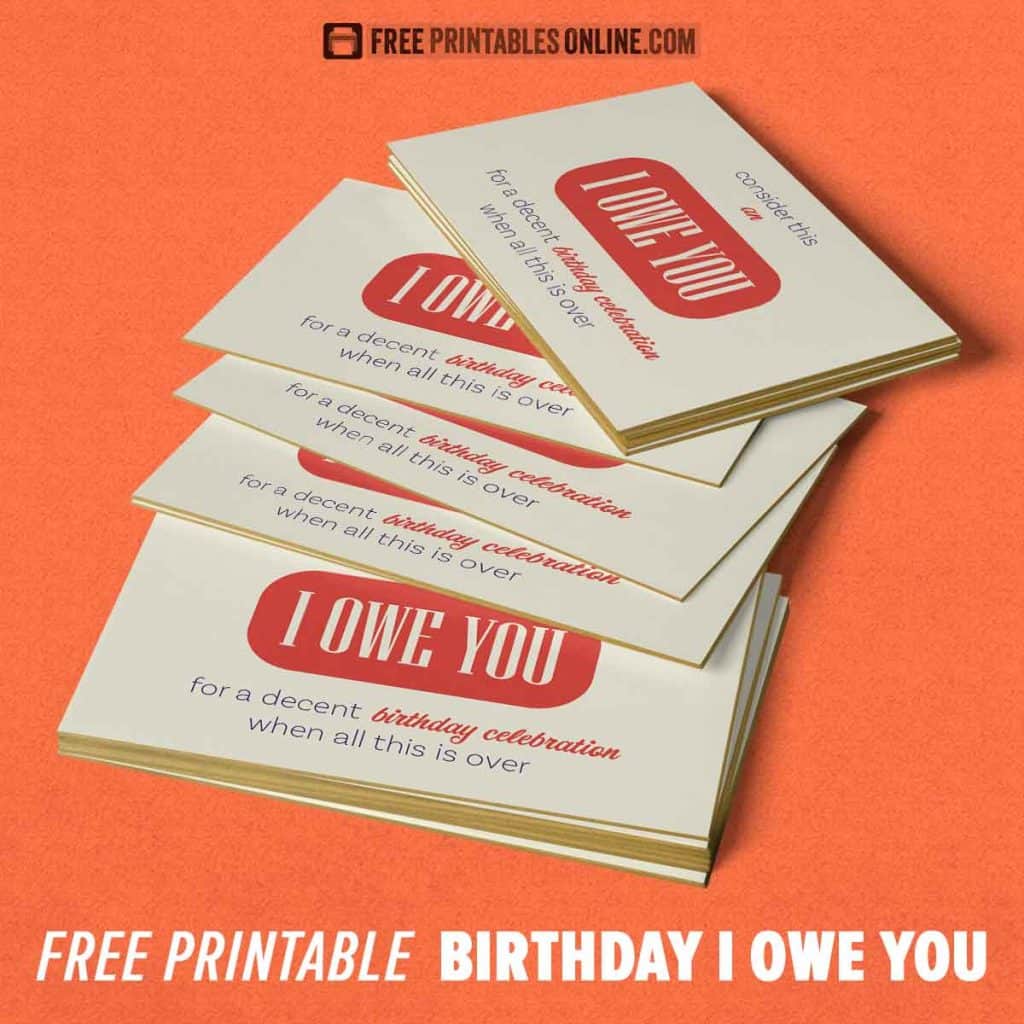 There are two IOU cards per printable sheet.