This free printable get well soon greeting card is designed with a retro typographic look in mind. Bright text that reads "get well soon" fills the card. The red text is playful, with a bouncy effect and an orange extrusion. Winding through the greeting card text is an aquamarine colored stethocope. There is a light yellow 60s shape behind the wording. The background of the card is a bold canary yellow.
When printed, this square get well soon card is 4.6 inches x 4.6 inches. This 4.8 inch square envelope template is designed to fit the card.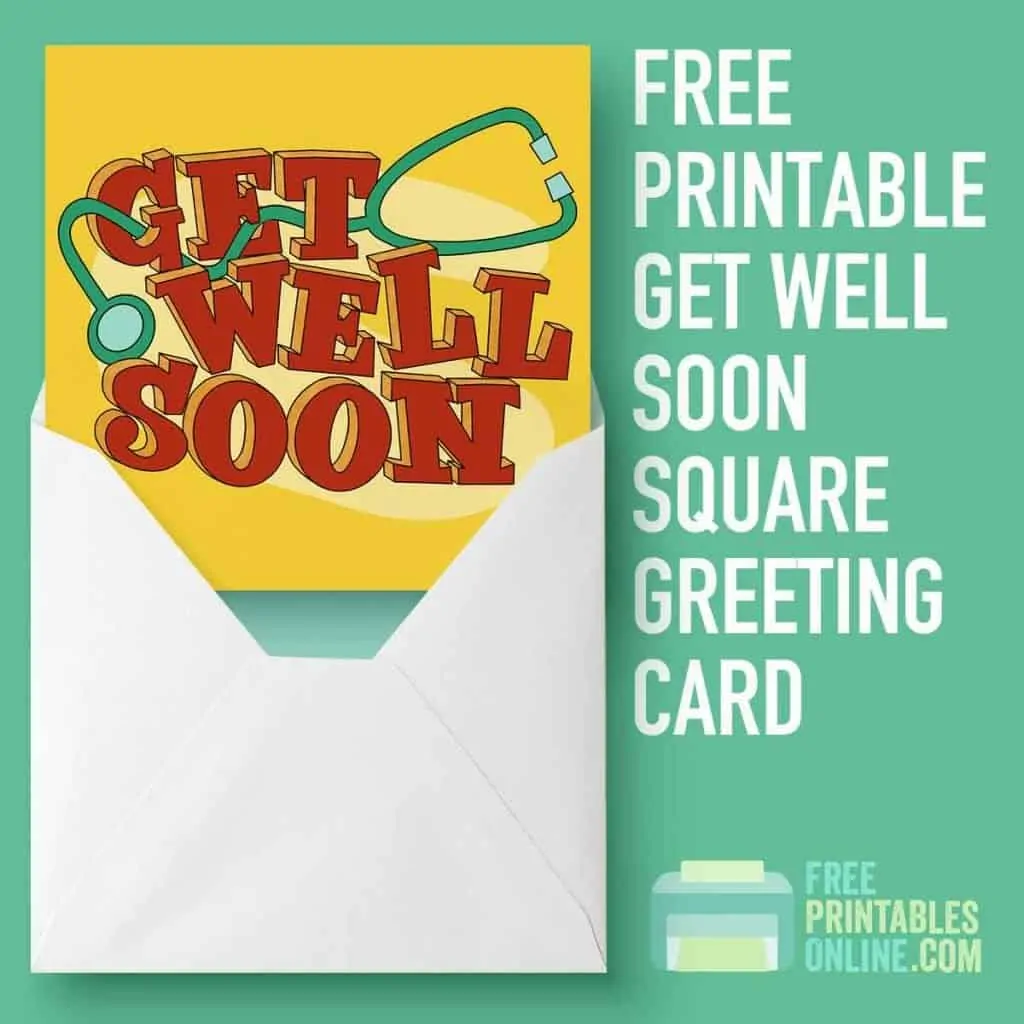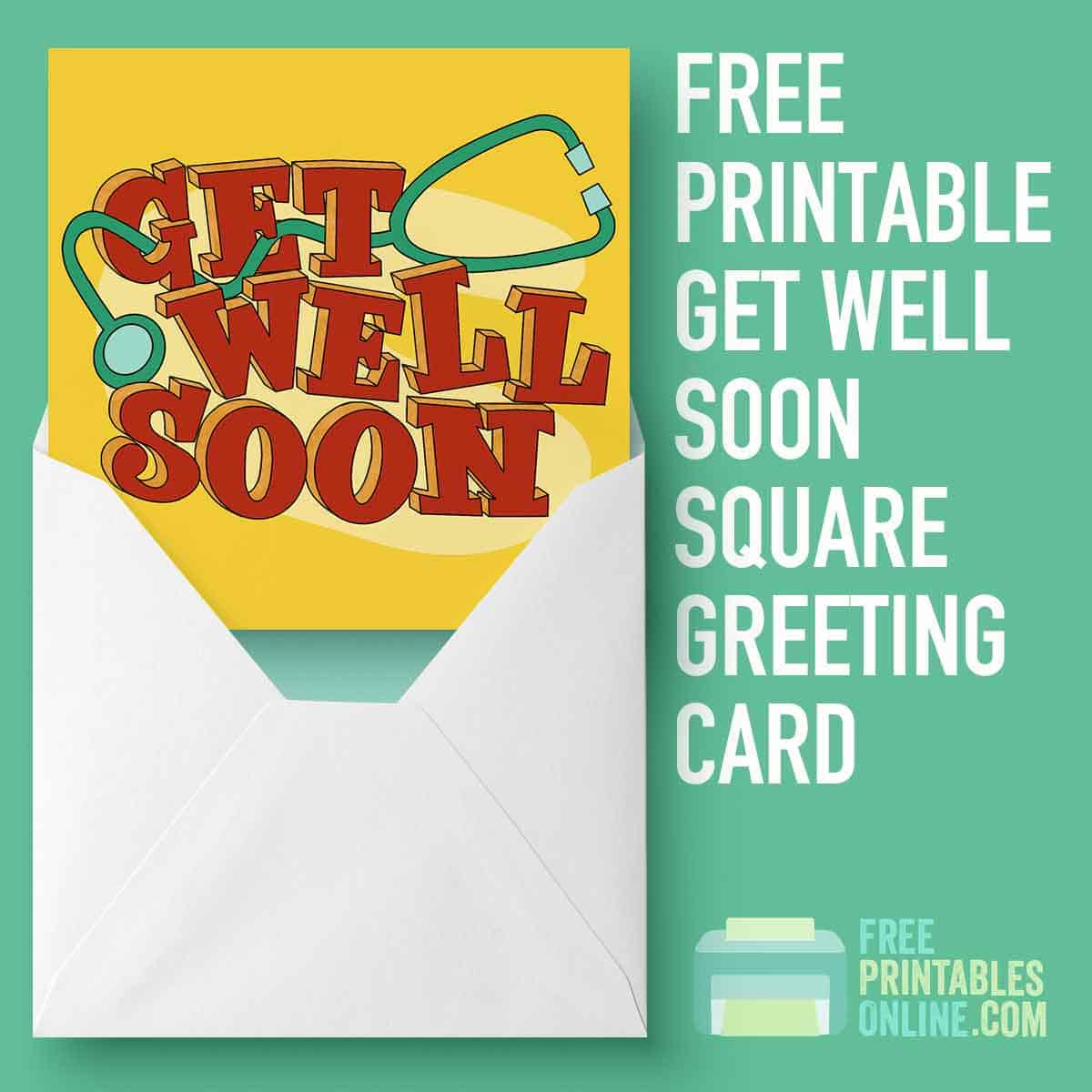 To use this printable get well soon card, download and print the pdf file below. Cut along the lines of the card and fold in the middle. Print the matching square envelope template if desired.
link-template-kip-test.php