Over the past few months I've seen many searches for a printable face masks required sign. Here you go! The sign is hand illustrated, with big blocked letters "face masks required" text in navy, aquamarine, and yellow. Arrows point to an illustration of a face mask next to this main text.
The only aspect of the sign that is not illustrated is the bottommost text. This states if you can't wear a face mask for medical reasons, please talk to a member of staff.
This sign can be used in homes, restaurants, shops, and any other business.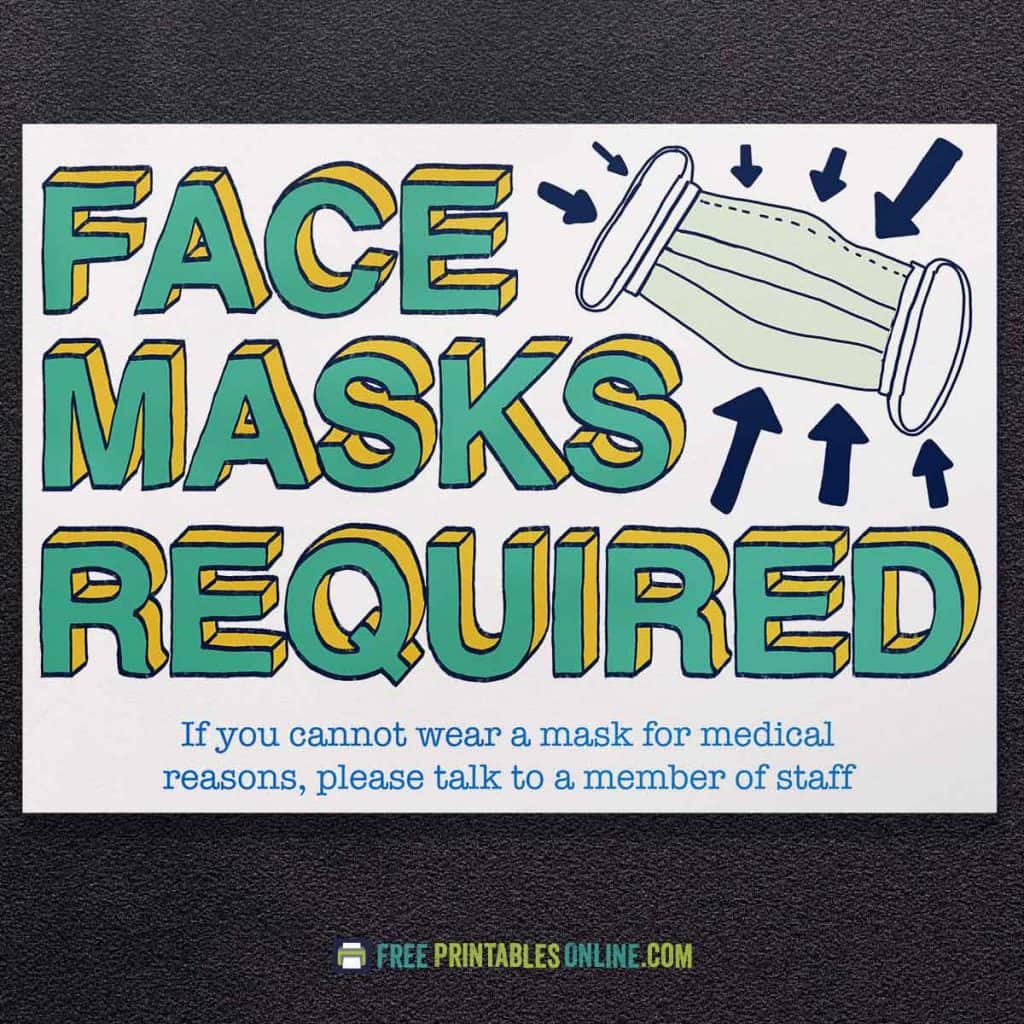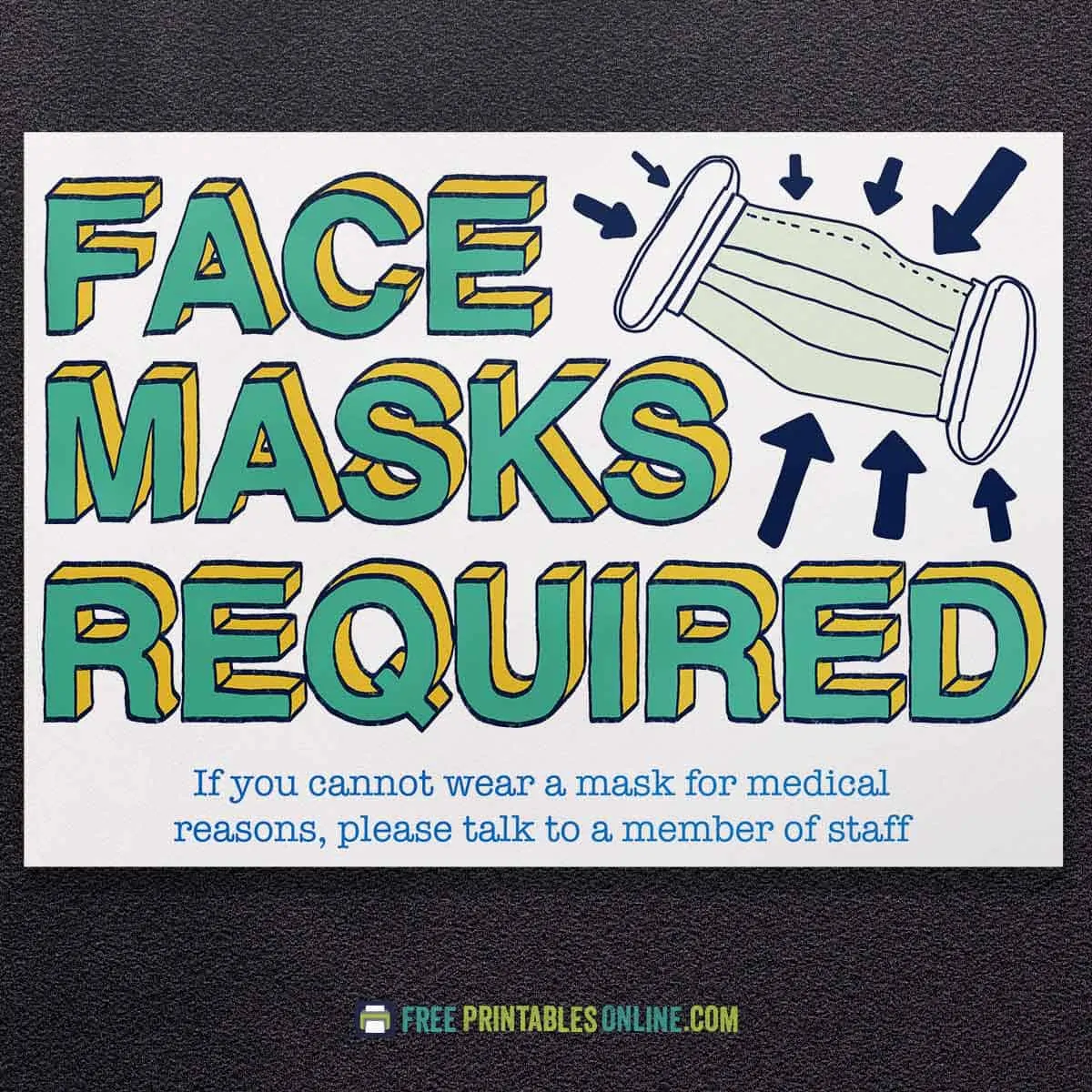 I understand masks are a highly politicized topic in some parts of the world and that is frustrating for those of us who wish to comply and decrease deaths and hospital overloads. That said, it is important to remember just because someone is unmasked in public doesn't mean they are uninformed. Not everyone can wear a mask or can wear one comfortably. For instance rape victims with a genuine concern for public health but who are reminded of the trauma of their mouth and/or nose being covered by their rapist. Panic attacks are not fun. Please be kind.