This A5 recipe card, which measures at 210 millilitres x 148 millilitres, has a background print inspired by a formica tablestop I saw at a vintage furniture fair. I re-created the pattern in Adobe Illustrator so that I could eventually use it as a background for something. And, alas, that day has arrived.
The design is vintage in style, which I suppose is unsurprising given the inspiration behind the recipe card. The formica print is black and white (mostly the latter), but this is fronted with various blocks of green, orange, and yellow. The leftmost upper block contains an illustration of a scale. The other blocks contain space for you to write various aspects of your recipe. There are spaces for recipe name, serving size, cook time, ingredients, and method.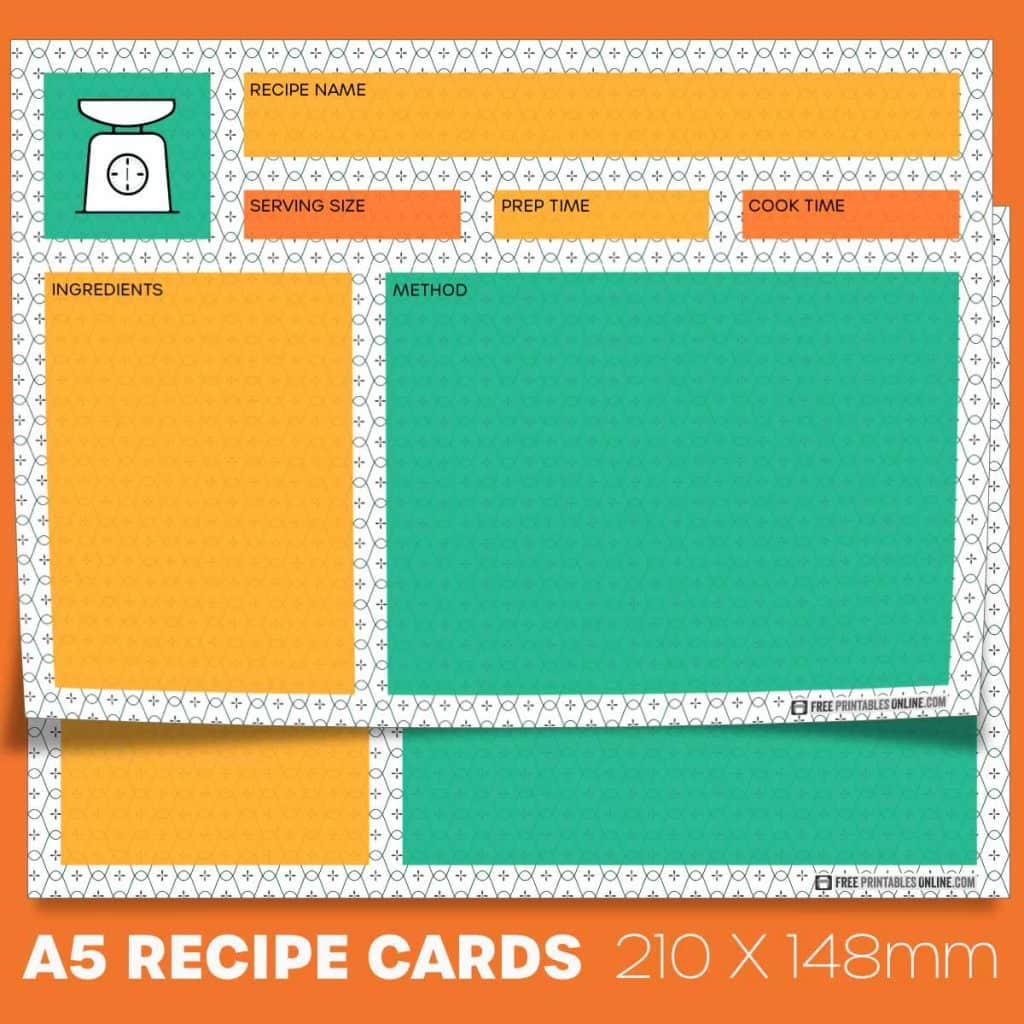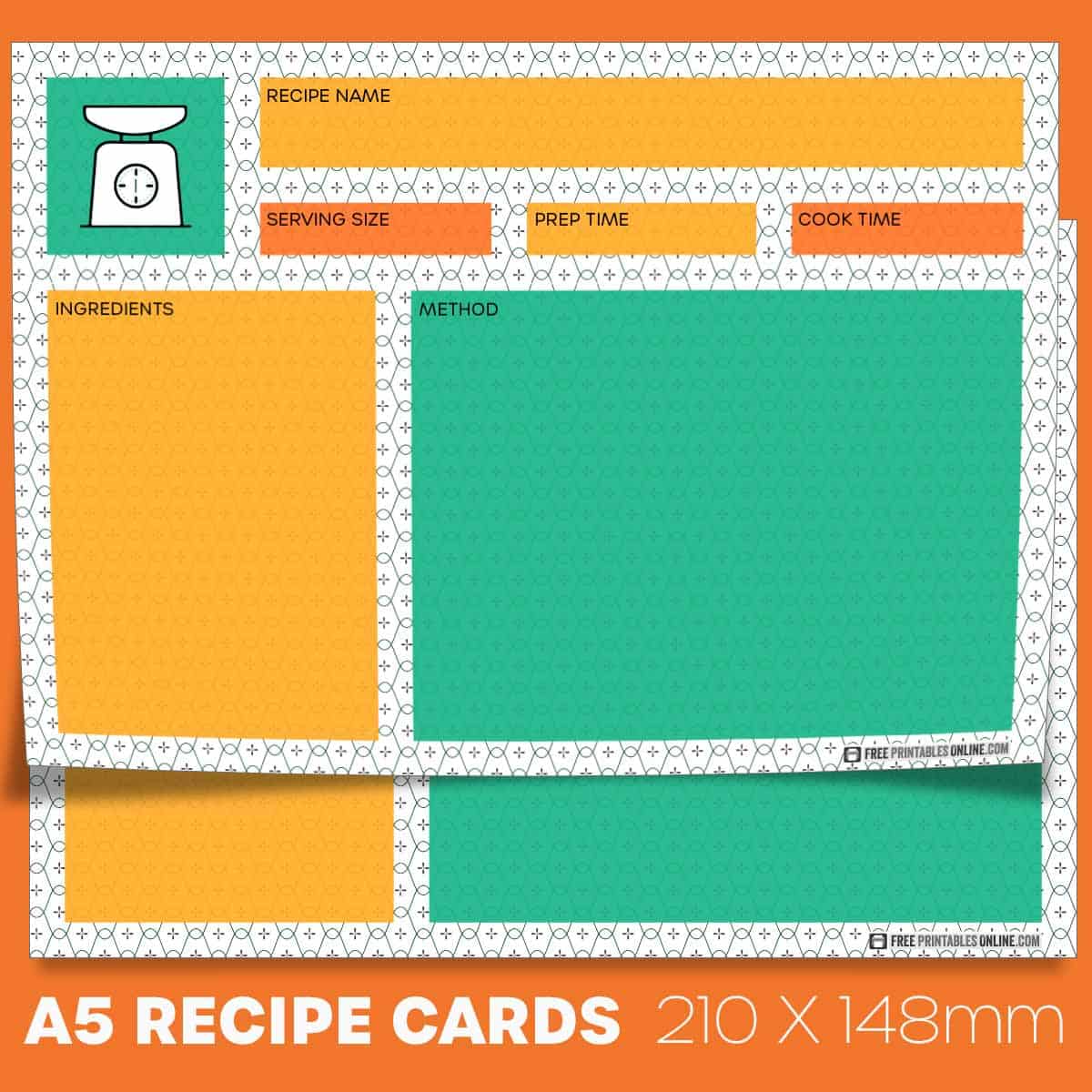 This A5 recipe card template is quite large, so there is only one recipe card per sheet of printed paper (which should ideally be A4 in size). This freebie is not designed to type into the spaces. To use, download and print the paper, and then cut around the edges of the card. You can then hand write your favorite recipes in the spaces.