Feel free to use this free printable holiday meal planner to get started on your 2020 Christmas plans now, in September. Goodness knows, after all, some folks just want something to distract themselves from impending doom. Winter 2020/2021 ain't gonna be fun.
The design of this printable is botanical themed, with hand illustrated flowers and leaves across the top and bottom borders. Headline text that reads "holiday meal planner" indicates the purpose of the page. Underneath this text you can write the date of the week your planning begins.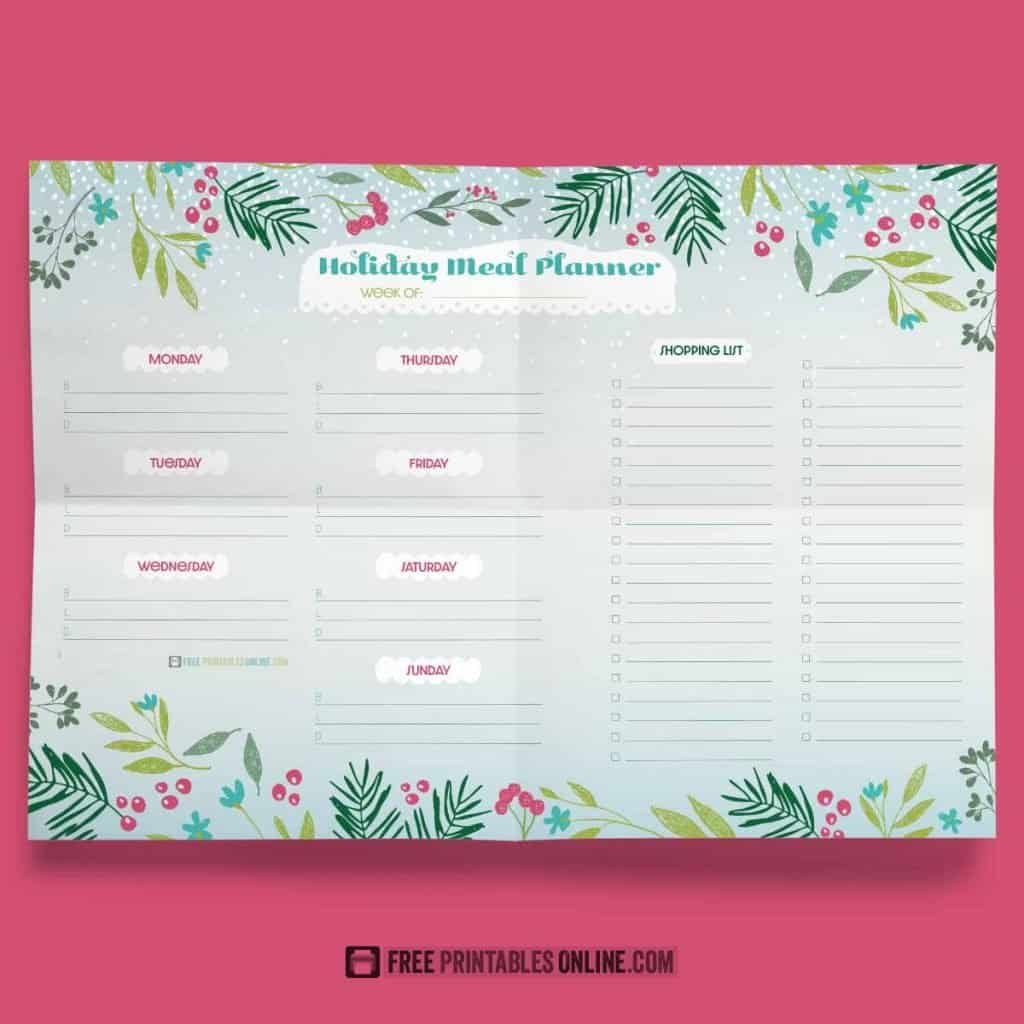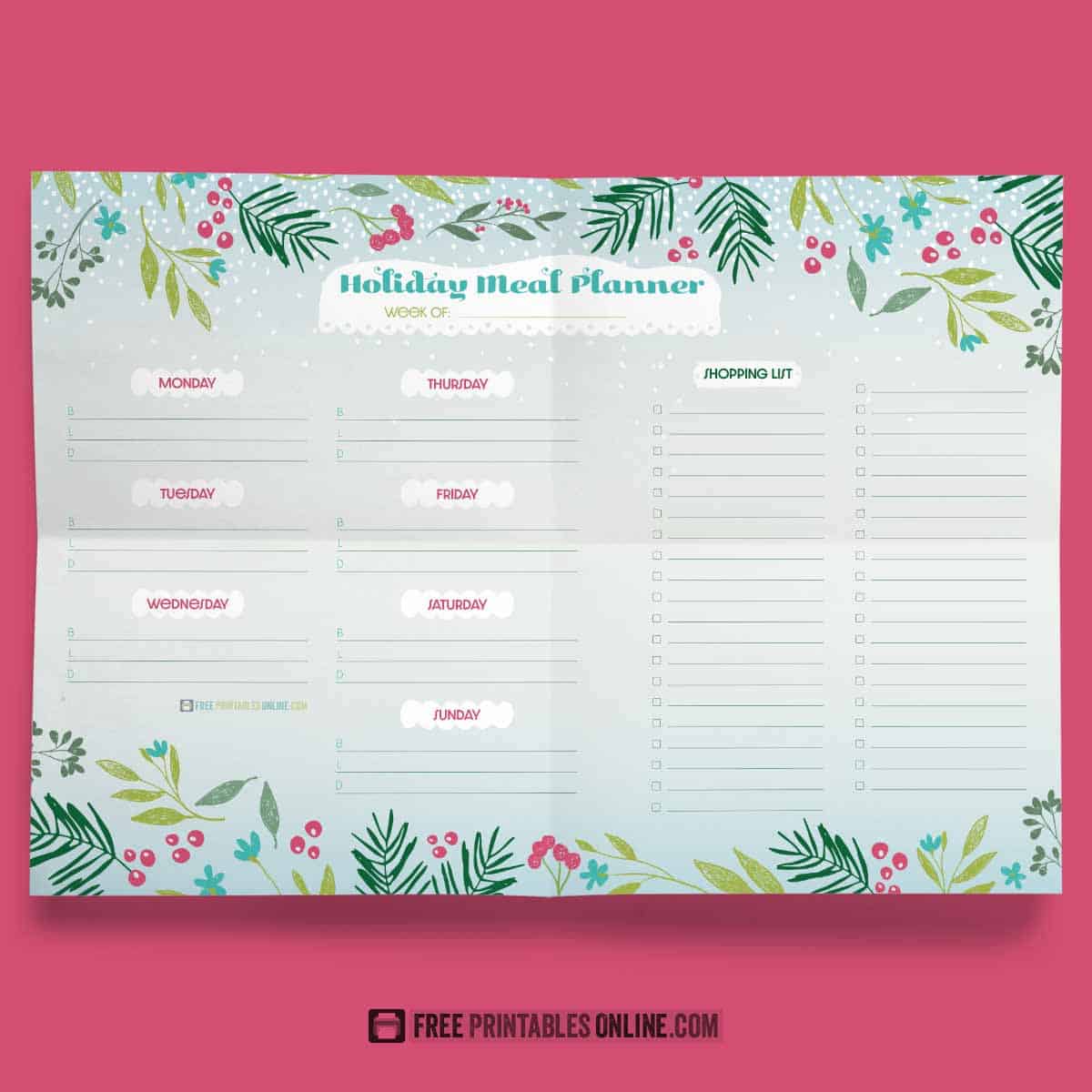 The left side of the meal planner contains days of the week. Each day is followed by three lines for breakfast, lunch, and dinner. The right side of the planner contains lots and lots of lines for all the shopping you will need to complete the meals you've planned. Since it's Christmas and you'll probably overshop (and overextend yourself) there are quite a few spaces to jot down your shopping list items.
This holiday meal planner is available in both US Letter and A4 sizes, depending on your location.