Here's a free printable happy Halloween banner to bring some ghoulish spirit to your haunted home. Covid-19 might put a damper on your usual Halloween 2020 plans, but it can't stop you from decorating your house for everyone's favorite end of October holiday.
The happy Halloween banner is straightforward in both use and design. The colors employed are grey, purple, and orange. Each printable sheet contains one weathered, grunge-affected letter. This means there are 14 total pages to print. The letters are white so they stand out on their darker colored backgrounds.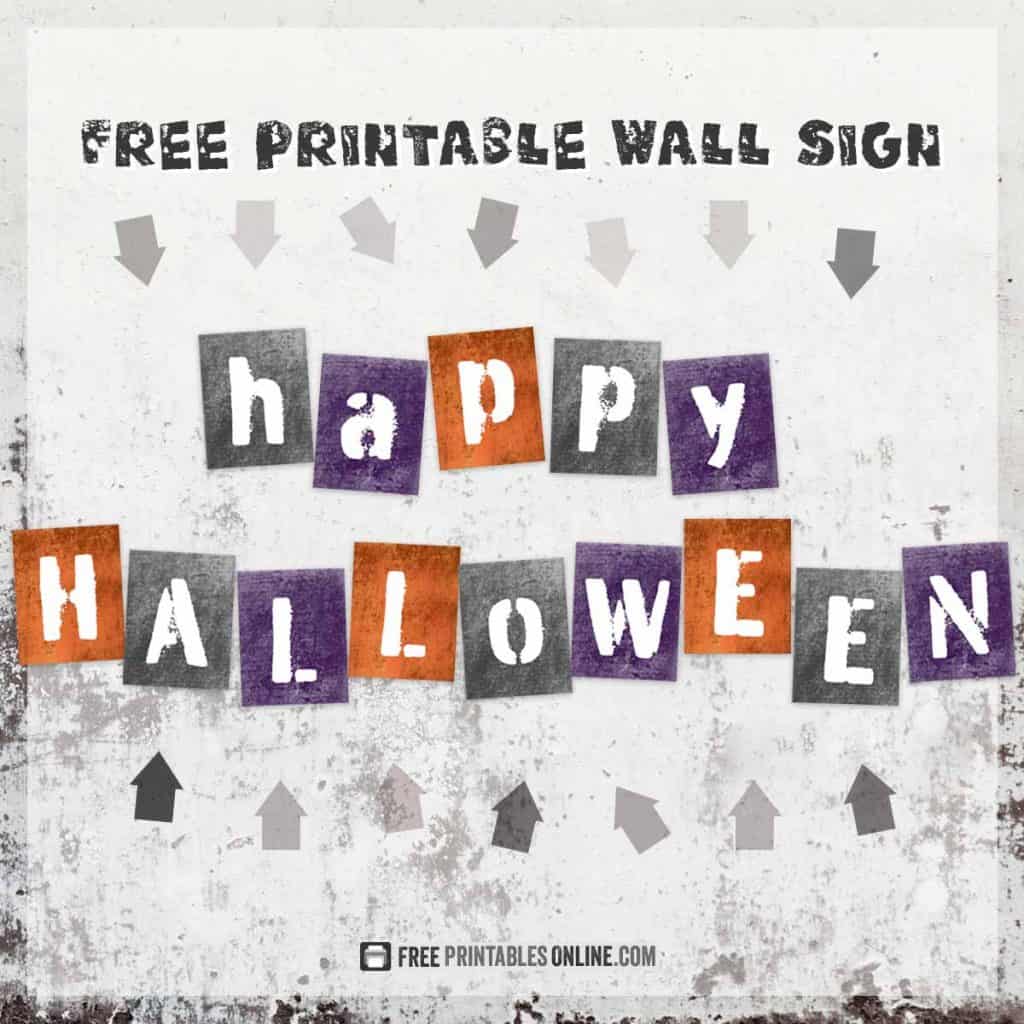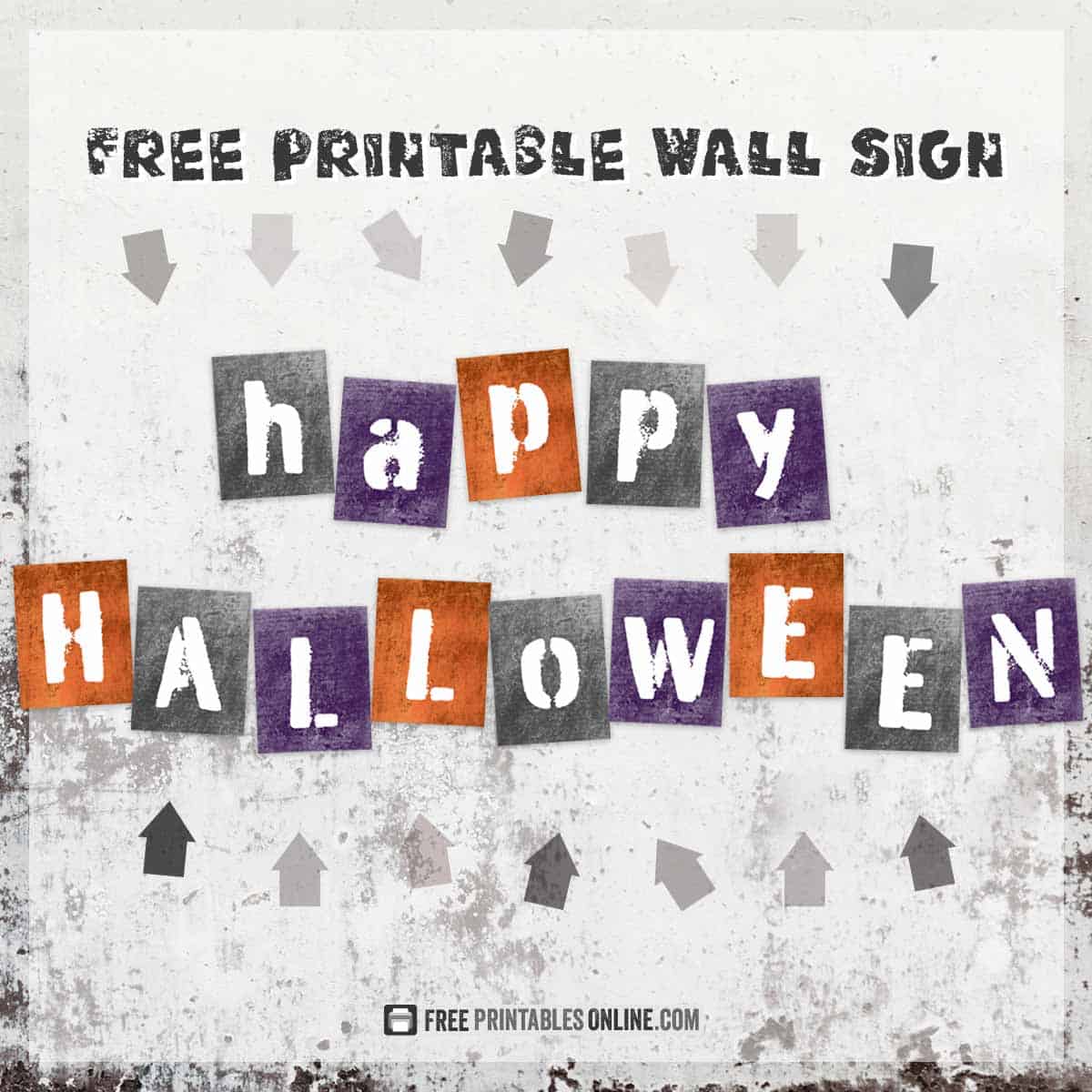 To use this free printable Halloween banner, simply print the 14 pages and cut the letters out. You can either punch holes in the upper corners and thread them with string to hang as a banner, or just tape them to a wall as is. Enjoy!